Nevada members of culinary and bartenders unions considering strike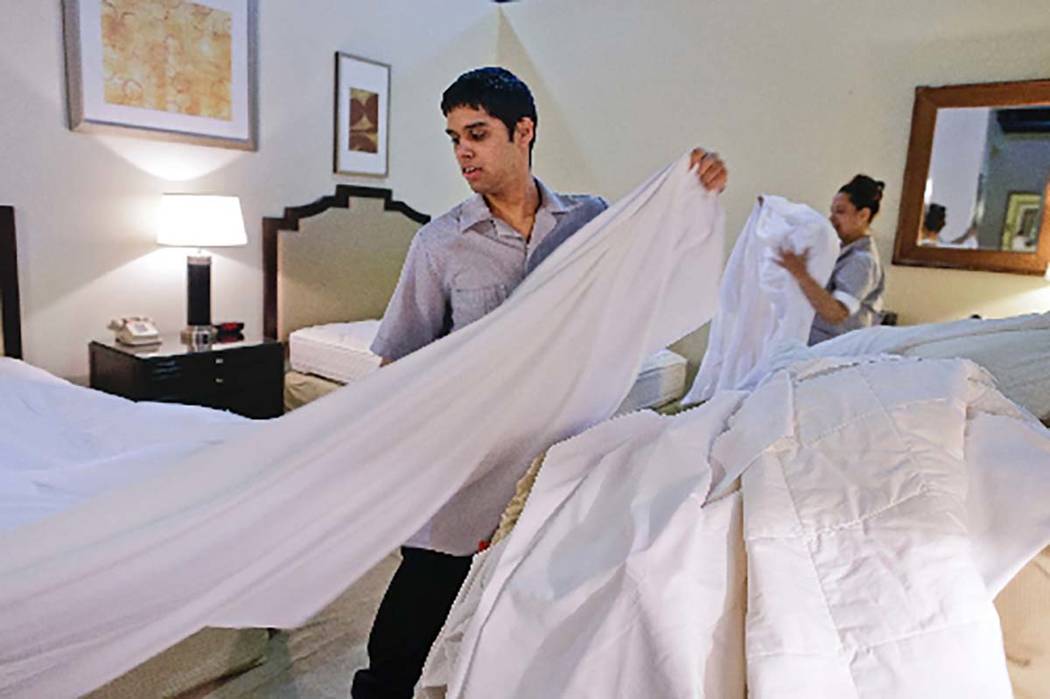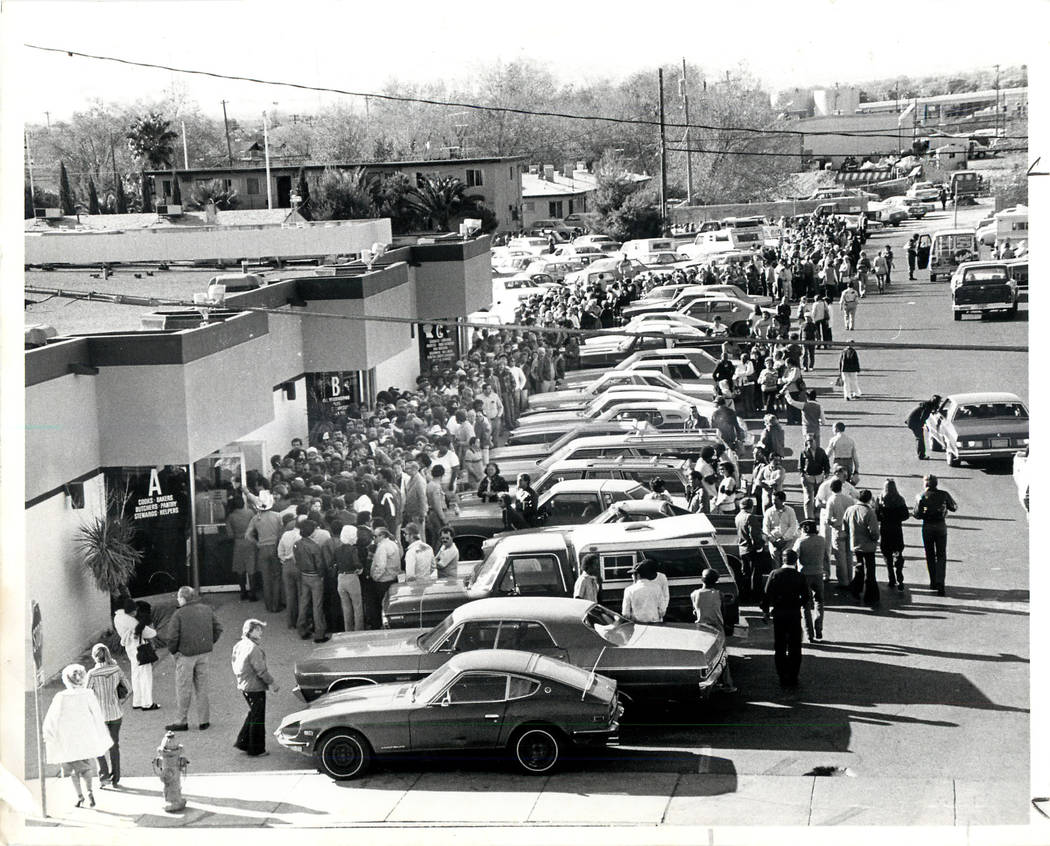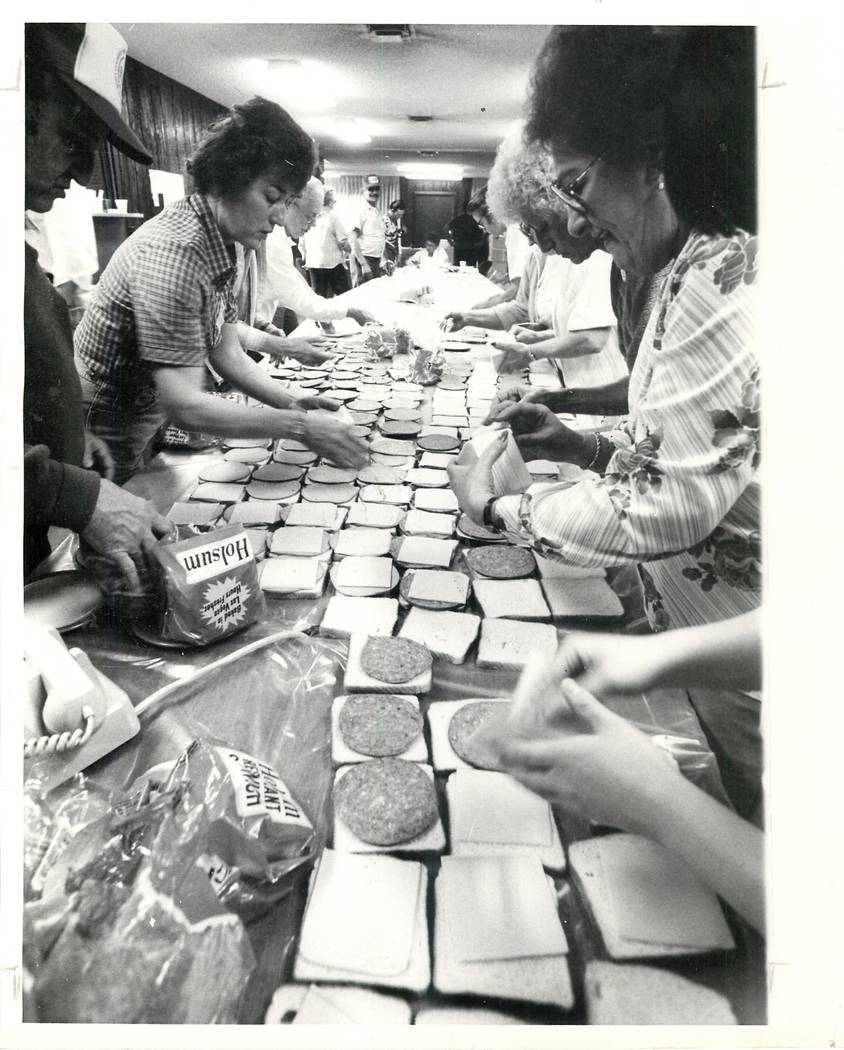 About 50,000 unionized Las Vegas casino workers will vote later this month on whether to go on strike and potentially paralyze the state's largest industry.
The contracts for Culinary Workers Union Local 226 and Bartenders Union Local 165 members expire June 1 at 34 area properties, including those operated by MGM Resorts International, Caesars Entertainment Corp. and Boyd Gaming.
The union and resort operators began talks in February on a new, five-year contract, but have yet to reach an agreement. Several operators said they are confident they can reach a deal without a disruption.
The unions are demanding better pay and benefits, improved workplace safety and a tougher policy on sexual harassment. They are also seeking protection from job losses caused by technological change.
"Over eight decades, casino workers in Las Vegas have been faced with the same decision: Show up or give up. You either show up and fight for what you deserve, or you give up and take whatever the company gives you," Geoconda Argüello-Kline, Secretary-Treasurer for the Culinary union, said in a statement Wednesday announcing the vote.
The strike vote is set for May 22 at the Thomas & Mack Center.
'Last resort'
The union members set to cast their votes include bartenders, cocktail and food servers, housekeeping staff, porters, bellman, cooks and kitchen workers.
A "yes" vote would give the union negotiating committee the power to call a strike anytime after June 1 at the resorts that fail to reach an agreement.
The last city-wide strike vote was held in 2002 and was approved by union members. The day after the vote, a new contract was reached with resort operators.
The unions previously have agreed to extend contract talks beyond the expiration date to avoid an immediate walkout. Culinary union spokeswoman Bethany Khan declined to say whether workers would agree to an extension this time.
Though there have been resort-specific strikes over the years, there hasn't been a city-wide strike since a 67-day walkout in 1984.
Khan called a strike a "last resort." MGM Resorts and Caesars, which would face the greatest impact from a strike, said they were sure they could reach an agreement with the unions.
"We are going to continue to negotiate in good faith with the Culinary union. We are optimistic that we will achieve a good settlement before the current contract expires at the end of the month," said Rich Broome, a spokesman for Caesars.
"MGM Resorts and the Culinary and Bartenders Unions have always been great partners. We have issues to address, but we're confident we will find mutually beneficial solutions to all our contract issues," MGM Resorts said in a statement.
Profit boom
Union members are seeking to capitalize on the corporate tax cuts pushed through in December by the Trump administration.
"The Union's economic proposal seeks to provide workers a fair share of the employers' enormous anticipated cash flows and Trump tax windfalls,'' the union said in a statement.
The Tax Cuts and Jobs Act slashes the corporate tax rate from 35 percent to 21 percent starting this year. It also cuts income tax rates and doubles the standard deduction. The corporate cuts are permanent, while the individual changes expire at the end of 2025.
During the fourth quarter, the corporate tax cut generated a combined, non-cash benefit of $4.3 billion for the top four Strip operators — Las Vegas Sands Corp., Wynn Resorts Ltd., MGM, and Caesars. It has also helped boost the operators' first-quarter income.
Former Wynn Resorts CEO Steve Wynn in January called the tax break a "tsunami" for business and said Las Vegas would be one of the biggest beneficiaries.
The chief executive officers of the four biggest operators saw their combined compensation increase 50 percent last year to $99 million.
Harassment, artificial intelligence
The unions are seeking stronger protection for employees from sexual harassment by co-workers and guests. The issue took on greater significance following allegations that Steve Wynn harassed female employees for decades.
The union is asking the operators to give employees safety buttons they could press to alert management if they feel endangered.
The unions are also worried about hotels and casinos cutting headcount as they employ more mobile technology and begin to experiment with artificial intelligence.
Many Strip properties have installed kiosks for self check-in, reducing the need for front desk employees. They are also turning to chatbots to answer many of the questions concierge would normally answer.
"The companies face a dilemma. Will they use technology to replace workers, eliminate good jobs and impact the community, or will they work with us to give employees a share in the benefits promised by technology?" Khan said.
The Review-Journal is owned by the family of Las Vegas Sands Corp. Chairman and CEO Sheldon Adelson.
Contact Todd Prince at 702-383-0386 or tprince@reviewjournal.com. Follow @toddprincetv on Twitter.