New products, Magic Johnson appearing at G2E in Las Vegas
September 30, 2017 - 9:30 am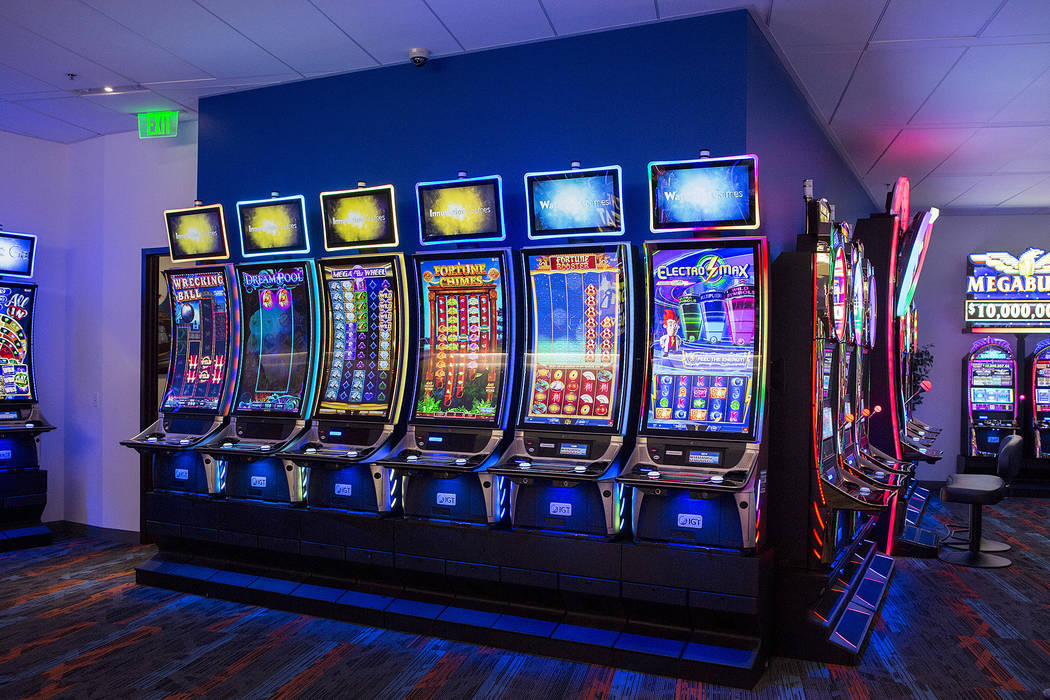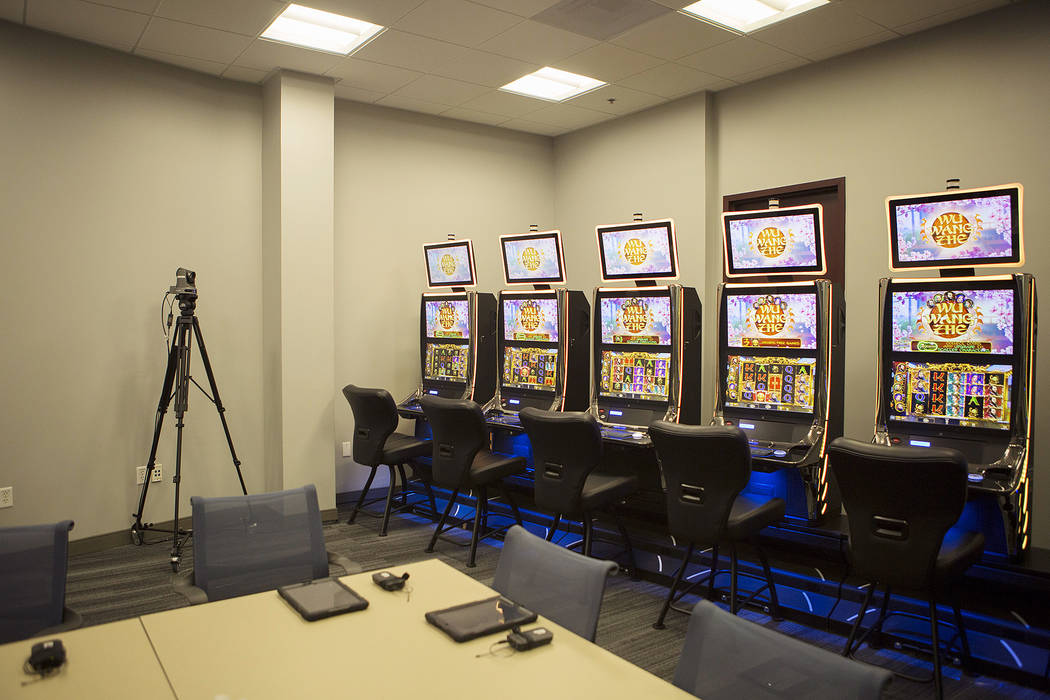 If only slot machines behaved this way in real casinos with real money.
When the thousands of gaming devices are put on display this week at the Sands Expo and Convention Center for the Global Gaming Expo, the world's largest gaming industry trade show, most machines on display will operate in "demonstration mode" to show potential buyers everything they can do when a player hits the jackpot.
So with every spin of the reels, the result is a big display of digital content, with everything from music and film clips to eye-popping graphics that seemingly jump out of the machine.
And the product display at the 17th annual Global Gaming Expo — "G2E" in industry shorthand — is only part of what is taking place Sunday and over the next four days for the estimated 26,000 people from more than 100 countries who will attend the show.
The event is open to industry professionals, but not the public.
Magic Johnson
More than 100 panel discussions, presentations and speeches on a wide array of industry topics are planned, with three keynote presentations, including an appearance by Hall of Fame basketball star Earvin "Magic" Johnson. He will discuss his transition from a Los Angeles Lakers uniform to a business suit and will then discuss one of the industry's bellwether issues — the potential expansion of sports wagering nationwide.
G2E is being presented by the American Gaming Association, which has been advocating the repeal of the Professional and Amateur Sports Protection Act for more than a year, and its trade show partner, Reed Exhibitions.
AGA President Geoff Freeman will discuss the future of sports betting legalization and the possibilities of it being accepted into the mainstream sports industry with Johnson, one of dozens of former and current professional athletes who have jumped on the legalized sports betting bandwagon.
Sports betting isn't the only issue on which participants will trade ideas. The legalization of online gambling, the emergence and potential monetization of esports and technological advances that are expected to steer more skill-based gaming that appeal to younger players to casinos are topics the G2E crowd will address. There also is a session planned on the potential of mixing recreational marijuana with resorts.
Education at G2E
Because G2E is part education, part advocacy and part slot machine candy store, many who attend go to learn in 11 educational tracks about current trends in cage management and finance, leadership, design and decor, security and surveillance, and regulatory updates.
The National Center for Responsible Gaming will have its 18th annual conference on gambling and addiction at the same time and location as G2E and will have its own program on compulsive gambling topics Sunday and Monday.
Several of G2E's educational programs will be Monday, with a "state of the industry" address by Freeman and the opening of the trade show floor on Tuesday.
Keynote speeches are scheduled by Dave and Buster's Chairman and CEO Stephen King on Wednesday and by Johnson and Dee O'Neill, head of the Brain Performance Institute's Corporate Strategic Memory Advanced Reasoning Training (SMART) program at the Center for Brain Health at the University of Texas at Dallas, on Thursday. King will discuss how Dave and Buster's serves as a successful model for casinos' expansion into the integrated resort experience business while O'Neill will talk about how industry professionals might improve innovative thinking to lead to economic success.
But the trade show floor is where most of the fun and games will be. The world's leading manufacturers — many of them based or with a major presence in Las Vegas — will trot out games and attractions they hope to sell to casino companies to put on their floors.
Big slots
Bigger, taller, brighter slot machines, some with curved screens, including IGT's newest offering with 4D visuals, will be demonstrated on the show floor.
"That's what we're leading with at the show," IGT Chief Product Officer Dallas Orchard said of Sphinx 4D. "And then, we'll follow right behind it with Ghostbusters 4D."
It's the first glasses-free 3D and 4D products in the market.
Orchard said that the company's strategy is to make its biggest splashes with fresh concepts as well as something close to coming to market. Sphinx 4D falls into the latter category this year, shown as a promising new idea last year but now ready to arrive on casino floors.
The 4D technology includes the three-dimensional imagery with the added feature of gesture technology — using fingers to manipulate reels and buttons without physically touching the machine — and the tactile sensation of features emanating from the screen.
"We've taken the better part of the last 10½ months to refine the technology, and we're on the verge of getting approval to take it to market," Orchard said. "We can't wait to get this into the field."
He said he expects the first installations to occur at the start of November, with some machines on the Strip. Sales began last week as some of the early arrivals for G2E took tours of the company's facility in southwest Las Vegas.
Many manufacturers
Scientific Games, an IGT rival, will make its own noise on the floor with lightning bolts unleashed from a 43-inch, ultra-high-definition display in its new Zeus Unleashed and Kronos Unleashed series of games.
New York-based GameCo Inc., one of the local leaders in skill-based esports games with offices in Las Vegas, will debut a new multigame bartop cabinet and will show "Steve Aoki's Neon Dream," an infinite runner game featuring Grammy Award-nominated DJ-producer Aioki and a first-person action game based on the iconic "Terminator 2: Judgment Day" sci-fi movie.
Las Vegas-based Everi Holdings will show products that blend integrated payment systems and software with slot machines and systems.
Everi's new kiosks blend ATMs, ticket redemption and bill breaking in one compact unit.
Everi also will roll out what it calls its most expansive portfolio of hardware and content at G2E with new themes that include "The Brady Bunch," Willie Nelson, "Buffy the Vampire Slayer," "Knight Rider," "Singin' in the Rain" and Discovery Channel's Shark Week.
Contact Richard N. Velotta at rvelotta@reviewjournal.com or 702-477-3893. Follow @RickVelotta on Twitter.