You can golf the top courses — for a price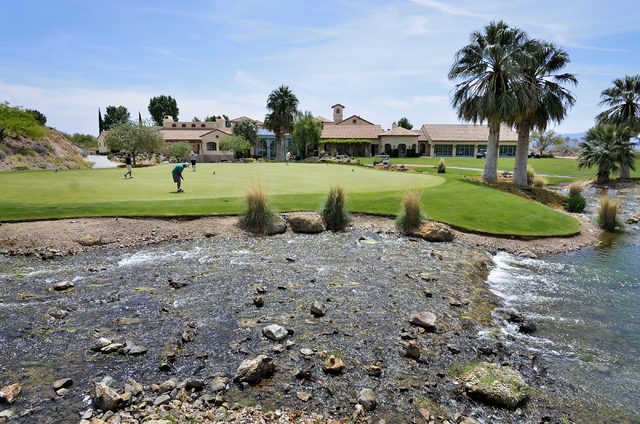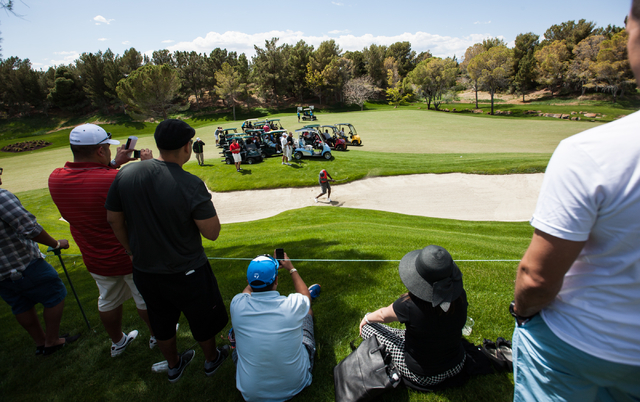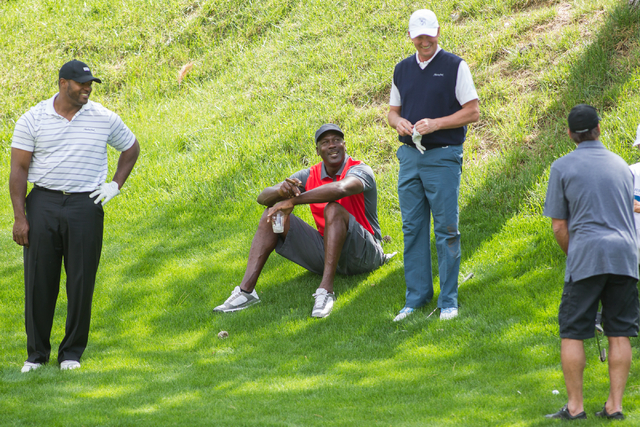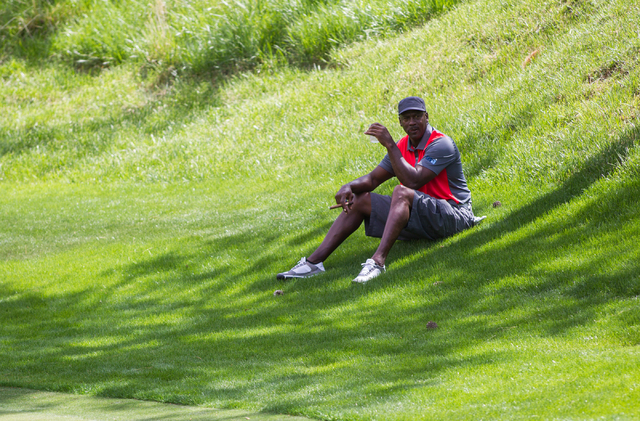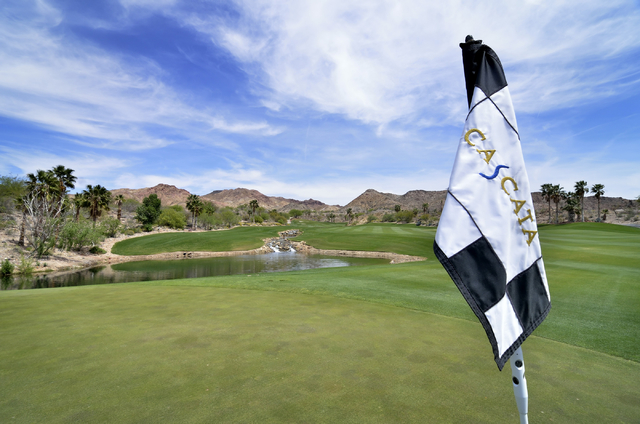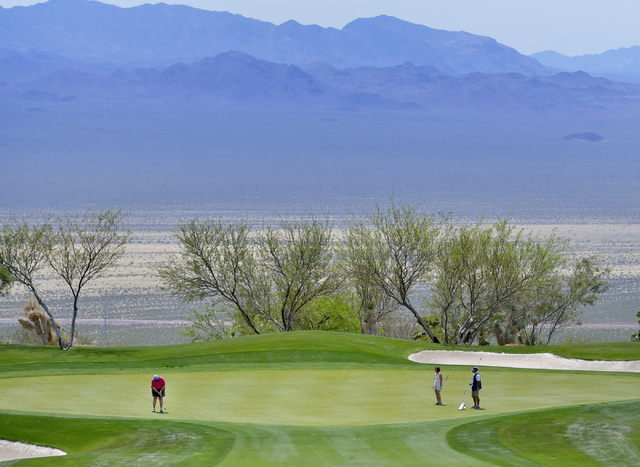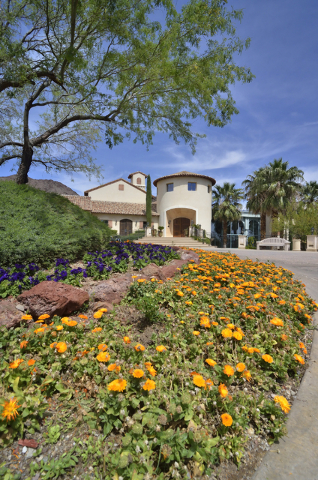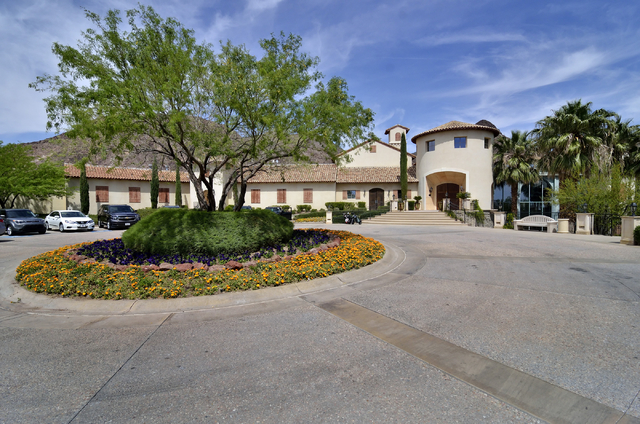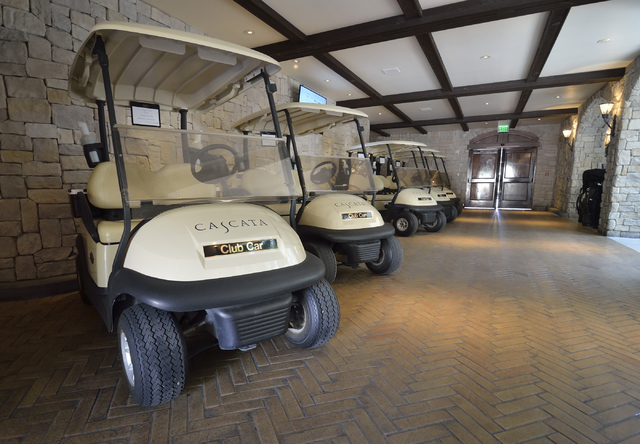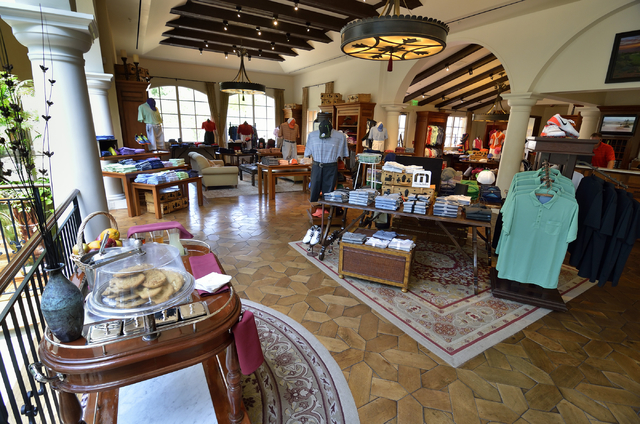 Las Vegas won't be mistaken for coastal California, where Pebble Beach draws golfers with its seaside views and rich history, or Augusta, Georgia's rolling hills, where Augusta National hosts the Masters.
But for high-end golf, Southern Nevada can hold its own. MGM Resorts International, Caesars Entertainment Corp. and Wynn Resorts Ltd have three elite courses — Shadow Creek, Cascata and Wynn Golf Club.
Although the casino operators avail the courses to high rollers and VIP guests, you don't have to be a high roller to get the same experience. For a fee that tops out at $500 at two of three courses, even nongamblers are treated like royalty, said Brady Kannon, sales manager of Tee Times USA, which books tee times at Las Vegas courses.
"It's once-in-a-lifetime type of stuff, and that's about as special as it gets," Kannon said. "I have played all three of them. You're treated like a king. It's the locker rooms and shoe service, and if you ever want to be pampered one day, go golf at one of those places."
SHADOW CREEK 'UNBELIEVABLE'
Shadow Creek, a vision of casino developer Steve Wynn, opened in 1989 in North Las Vegas. MGM Resorts acquired it in 2000 as part of Wynn's sale of Mirage Resorts, which included Bellagio and The Mirage.
"Shadow is unbelievable, and I don't think Wynn and Cascata would argue," Kannon said. "Shadow is the top dog in town. Golf Digest rankings will tell you that. Shadow Creek has been ranked as high as No. 6 for public golf courses in America. It speaks to the imagination and amazing capabilities of Steve Wynn.
Wynn employed golf architect Tom Fazio, who recently built the course in Brazil for the Olympics, to shape the 320-acre landscape with its tall pines more reminiscent of North Carolina than the Southern Nevada's desert.
There are more than 20,000 trees — Wynn bought a pine tree company to outfit the course with mature trees — along with rolling hills, waterfalls, creeks and lakes.
"It's sensory overload from the first time you play it because it's so unexpected from a golf course point of view," Shadow Creek general manager Mark Brenneman said. "Las Vegas is a barren desert surrounded by mountain ranges on all sides. When you drop into Shadow Creek, it's almost a space vacuum with forested landscape with gentle rolling hills."
Presidents Carter, Clinton, Obama and both Bushes have played Shadow Creek. Actors Matt Damon and George Clooney have played the course. Athletes Michael Jordan and Derek Jeter have held charity events there. Tiger Woods has played there, too.
The course is so private, some people who live 100 yards away don't know it's there, Brenneman said. There are no signs and players aren't allowed to drive themselves to the course.
Shadow Creek is only for guests who stay at one of the MGM Resorts hotels; these guests are ferried to the course via limousine. Hotel guests can book a tee time only Monday through Thursday for $500; the weekend is reserved for high rollers, VIPs and other invited guests who get play comped.
Shadow Creek is unlike other golf courses around the country that are trying to sell homes on it, sell rounds or sell memberships. It's not interested in holding PGA Tour or Ryder Cup events.
"This is an amenity for the casino," Brenneman said. "We're a key piece to the puzzle. People stay with us because they want to play Shadow Creek and enjoy the experience there. They can feel like they're a million miles from the casino and recharge their batteries and go back and be refreshed when they go back to the casinos."
CASCATA CHALLENGES
Across town in Boulder City is Cascata, owned and operated by Caesars Entertainment and opened in December 2000. Rees Jones, the architect known for toughening courses to host the U.S. Open, designed the course, which cost $54 million including the clubhouse. Caesars doesn't require its players to stay at one of the hotels it operates.
In 2009, Zagat ranked Cascata as America's best overall golf experience.
"When you pull up to the front of the clubhouse, you're greeted at the steps and you're escorted in," said Eric Dutt, Caesars Entertainment's vice president of golf operations. "Every player and every group, you're escorted into the locker room, and you have a locker for the day. We put your name on the locker. We have beverage carts on the golf course like most courses do, but we will deliver food to you on the golf course if you order something off the menu."
Cascata, Italian for cascade, has a waterfall that starts 420 feet above the practice range floor and flows down around the range and into the clubhouse.
Playing Cascata is a tranquil experience, Dutt said. The course is set back in the mountains and features elevation changes and canyons. Instead of seeing surrounding hotels or homes, a Cascata golfer may see bighorn sheep.
Unlike Shadow Creek, there's no set cost to play Cascata. The high is $395 during the spring and fall; the low end is $200. Local residents can get on for $150 during the summer.
"We try and provide the same experience no matter who the guest is in front us, whether it's a high-end casino guest or somebody who wants to play Cascata because it's on their bucket list," Dutt said.
Cascata gets rounds from guests who stay at Caesars properties, including those who pay full or discount prices and those VIPs who are comped and sent by limo to the course. It also gets play from people who stay at other Las Vegas hotels, Dutt said.
"We think Shadow Creek and Wynn are complementary to Cascata because a guy comes to town and he ends up playing more than one of those golf courses," Dutt said. "There's some friendly competition between us to make sure our experience is better than the others do."
YOU NEED LESSONS?
Cascata also draws golfers who want lessons in a program operated by the Butch Harmon golf school from Caesars-owned Rio Secco in Henderson. Harmon, former coach to Tiger Woods and Phil Mickelson, has tutored some VIP clients of Caesars over the years.
Golfers can pay up to $2,500 for a three-day school with Harmon's instructors in which they practice at Rio Secco and play at Cascata on the third day. They typically stay at the Caesars' Paris Las Vegas.
Costs for instruction from Harmon himself can run as high as $6,000 for guests staying at Caesars Palace. A limo takes golfers to the course in the morning where they get all facets of instruction. They lunch with the instructors and if Harmon is instructing them, he plays with his students at Cascata on the third day.
"It's a golf school experience like the bucket list deal," Dutt said. "You're having lunch with Butch and he's telling stories and it's fascinating."
Even if they aren't instructed by Harmon, golf school participants sometimes get to be around him when he's working with such players at PGA Tour players as Rickie Fowler, Brandt Snedeker, Jimmy Walker or Dustin Johnson.
"The nice thing about having Butch here is it's kind of exciting when some of our guests walk in the clubhouse at Rio Secco, and Butch is having lunch or breakfast with them," Dutt said. "It's hard to put a value on that."
WYNN COURSE MAY BE SHORT-LIVED
Las Vegas' third bucket list course may be gone soon.
In April, Wynn announced plans for a new entertainment destination built around a recreational lake. It will include a 38-acre lagoon surrounded by meeting and convention space, a 1,000-room hotel tower, and casino and dining and nightlife. The expansion, tentatively called Wynn Paradise Park, would be constructed on the 130 acres where Wynn Golf Club stands.
That could push more golfers to Shadow Creek and Cascata.
"I don't expect that golf course to operate beyond Sept. 1," Dutt said. "From my perspective, there are X amount of rounds that they are going to have to go somewhere else. We get guests from the Wynn now, and those guests will play Cascata on a more frequent basis."
For now, though, the Wynn course is playable.
Kannon said the Wynn charges $500 but has a rate of $350 during the summer. Hotel guests can book a tee time 90 days out. Those who aren't staying there can book a tee time only 30 days in advance, he said.
Like Shadow Creek, the Wynn course, on the site of the former Desert Inn Golf Club just off the Strip, was designed by Fazio.
"There's not a blade of grass out of shape, and it's gorgeous from start to finish," Kannon said of the Wynn course. "And the service is through the roof. I think that's true about any course of the three. Nobody is looked after more than the next guy whether you're comped or have to pay for your tee time."
Golf play overall around the country suffered during the recession because of its high cost, but elite golf still goes strong in Las Vegas, Kannon said.
"I think Shadow Creek is as busy as it's ever been even though the change in the economic climate affected everything from affordable to elite," Kannon said. "There are still people that are paying that price to play."