CES to highlight technology that could transform hospitality industry
January 5, 2017 - 5:01 am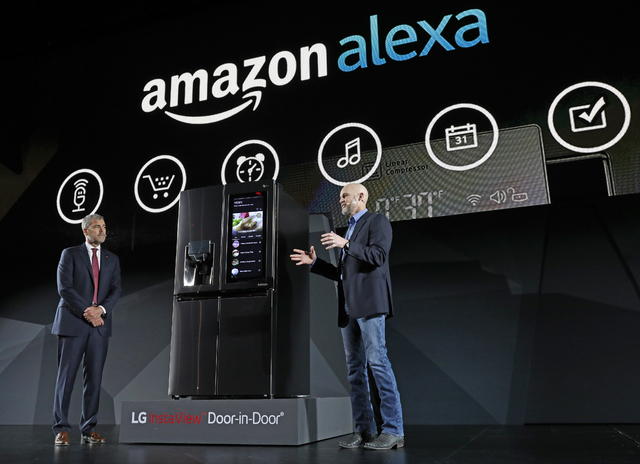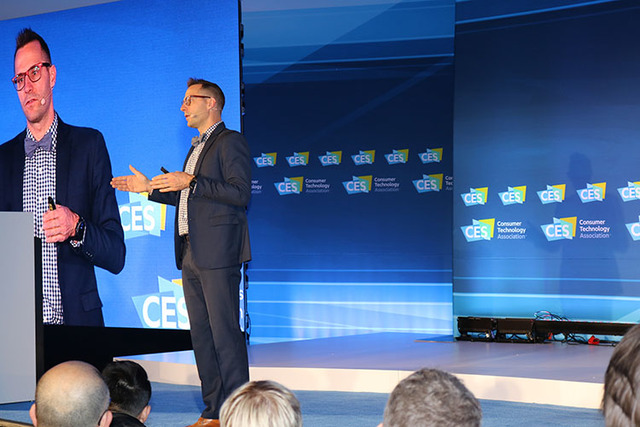 Over the next four days, CES 2017 will be a gold mine for the hospitality industry, said Shawn DuBravac, chief economist of the Consumer Technology Association.
"Hotels are one of the areas I think most ripe for innovation and for change," he said. "You have long-lived capital assets, hotels that last 50-60 years, but technology that's changing rapidly every single year."
Wynn Las Vegas set the tone last month for the types of technology trends the industry might see going forward by announcing that all 4,748 guest rooms at Wynn Las Vegas and Encore will be equipped with Amazon Echo — Amazon's artificial intelligence device — by this summer.
Speaking Wednesday on CES 2017 tech trends to a packed room of about 500 at the Las Vegas Convention Center, DuBravac said voice recognition and artificial intelligence will be a a recurring theme on the show floor.
"Voice recognition, whether it's Amazon's Alexa or other things, makes a lot of sense in hotel rooms, where you may not know where the light switch is, you may not know how to close the blinds — we can now add some level of automation that can drastically improve the consumer experience," DuBravac told the Review-Journal.
Between 165,000 and 175,000 people are expected to attend CES, which opens Thursday and runs through Sunday. The show is open only to professionals.
While gadgets and systems that improve the customer experience and add to a hotel's bottom line will be a win for the industry, technologies that help hotel operations, like cameras and smart-home technology, will continue to make inroads, he said.
Instead of having to knock on a guest-room door to determine if it is occupied, an infrared camera or sensor could detect that and save hotel workers time servicing rooms.
Smart-home technology, like time-adjustable temperature systems tied in with smartphones, could be a widely adopted money saver for hoteliers, he said.
"You could imagine that, while I'm out of the room, the temperature sets to whatever is most energy efficient, but then when I approach the hotel, it recognizes based on my geolocation, that room starts to adjust to my preferred temperature accordingly."
Robots will gain some steam in 2017, DuBravac told the crowd.
"We expect home robots to grow from about 2.9 million units here in the U.S. last year to about 5 million in coming years, and you'll see a lot of introductions here at CES in this space," he said. "Almost all of them will use voice as the interface."
At some point, robots could be a huge disruptor for the hotel industry.
"The entire hotel experience is changing. We're moving away from a traditional front-desk experience because we now all have our mobile devices," DuBravac said. "Those mobile devices can double as keys to our room. We can check in online and go straight to our room. As a result, there's less touch between the hotel property and the individual."
The hospitality's stake in CES is perhaps even more tangibly illustrated this year with the president and CEO of Carnival Corp. delivering a keynote Thursday morning.
"They see how the world is changing, how digitization, sensorization, artificial intelligence and voice are starting to impact the type of experiences that we have," DuBravac said. "They're starting to integrate that into the experiences that they are bringing to market: Changing how we vacation, changing the way we enjoy a cruise."
Contact Nicole Raz at nraz@reviewjournal.com or 702-380-4512. Follow @JournalistNikki on Twitter. Contact Todd Prince at tprince@reviewjournal.com. Follow @toddprincetv on Twitter.
RELATED
Will inflated hotel prices keep conventioneers away from CES?
Carnival unveils new concierge technology at CES 2017
Faraday Future offers peek of electric car to CES crowd