From 3D-printed vitamins to autonomous tractors, CES teases new tech
Updated January 3, 2023 - 9:42 pm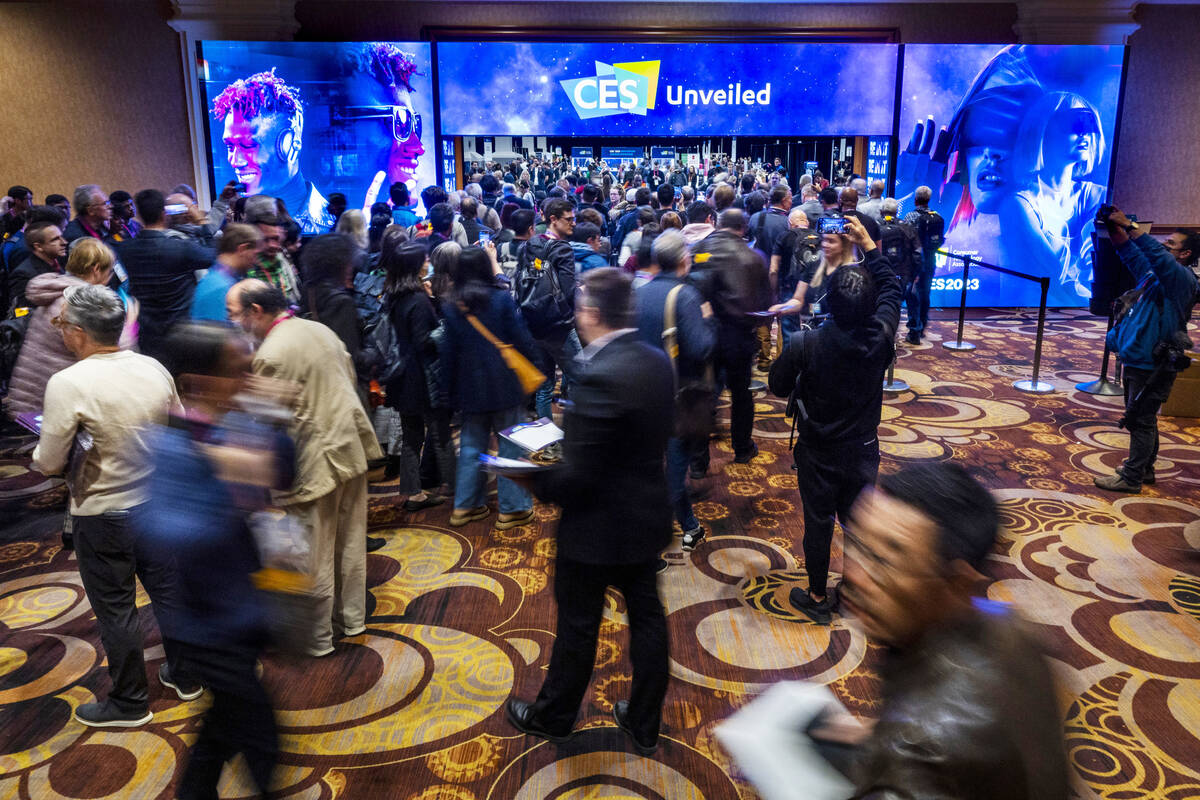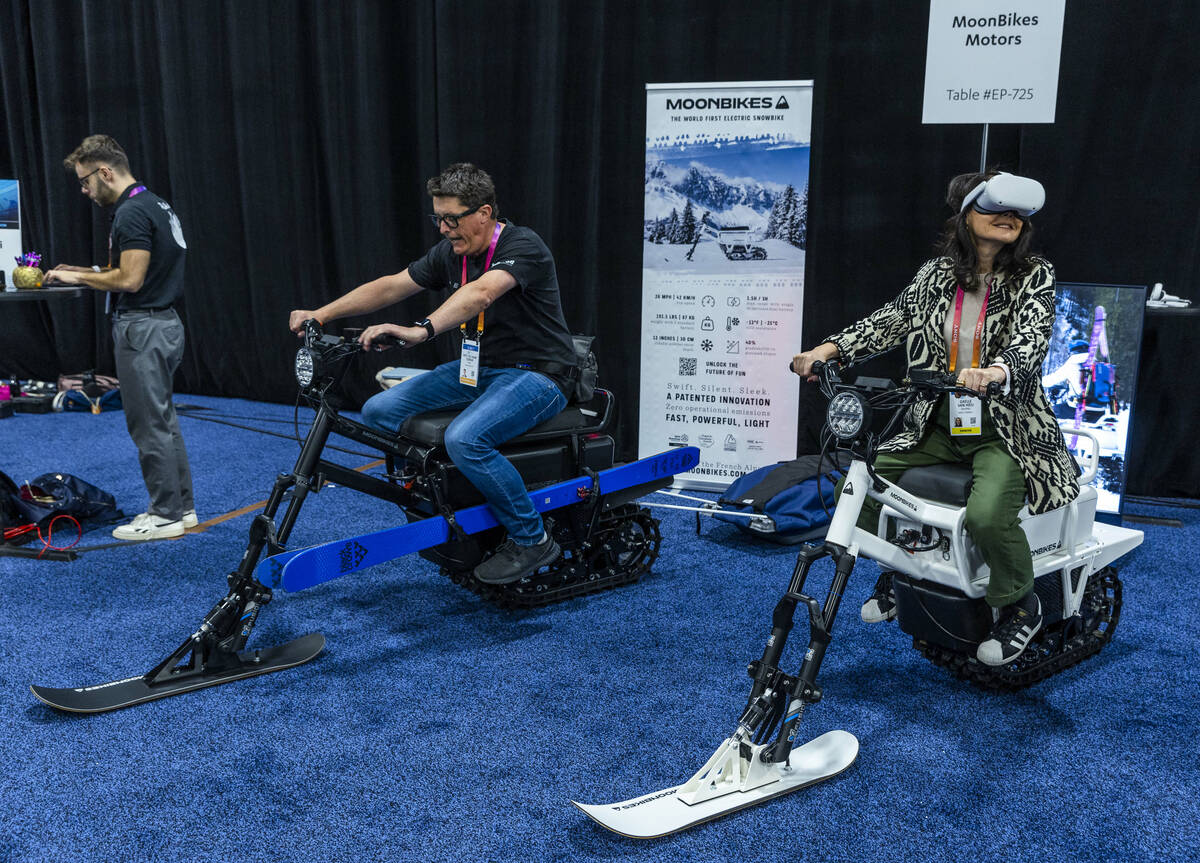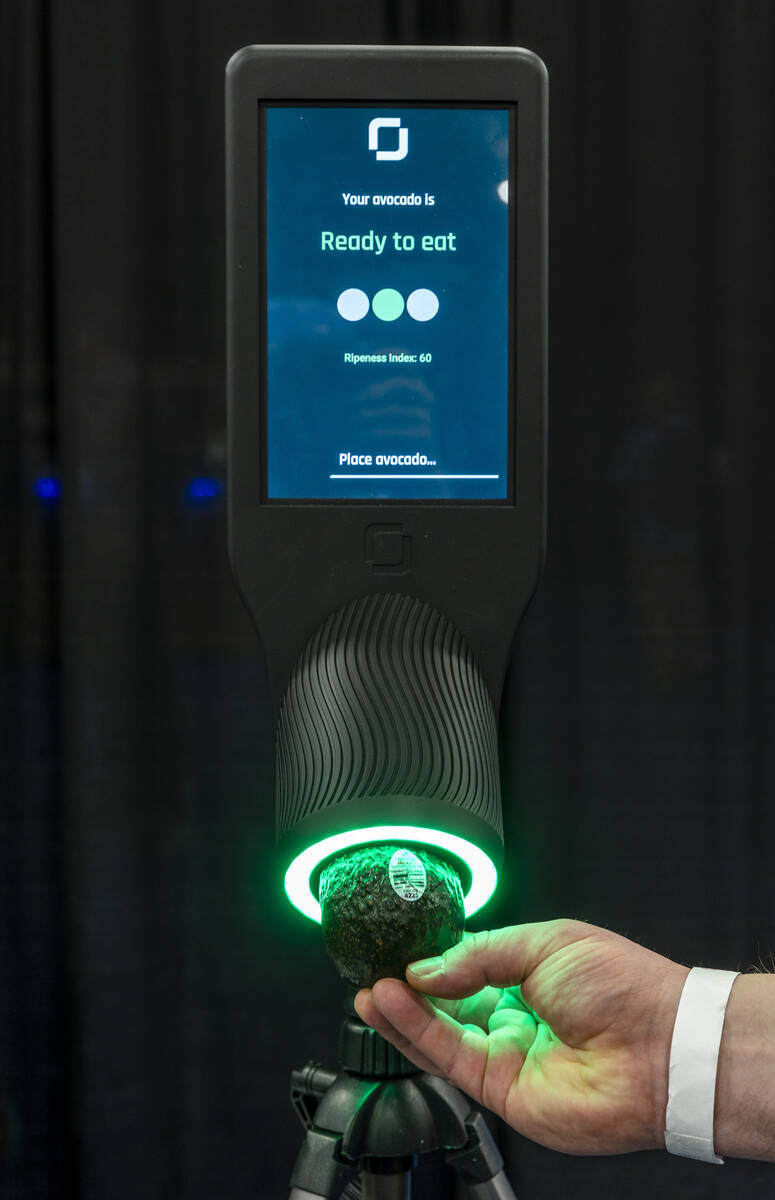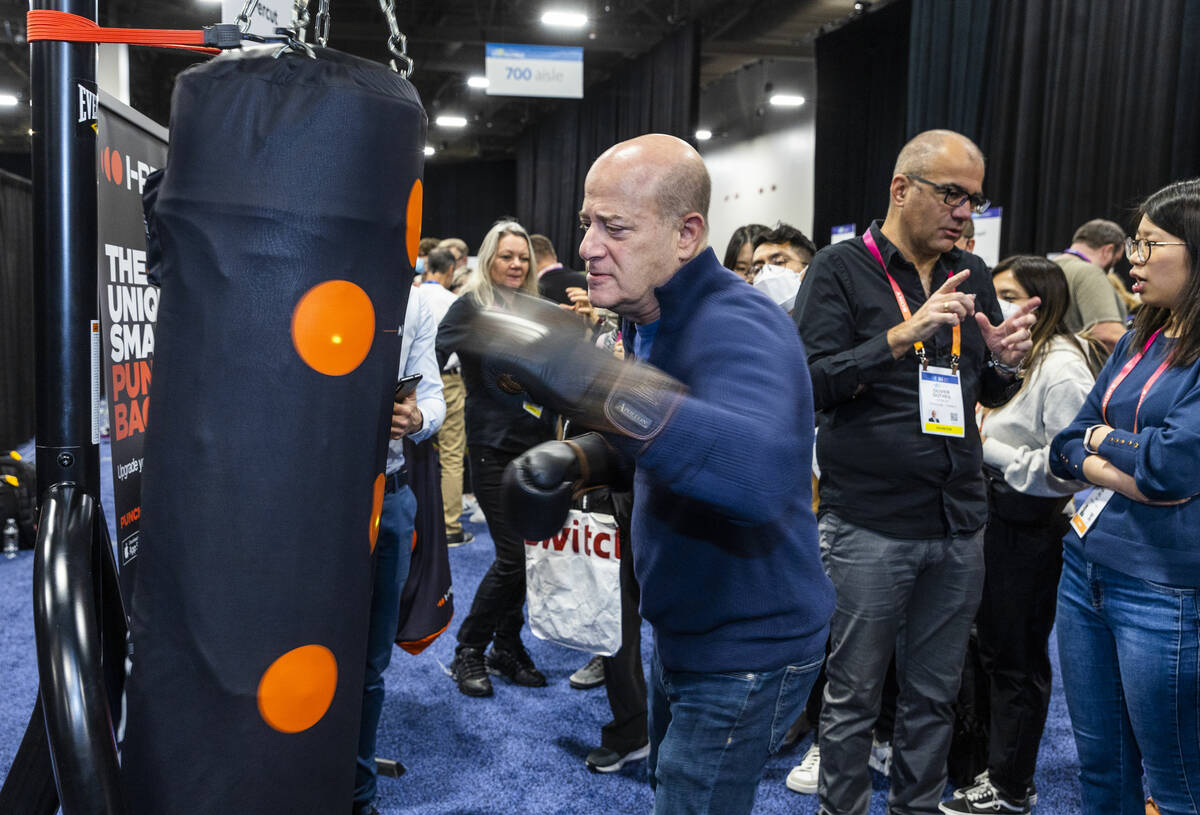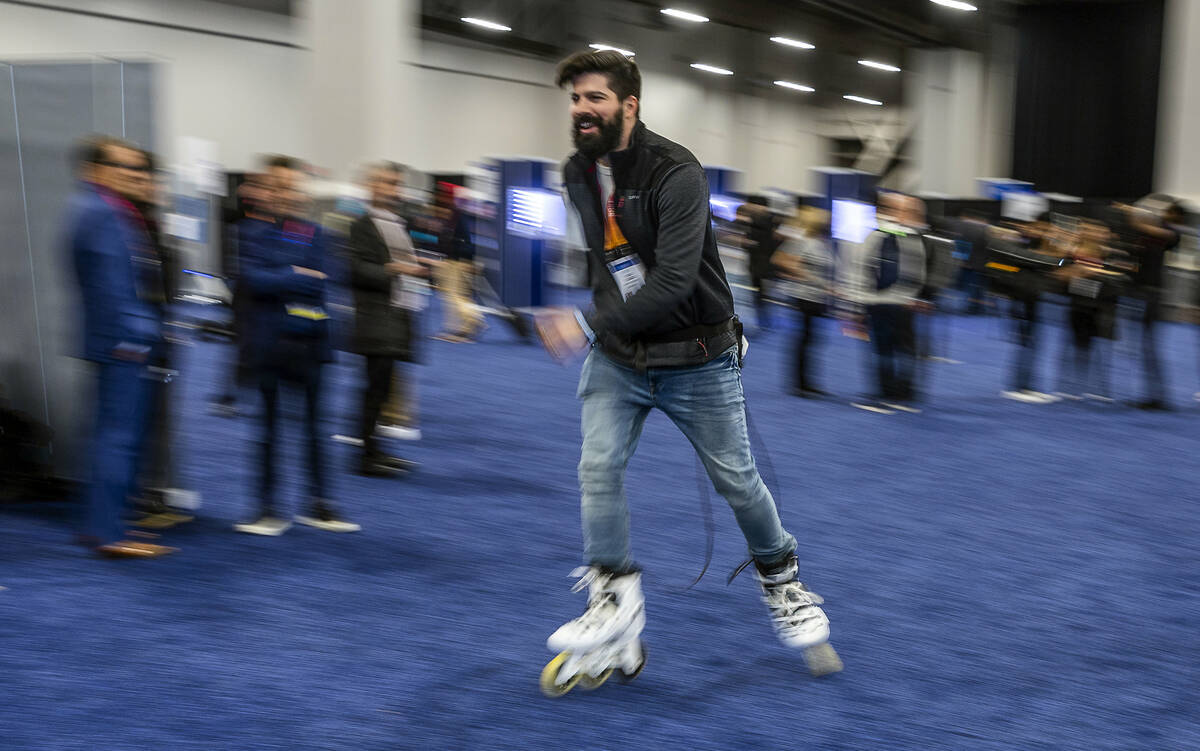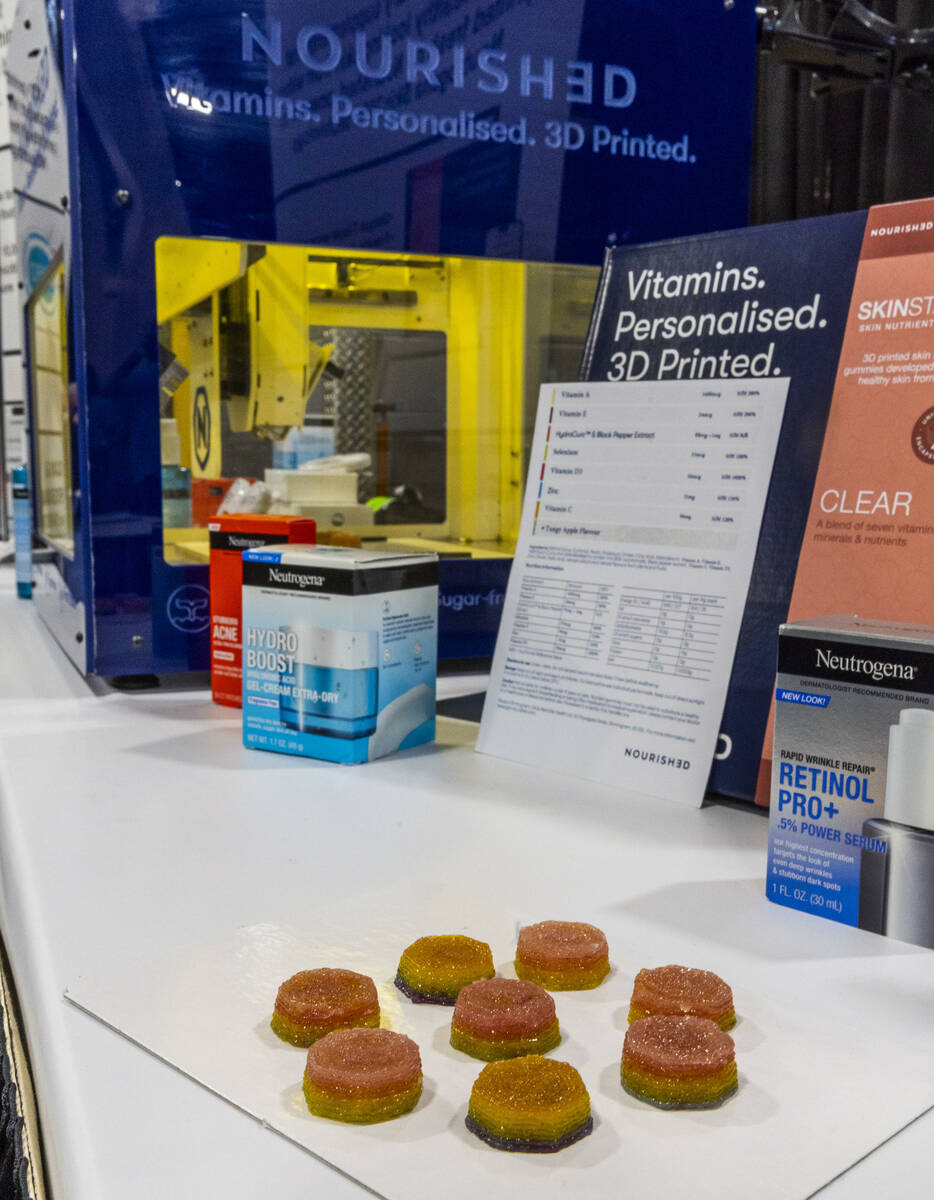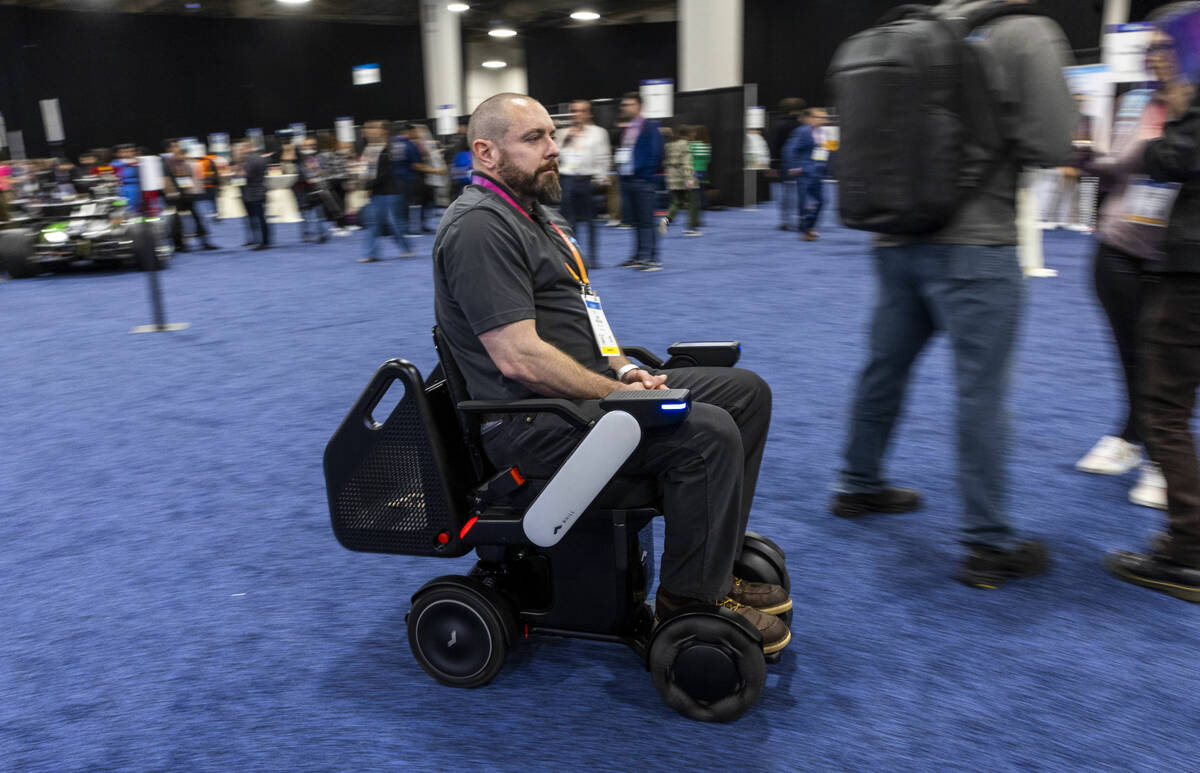 Electrification, automation and sustainability are some of the themes defining innovative technology — at least, that's what industry leaders at CES think.
While attendees of the world's largest tech trade show, CES, arrive in Las Vegas this week, the Consumer Technology Association previewed the new products and industry trends to hundreds of registered media Tuesday. CES is expected to draw more than 100,000 people when it officially kicks off Thursday. The four-day event also ushers in the start of a busy convention calendar for Southern Nevada.
Steve Koenig, vice president of research for CTA, said during his Tuesday presentation that he expects major advancements to happen with 5G networks, health tech, transportation, sustainability tech, agriculture and gaming and services.
"Things like smart factories, fully automated facilities, smart hospitals, automated farms — all of this is going to happen in this decade and into the 2030s and more," Koenig said.
To achieve that type of automation, Koenig pointed to advancements in the internet of things, or IoT, which is a network of objects with sensors and other processing capabilities.
He said technology improvements can also address labor shortages that have been made acute by the pandemic. He pointed to the logistics industry, where the American Trucking Association estimates a shortage of 160,000 truck drivers by 2030. One solution, he said, could be autonomous trucks.
Koenig highlighted autonomous vehicles being used in several industries from personal to business transportation and farming. Heavy equipment maker John Deere received a 2023 CES innovation award for its autonomous tractor that uses GPS, stereo cameras and sensors, and AI technology to help prepare the ground for seeds.
Transportation-focused exhibitors are also expected to showcase the expanding electric vehicle industry and the transformation of the in-cab experience. Koenig pointed out the "screenification" of dashboards and passenger seats, as well as additional voice control functions and features-as-a-service models.
"You've heard about paying a subscription fee for your heated seats," he said. "Will that be the tip of the iceberg? It's entirely possible as recurring revenue becomes increasingly important to major players."
Immediately after Koenig's presentation, media were invited to CES Unveiled, which emulates the trade show floor attendees will see Thursday. It featured more than 140 exhibitors, including companies such as Canon, L'Oreal and Schlage, among others.
Products ranged from household appliances, like a smart standing mixer from GE, to health gadgets such as the Y-Brush, a toothbrush that can brush all of your teeth simultaneously. Other products offered improvements to metaverse technology, solutions to sustainability issues and improvements to pens and printers.
Here are a handful of the interesting products displayed at CES Unveiled:
Scanning food for freshness
Netherlands-based food waste prevention company OneThird modeled its handheld fresh produce scanner, a solution that detects the shelf life of produce.
Founder and CEO Marco Snikkers said it's like an "X-ray of fruits and vegetables" that scans the item's bio-data to determine its freshness. The scanners can be used by grocers, producers or restaurants, and it can scan individual items or a batch.
OneThird said its product is already used throughout Europe, but the company came to CES to expand its U.S. footprint.
Personal vitamin-maker
Neutrogena and supplement maker Nourished partnered to allow the skin-care-obsessed to get even more granular with their vitamin intake.
Consumers can get 3D-printed chewable vitamins that have been formulated based on their skin type. Customers submit a well-lit photo of their face and complete a quiz. Then they receive a recommendation of ingredients that will help address problem areas.
"We know consumers really crave expert advice when it comes to this matter," Desiree Dowe, director of marketing at Neutrogena, said. "There's a lot of solutions out there, and consumers don't know how to navigate them. Using the skin diagnostics and seeing what people really need, we can help them find an alternative that's right for them."
Whipping the perfect eggs
Smart home technology has expanded into the kitchen. GE Profile showed off its standing mixer with a built-in smart scale, voice controls, guided recipes and more. The product was released in early December at retailer Crate &Barrel, booth operator Andre Zdanow said. The high-tech gadget retails for about $1,000.
"This works anywhere from the novice to the professional baker," he said. "This is a real chef's tool, even for that professional, because now your scale is not across the counter. Your scale is built in here. Your timer is actually attached to the mixer. So, when your timer runs off, you don't have to hear it and turn it off. It'll auto shut."
Robots with a purpose
In another pitch to solve staffing shortages, Japanese mobility equipment supplier Whill let its autonomous mobility device roll around the show floor. The robot looks like a self-driving wheelchair and is designed to take people from one destination to another within large venues like an airport.
"Pushchair services are really struggling to keep up with demand of an aging population, with really tight labor markets," Jonathan Jennings, vice president of marketing at Whill, said. "They're really trying to embrace the idea that (says), 'We're not here to replace you. We're here to augment your labor force.'"
Contact her at mross@reviewjournal.com. Follow @mckenna_ross_ on Twitter.
McKenna Ross is a corps member with Report for America, a national service program that places journalists into local newsrooms.