Furniture trade show brings together Ukrainian firms, despite ongoing war
Updated January 30, 2023 - 5:56 pm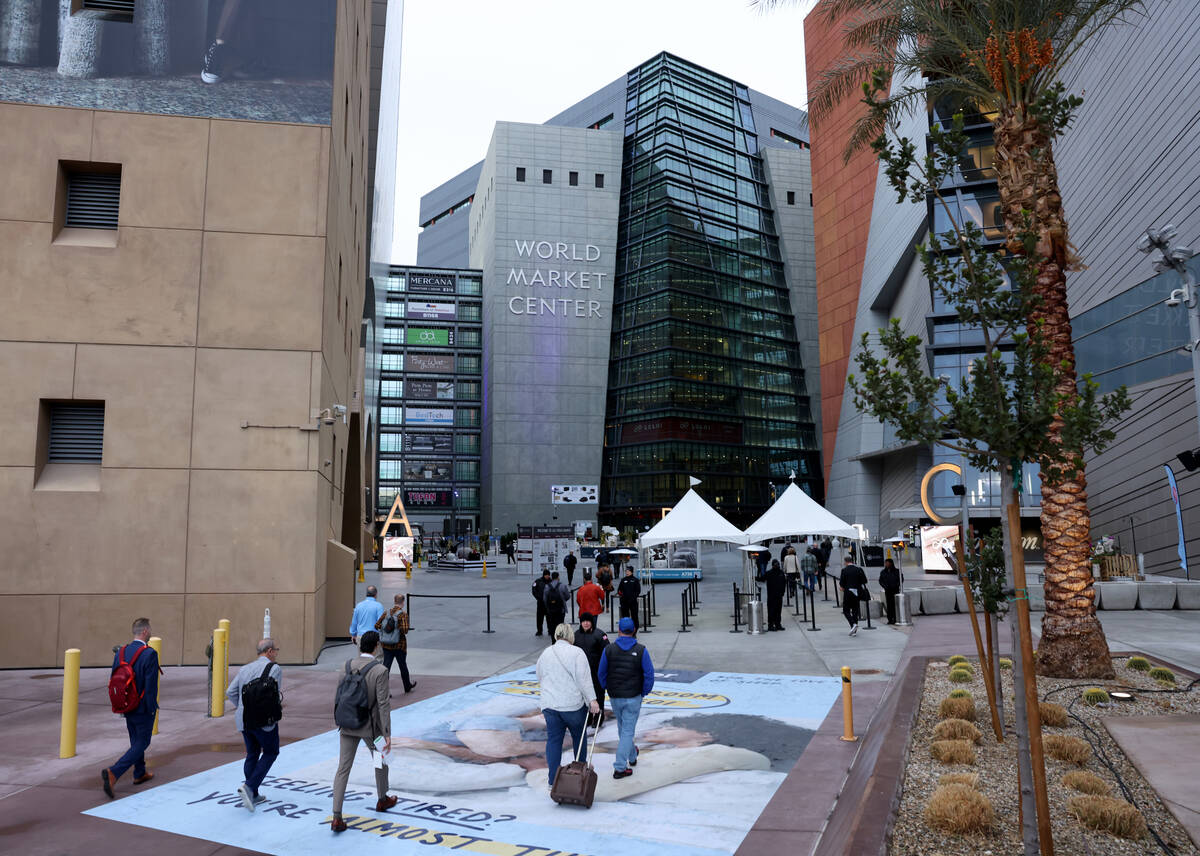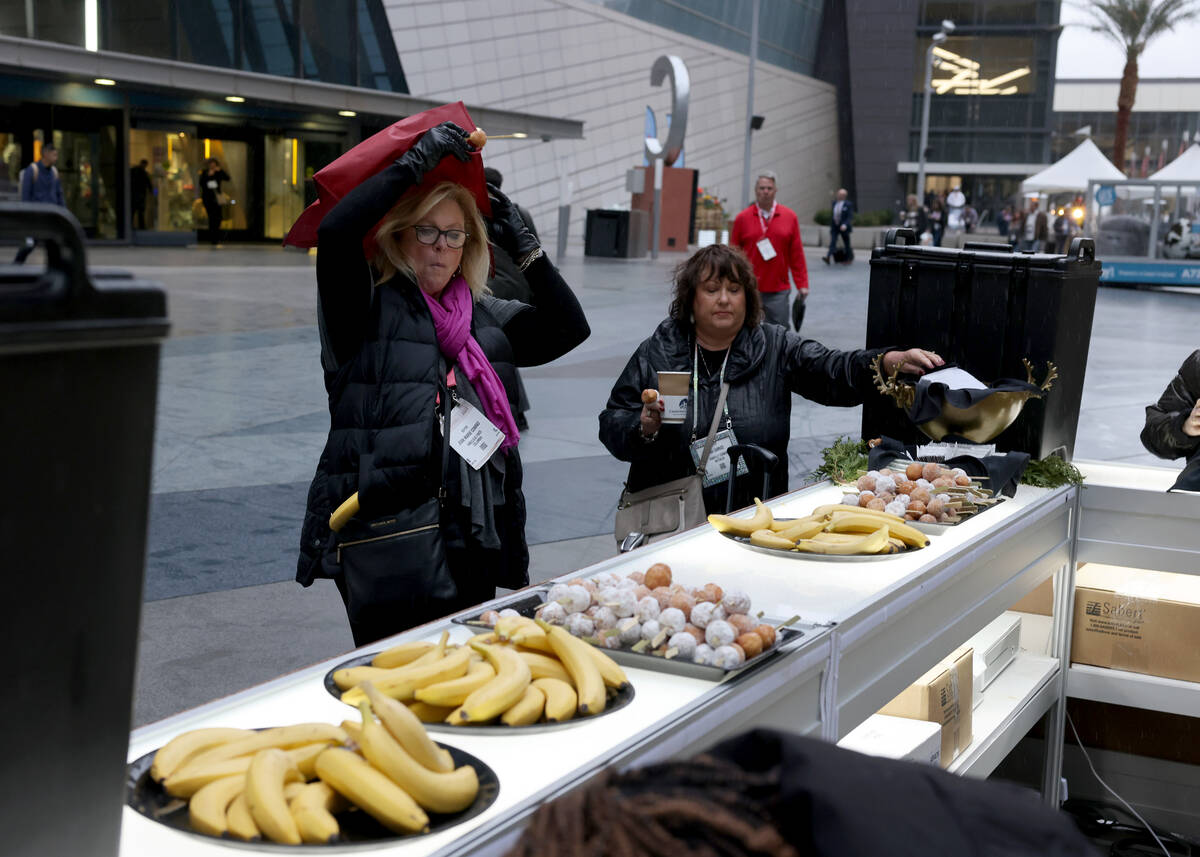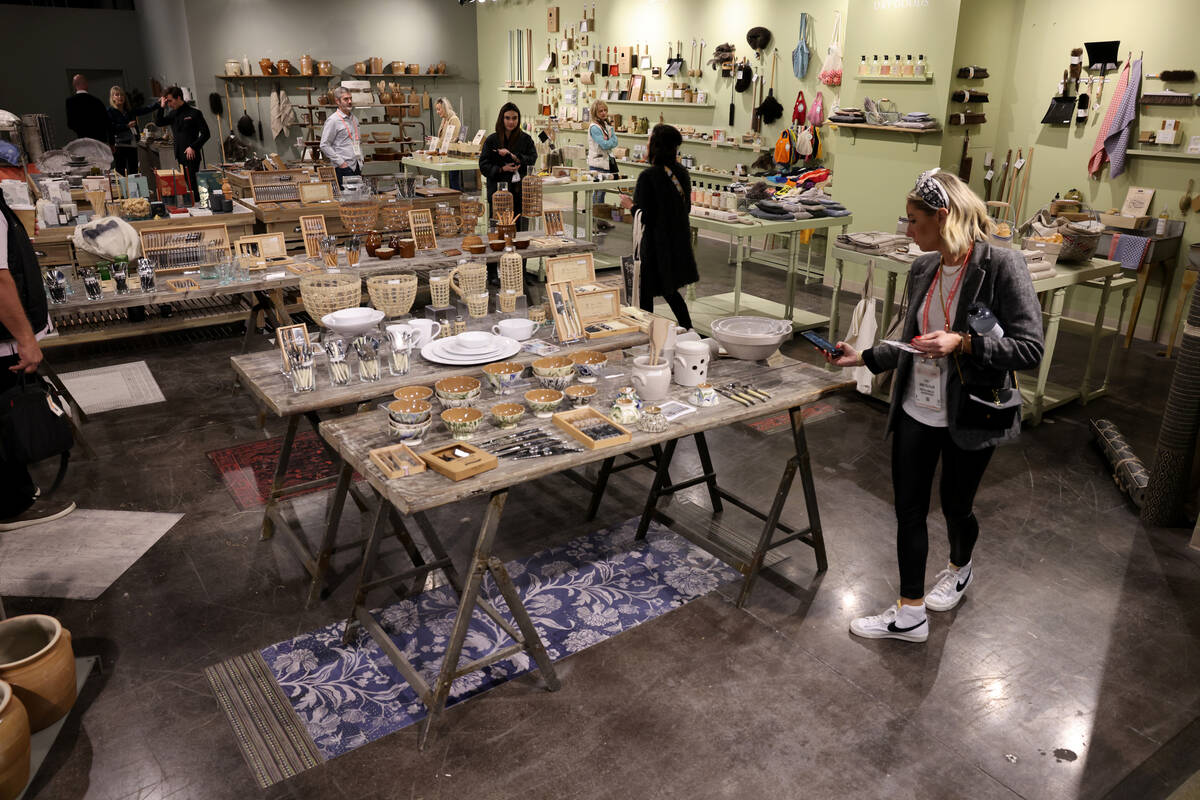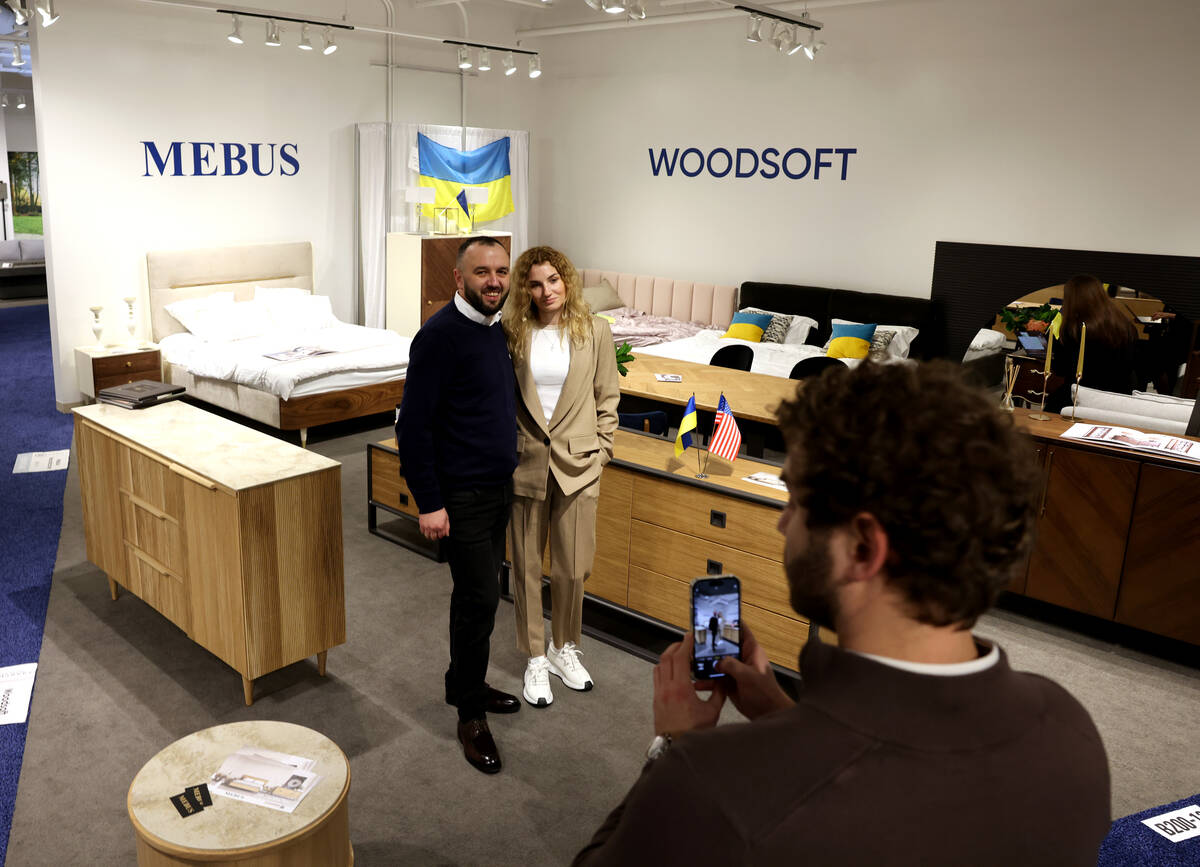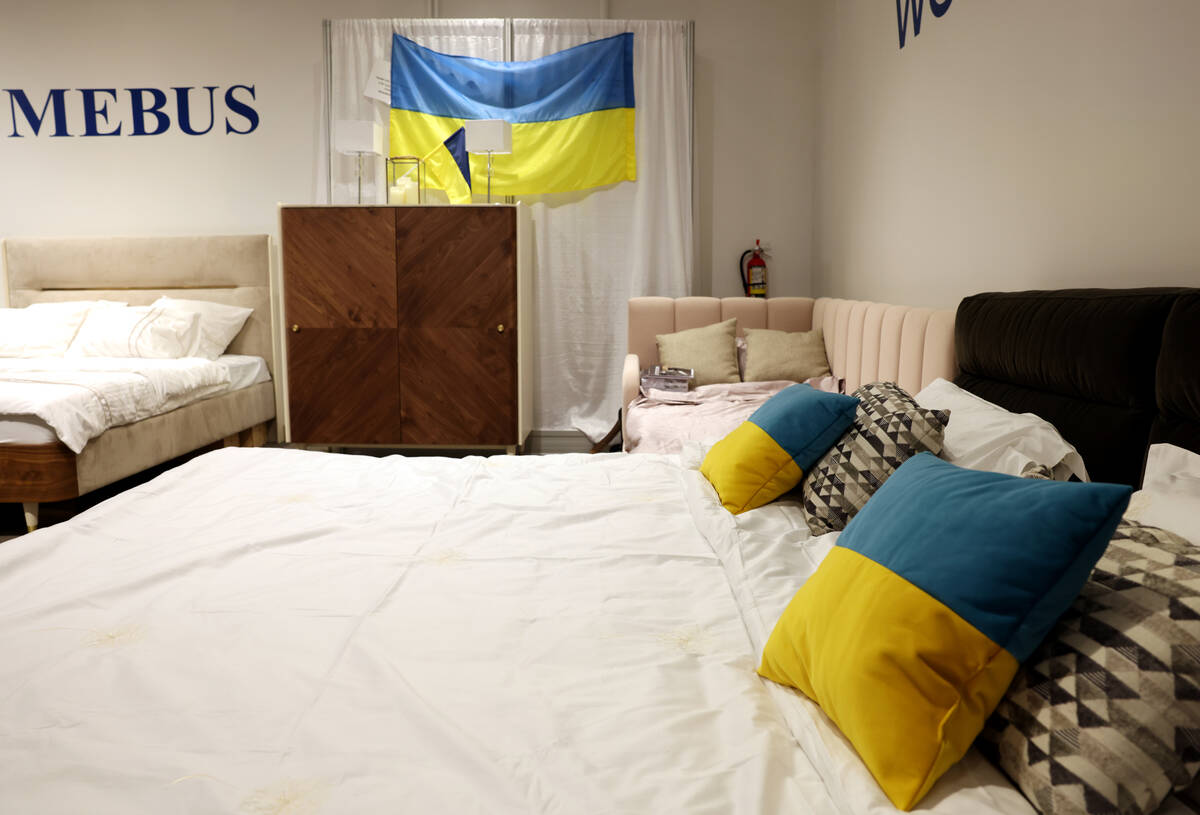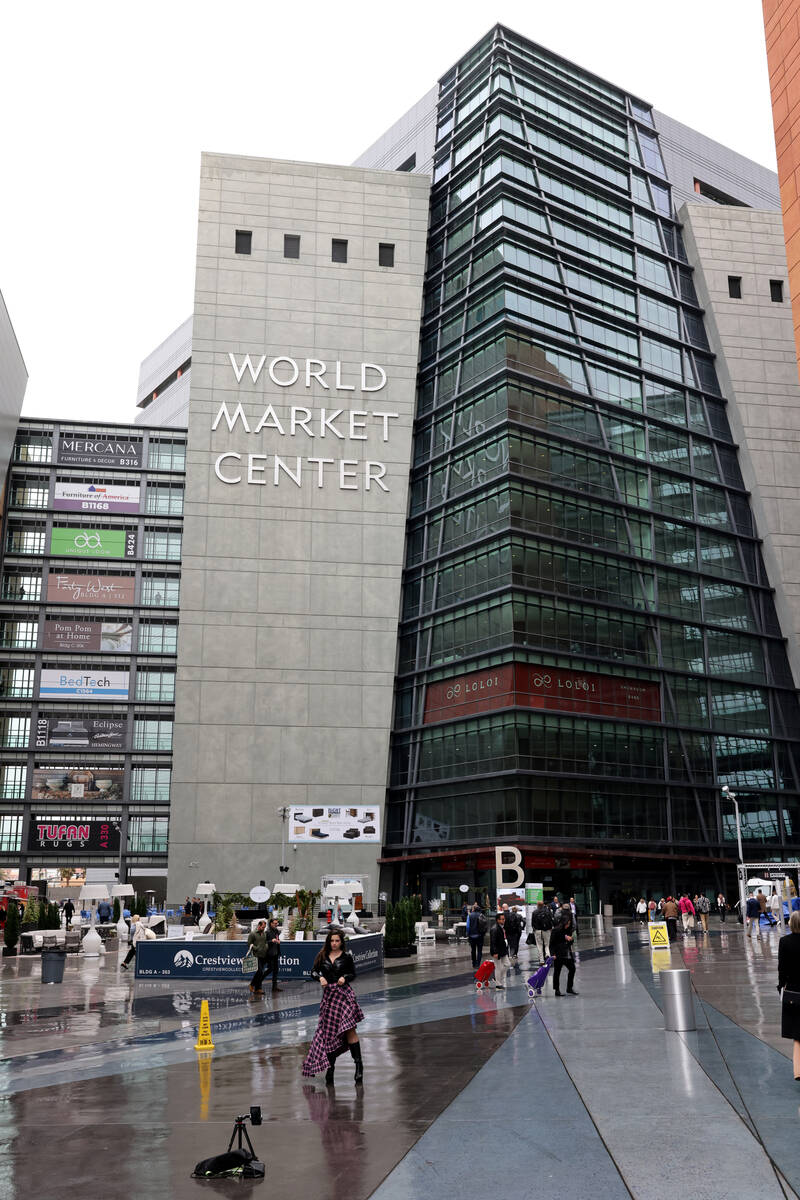 Thousands of home furniture, home decor and gift companies were showcasing their goods at the biannual Las Vegas Market on Monday inside the World Market Center. But 15 exhibitors were at the trade show to expand their business at a time when their country is in the midst of a war.
The firms were part of the Ukrainian Pavilion at the trade show, and were looking to build international interest in their products after domestic demand dropped sharply when Russia invaded Ukraine last year.
Furniture company Tivoli, based in Lviv, a city in the western part of Ukraine, helped organize the pavilion. Julia Lisovska, commercial director at Tivoli, said it's still able to sell products locally but it's had to be more reliant on the international market.
"People have lower income than they had before because of the invasion," Lisovska said. "And we produce 80,000 chairs per month, so we have to sell them every month and sell them somewhere."
Organizers have said that this year's Las Vegas Market, which started Sunday and ends Thursday, should reach its pre-pandemic attendance numbers. There are nearly 1,000 exhibitors taking up 5 million square feet of space as well as educational and networking events.
At the Ukrainian Pavilion, companies were selected by the United States Agency for International Development, which supports development and disaster relief in countries across the world. USAID worked with the organizers to have the companies exhibit at Las Vegas Market, covering exhibition space rental and the promotion of the Ukrainian Pavilion.
Bob Maricich, CEO of International Market Centers, organizer of the show, said connections at Las Vegas Market, which has a strong international presence, can have an immense impact for the Ukrainian companies.
"I think this is an invaluable forum because they're not selling a lot of their furniture in Ukraine," he said. "Ukraine is a big country and that market has gone away. So they're going to be more and more dependent on trade shows in markets like this."
A USAID spokesperson said the partnership with Las Vegas Market is one small part of its operations in Ukraine as the agency has also "helped more than 113 businesses to relocate away from the front lines, ensuring more than 1,200 people keep their jobs amid Putin's invasion."
Getting away from the front lines of war can be vital for the survival of a Ukrainian business.
Enjoy The Wood saw its headquarters in Irpin, near Ukraine's capital of Kyiv, burn down and several of its manufacturing facilities were hit by military strikes, according to company representative Vladyslav Hruntkovskyi.
"Over the last year, we've kind of been attempting to get back on our feet, it's been thankfully going pretty well for us," Hruntkovskyi said.
The company makes wood maps and other wood accessories, and Hruntkovskyi said it was able to open another office in Irpin, though it has shifted its manufacturing facilities to the western part of the country since there are fewer power outages and better access to shipping routes.
Resilience was a common theme among the Ukrainian companies at the show and is evident among their operations, according to Jeff Michels, a furniture and manufacturing export expert with USAID, who has visited Ukraine to survey several of the companies' operations.
"When you're at the factories, you would never know there's a war going on. It's just work as usual," Michels said.
But convincing customers it still has products to sell is one of the hardest aspects, according to Lidiia Kapustinska, export manager at Garant, a furniture company in the Zhytomyr region between Lviv and Kyiv.
"We try to explain that we can still produce," Kapunstinska said. "We need your support to produce, just send us orders and we can send back products."
Many of the firms at the World Market Center said they plan to expand their presence in the U.S. and North America.
"The biggest market in the world is the U.S. market, and that's why we set one of our goals to start working with some dealers from the U.S. market," said Igor Chipak, export manager at Mebus, a furniture company based outside of Lviv.
Others expressed the opportunity to increase sales as North American customers tend to purchase furniture more often.
"People in Ukraine buy furniture once or twice in their life, and they do it much more in North America," Lisovska said.
Exhibiting at Las Vegas Market serves as an opportunity for the firms to create connections with more retailers and expand their market.
Hruntkovskyi hopes it will be able to form more conducive business relationships for Enjoy The Wood, which mostly sells its products through e-commerce sites like Etsy.
"Representation from the United States is great, but it's all an individual basis and online platforms," Hruntkovskyi said. "We're attempting, potentially, to establish partnerships with other businesses here. … for brick-and-mortar gift shops."
This story has been updated to correctly reflect the number of exhibitors and the show's square footage.
Contact Sean Hemmersmeier at shemmersmeier@reviewjournal.com. Follow @seanhemmers34 on Twitter.