Cox customers will lose channels by Sept. 27 without a minibox upgrade
September 14, 2016 - 5:49 pm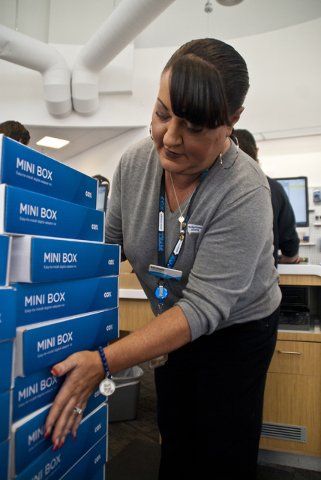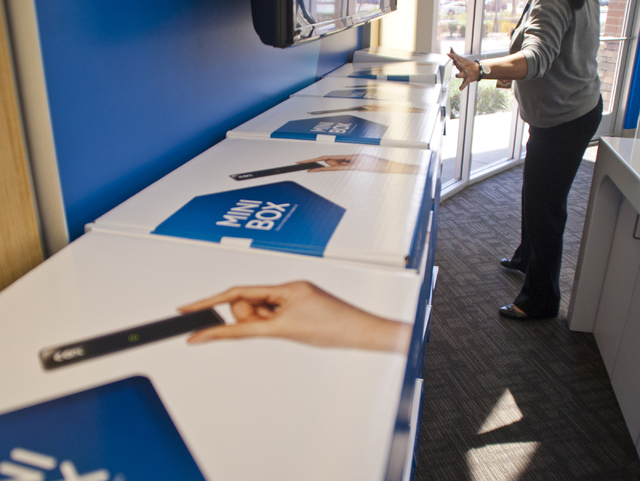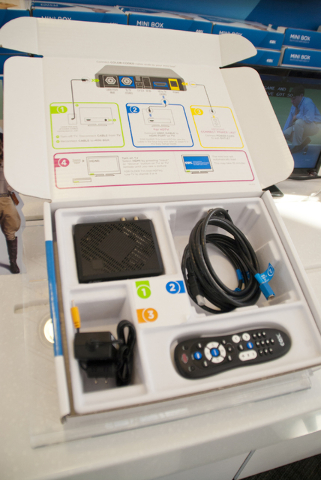 Cox Communications customers who don't use a cable box with a television will start losing channels by the end of September unless they install a minibox provided by the company.
Customers received the notices in May and June about the new requirement for miniboxes that will be free for one or two years before they're charged $2.99 a month.
Without the boxes, channels will be cut off Sept. 27 include Animal Planet, Food Network, E!, TV Land, Freeform, TBS, HSN, QCC, AMC, FX, and the History Channel.
The cut offs are expanded Nov. 9 to the rest of the cable-only channels and on Dec. 6 the broadcast networks are the last channels to be encrypted and viewed only with a box.
The move affects those with basic service who don't have cable boxes in their homes and hook up the cable directly into their television. It also affects those with more expanded service who have boxes in their home but have no boxes hooked up to a television in a spare room. Only that spare room television would lose the signal.
It's part of a nationwide effort by Cox and the rest of the cable industry to fully digitalize its service, said Cox spokesman Juergen Barbusca.
"It will enable us to implement more advanced services down the road," Barbusca said. "We deployed home automation in the last couple of years and home security. We are trying to get as much bandwidth out of your cable potential as possible and one way to do that is to go completely digital."
Cox customers with the basic Starter package of more than 40 channels at $24.99 a month will get two miniboxes free for two years. Those with the second tier Essential package at $75.99 a month with more than 90 channels will get two miniboxes free for one year.
Those who have additional televisions in their homes and want more boxes would have to pay $2.99 a month. Digital customers, meanwhile, will get one mini-box for free for one year if they need it for another room in the house.
That's less than Cox customers pay for an HD cable set-top box priced at $8.50 per month.
The miniboxes are available at the five Cox retail stores in the valley or by ordering online or by phone, Barbusca said.
Cox won't disclose how many customers will be impacted by the requirement or cite the number of complaints about it.
With the addition of the miniboxes, those customers will get 50 channels of commercial-free music. There will be a 100 percent digital picture, and all local channels will be in high definition, he said. They will also get an onscreen program guide and parental controls.
Some Cox customers outside one of its retail stores on Blue Diamond Road had some strong opinions on the box.
Monique Patton said she's glad the minibox will be free for two years but doesn't want to pay for it after that. Patton said she needed the box for her one television and doesn't understand why.
"I'm not happy with that. That's more money and I'm only getting basic service. I'm already at $146 a month for cable, internet and phone," Patton said. "Not everybody can afford that. It's too expensive now. They're not giving us what they should for our money."
Las Vegas resident Art Plantage said he picked up a minibox for a bedroom and already has a larger box for the front room. Plantage said he would be complaining if it was more expensive but people don't have a choice and accepts the service change, he said.
"You're going to have to get it or you don't watch TV," Plantage said. "They got you coming and going one way or another."
Public Knowledge is a nonprofit Washington, D.C.-based public interest group that backs competition in the digital marketplace, has supported a proposal from the Federal Communications Commission to unlock the box – that there should be competition where third parties can more easily sell set top boxes to the public or where smart TVs can handle digital signals without a box, said Chris Lewis, Public Knowledge vice president.
Currently, it's cumbersome to obtain a third-party box, and it involves obtaining a card to go with it, which is why few are in use, he said. Consumers on average pay $230 a year for set top boxes.
"Cable companies don't like it because they're making $20 billion a year on set top boxes and 99 percent of consumers rent their set top boxes from the cable company," Lewis said.
Todd Smith, an Atlanta-based corporate spokesman for Cox Communications defends the cable company's actions, including the miniboxes, which he said it will improve services for customers. As for the FCC, Smith said in a statement that the industry and Cox support a proposed app-based solution.
"The industry's app proposal would allow Cox customers the option of ditching their set-top box and using these apps on other devices in the home such as their iPads and Android tablets," Smith said.
Lewis, however, said that in FCC proceedings, cable companies oppose the FCC's proposal while saying they want to eliminate the box, Lewis said.
"These actions don't look like the cable industry wants to eliminate the box," Lewis said. "It looks like they're doubling down on their commitment. It may be only $2.99, but you are still renting a box. We prefer to have consumers have a lower cable bill by eliminating that fee and giving them choice in the marketplace to choose the device they want to use or no device at all if possible. Cable is interested in maintaining its status as a gatekeeper to programming and internet and the cable box monopoly is part of that status of a gatekeeper."