Effects on Las Vegas construction from proposed tariffs uncertain
Updated March 8, 2018 - 12:10 am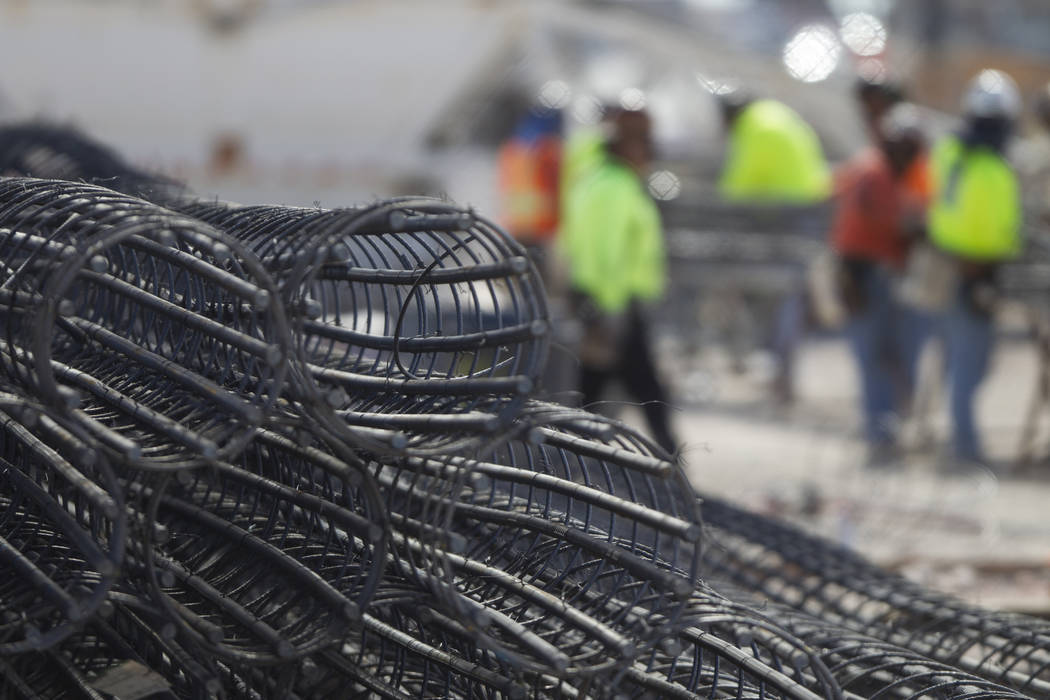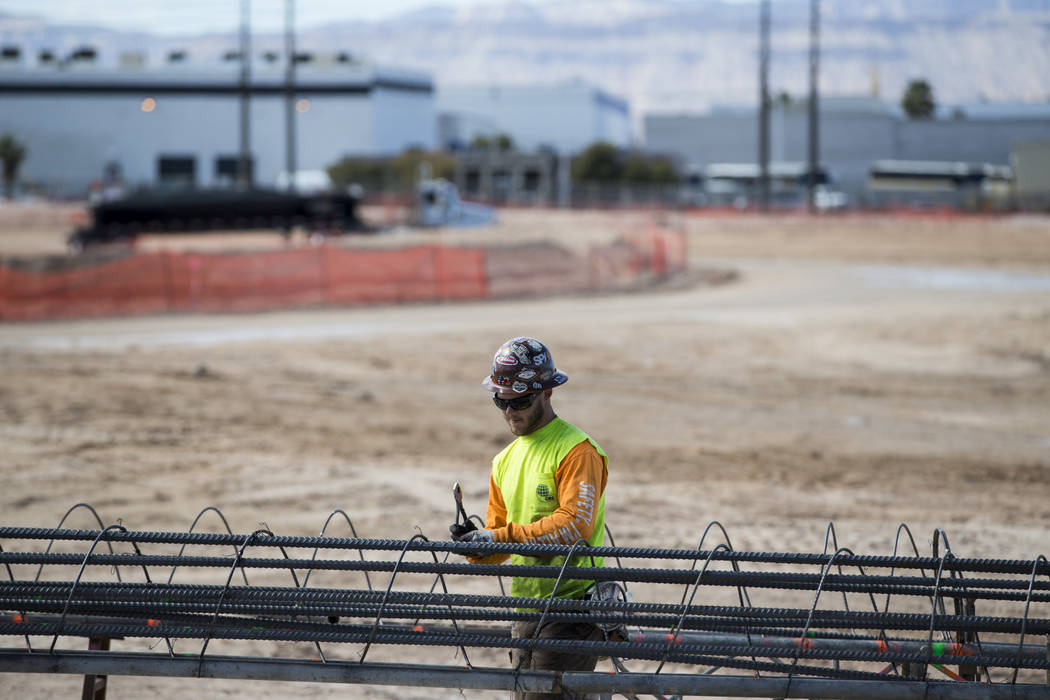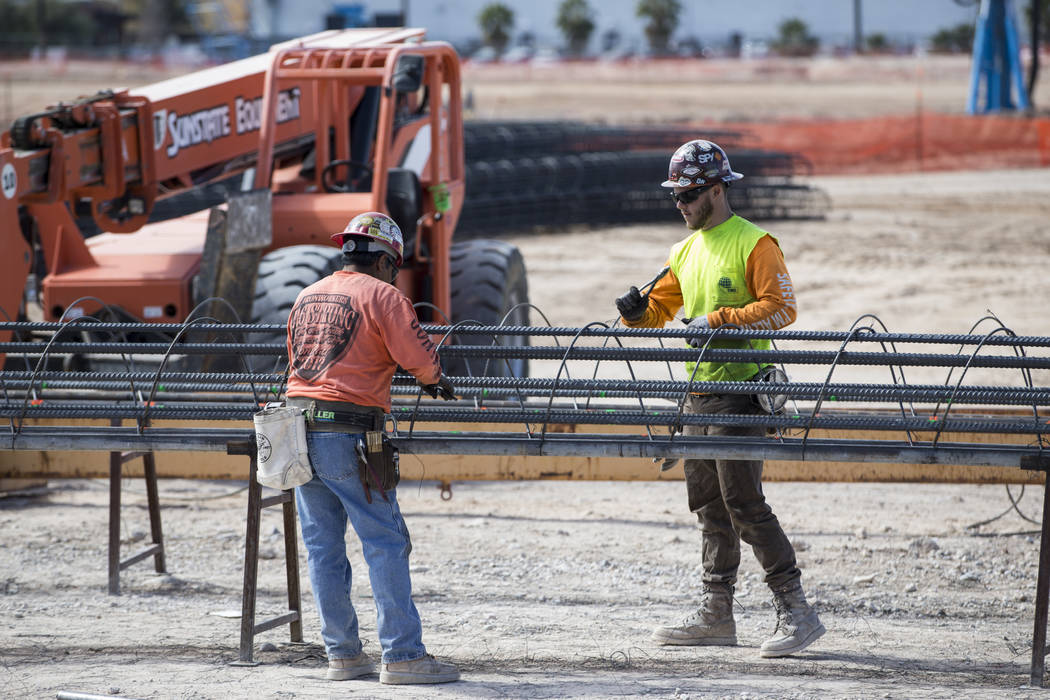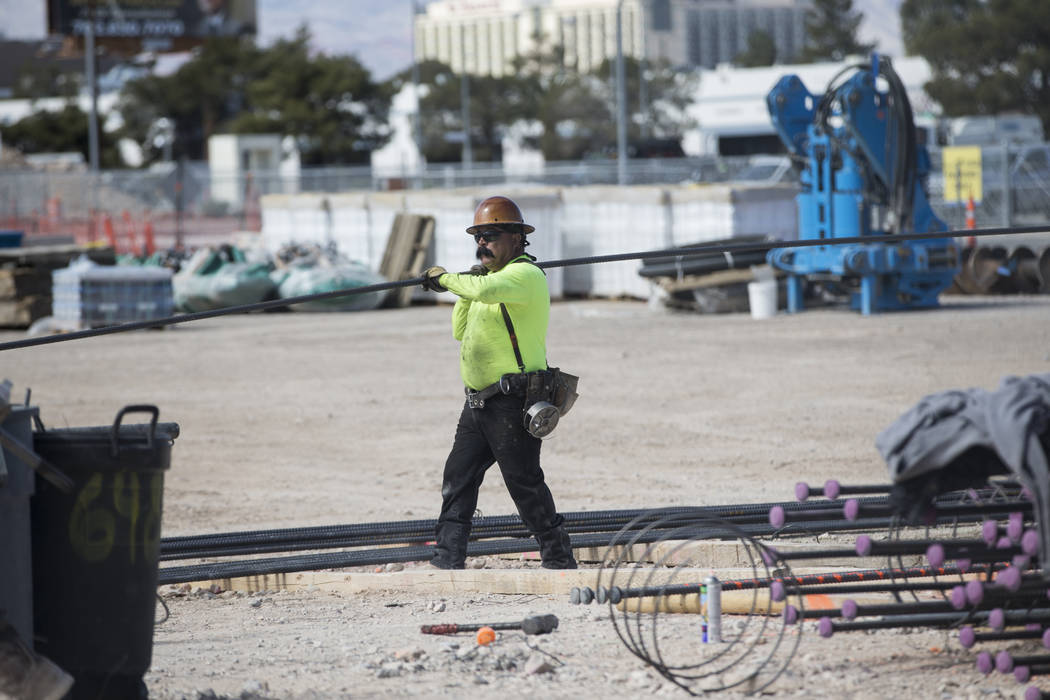 It's unclear how Presidents Donald Trump's plans to impose tariffs on steel and aluminum could affect Southern Nevada's $18.8 billion worth of planned, proposed and current construction projects.
Trump is expected as early as Thursday to sign off on his controversial plan to slap stiff tariffs on imported steel and aluminum, although in a surprise reversal the White House opened the door to exemptions for products from Canada, Mexico and other U.S. allies.
Carve-outs for certain countries from Trump's proposed double-digit duties would mark a retreat from the president's insistence earlier that the levy would be across the board.
"At this time, the impacts on project costs are unclear and whether it would make certain projects infeasible is also unclear," said Jeremy Aguero, principal of Applied Analysis.
Gary Hufbauer, a senior fellow at the Peterson Institute for International Economics, a Washington, D.C.-based think tank, said tariffs will make construction costs more expensive.
RCG Economics founder John Restrepo agreed, adding that "at the end of the day, the end user — the consumer — always bears the cost."
Who the end user is for some of the big projects planned in Southern Nevada remains to be seen.
There is no publicly available information on how much steel is required for each project in Southern Nevada's development pipeline.
The pipeline includes a $1.9 billion Las Vegas stadium for the Oakland Raiders; Resorts World Las Vegas, a $4 billion Asian-themed casino; Paradise Park, a $1.5 billion project that is slated to replace the golf course behind the Wynn Las Vegas and Encore with a 47-story hotel and 38-acre lagoon; a $1.4 billion expansion of the Las Vegas Convention Center; and $1 billion in roadwork for Project Neon, the overhaul of the Spaghetti Bowl.
Tony Illia, a spokesman for the Nevada Department of Transportation, said the proposed steel tariff would not affect Project Neon's cost estimates.
"Materials have already been secured. Also, 'The Buy American Act' applies to Project Neon for acquiring raw building materials since it's partly financed with federal money. Project Neon will use 15 million pounds of reinforcing steel or enough steel to build 256 Sherman tanks," Illia said.
Neither Raiders spokesman Will Kiss nor a spokesman for Mortenson Construction returned a request for comment Wednesday. Mortenson is working with McCarthy Building Cos. to build the Raiders stadium. McCarthy also declined comment.
In the case of the Raiders stadium, the Raiders would be responsible for any construction cost overruns.
A spokesman for Martin-Harris Construction of Las Vegas declined to comment.
Jim Cooksey, the Las Vegas-based representative of the International Brotherhood of Boilermakers for the Western states, said tariffs are too hypothetical to plan one way or another. Cooksey is currently in Fort Lauderdale, Florida, attending an annual Boilermakers Construction Sector conference.
He said he's hearing some buzz about what if-scenarios, but said, "We don't think it's going to happen."
Hufbauer, though, said tariffs might not be as hypothetical as some think.
"Congress has given the president absolute power do this kind of thing," Hufbauer said, adding that Congress has delegated to the president "very extensive powers to restrict trade" since 1917.
McClatchey contributed to this report. Contact Nicole Raz at nraz@reviewjournal.com or 702-380-4512. Follow @JournalistNikki on Twitter.