Lawmaker proposes net metering fall under state regulators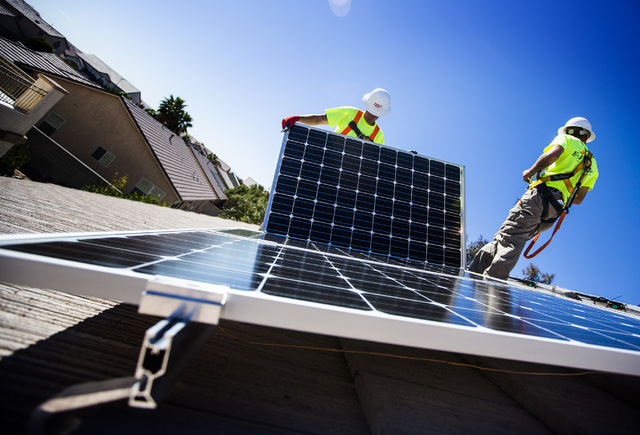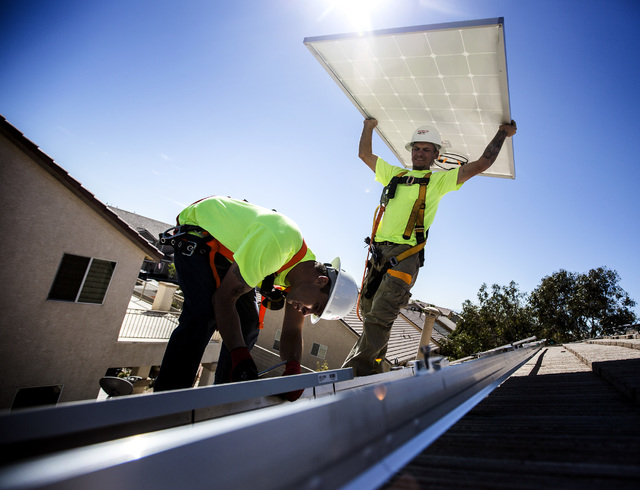 CARSON CITY — A state lawmaker said Monday she wants the Public Utilities Commission to resolve the issue of how to allow the rooftop-solar industry to remain economically viable in Nevada without shifting costs to other utility customers.
Current state law has a 3 percent cap on net metering whereby rooftop solar homeowners get a credit for excess electricity they generate.
Rooftop-solar officials have been pushing hard this session to get the 3 percent cap raised, arguing that it could be hit this summer, driving the industry out of business in Nevada along with 6,000 jobs.
NV Energy has argued that net metering, which the utility says gives solar homeowners a subsidy for the excess electricity they generate, is not necessary for the industry to survive.
Sen. Patricia Farley, R-Las Vegas, has a draft amendment to Senate Bill 374 to move the net metering controversy out of the Legislature and into the jurisdiction of state regulators.
Farley said she was still meeting with the various parties involved in the issue.
But the draft amendment would allow the PUC to use an existing case now under review on the question of whether a separate rate class should be established for rooftop-solar customers to permanently resolve the net metering issue.
The cost of service study being prepared by NV Energy is due to the PUC by July 31. The amendment would allow regulators to develop a pricing structure for net metering customers. If approved, the changes would make the existing cap moot. Two separate rate classes would allow those homeowners choosing to invest in rooftop solar to do so and get a credit for excess electricity generation. But the subsidy that NV Energy says exists now for net metering customers of about 6 cents per kilowatt hour would no longer be in effect.
If the existing cap approaches being reached, the amendment would allow the PUC to immediately set the new rates, which would then be reconciled once the regulatory process was completed.
Contact Capital Bureau reporter Sean Whaley at swhaley@reviewjournal.com or 775-687-3900. Follow @seanw801 on Twitter.