Ex-Cantor Gaming executive pleads guilty to conspiracy charge
October 3, 2013 - 5:23 am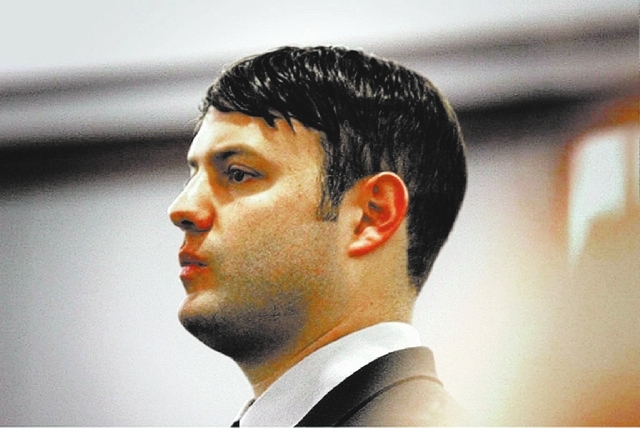 Michael Colbert, a former director of risk management and vice president with Cantor Gaming in Las Vegas who was arrested last year in connection with a nationwide illegal bookmaking ring, has pleaded guilty to a single felony charge of conspiracy.
Colbert, 33, entered his plea Sept. 21 in District Court for the Eastern District of New York. He is scheduled to be sentenced Dec. 9, according to court documents released Wednesday.
Colbert entered his plea in federal court after felony charges filed by the Queens County, N.Y., district attorney were dismissed and his case was referred to the U.S. Attorney's office.
Before his arrest in October 2012, Colbert was considered one of the sports betting industry's most respected personalities. Since January, Colbert has been CEO of his own Las Vegas-based firm, Mike Colbert Sports Consulting, according to his LinkedIn profile.
His arrest was a result of an indictment that charged Colbert and 24 other people in Las Vegas and New York with illegal bookmaking and money laundering. In the Queens County district attorney's indictment, Colbert faced 25 years in prison if convicted of enterprise corruption, money laundering and conspiracy charges.
Phone calls Wednesday to Colbert's attorney Murray Richman in New York were not returned. At the time of Colbert's arrest, he was based at Cantor Gaming's race and sports book at the M Resort in Henderson.
A state investigation into Cantor Gaming, launched after his arrest, is still open.
The lone conspiracy charge accuses Colbert of knowing that "runners" were being compensated for placing bets for the head of an illegal gambling operation based in Queens, N.Y.
The use of runners to place bets on behalf of another person for compensation, or knowingly taking bets from runners, is illegal under Nevada state law.
The gambling operation was known as the "Jersey Boys." U.S. Attorney Loretta Lynch said the identity of the leader of the Jersey Boys "is known to the United States Attorney."
In a four-page document, Lynch wrote that "the leader of the Jersey Boys … attempted to hide the operation's illegal gambling activity, income and source of funds from law enforcement, tax authorities and other regulators."
Colbert knew that runners were being compensated and allowed them to be used at sports books knowing it was illegal. Lynch wrote that between January 2010 and October 2012, Colbert and others conspired to run part of an illegal gambling business that generated at least $2,000 a day.
Contact reporter Chris Sieroty at csieroty@reviewjournal.com or 702-477-3893. Follow @sierotyfeatures on Twitter.