Ex-Nevada lawmaker settles into new gig after leaving office early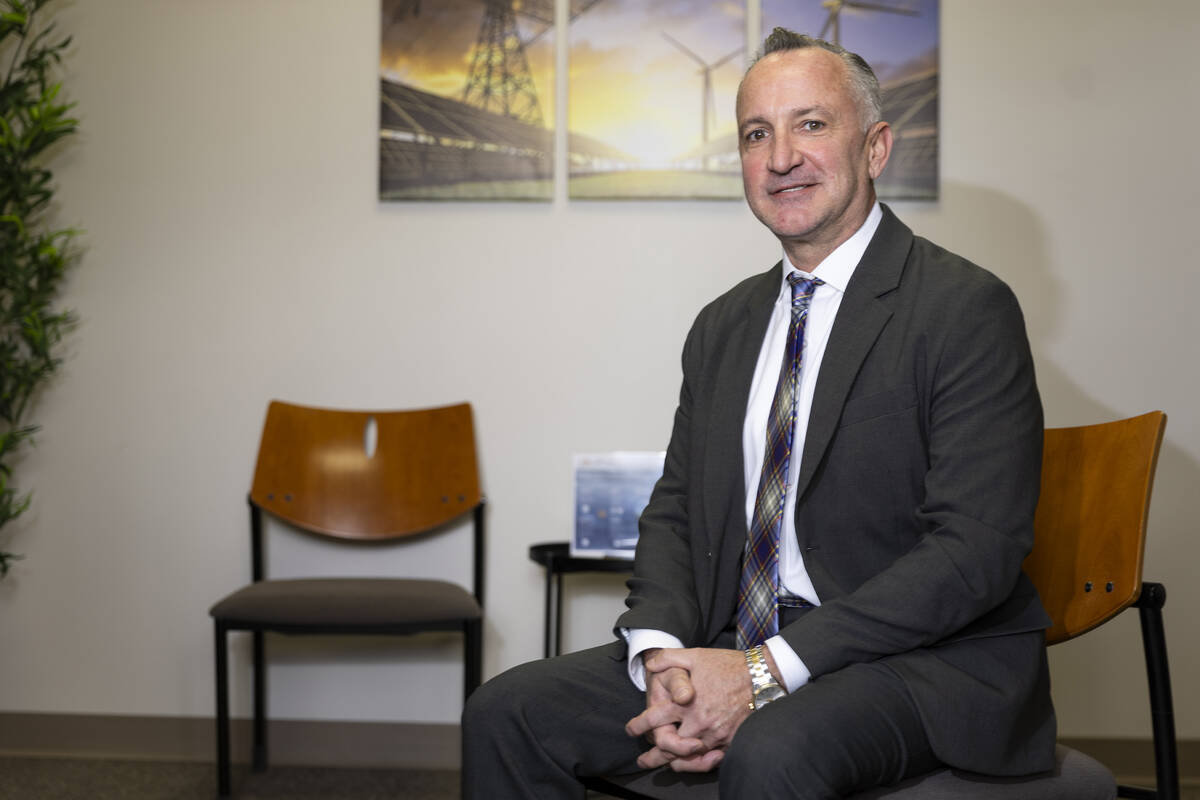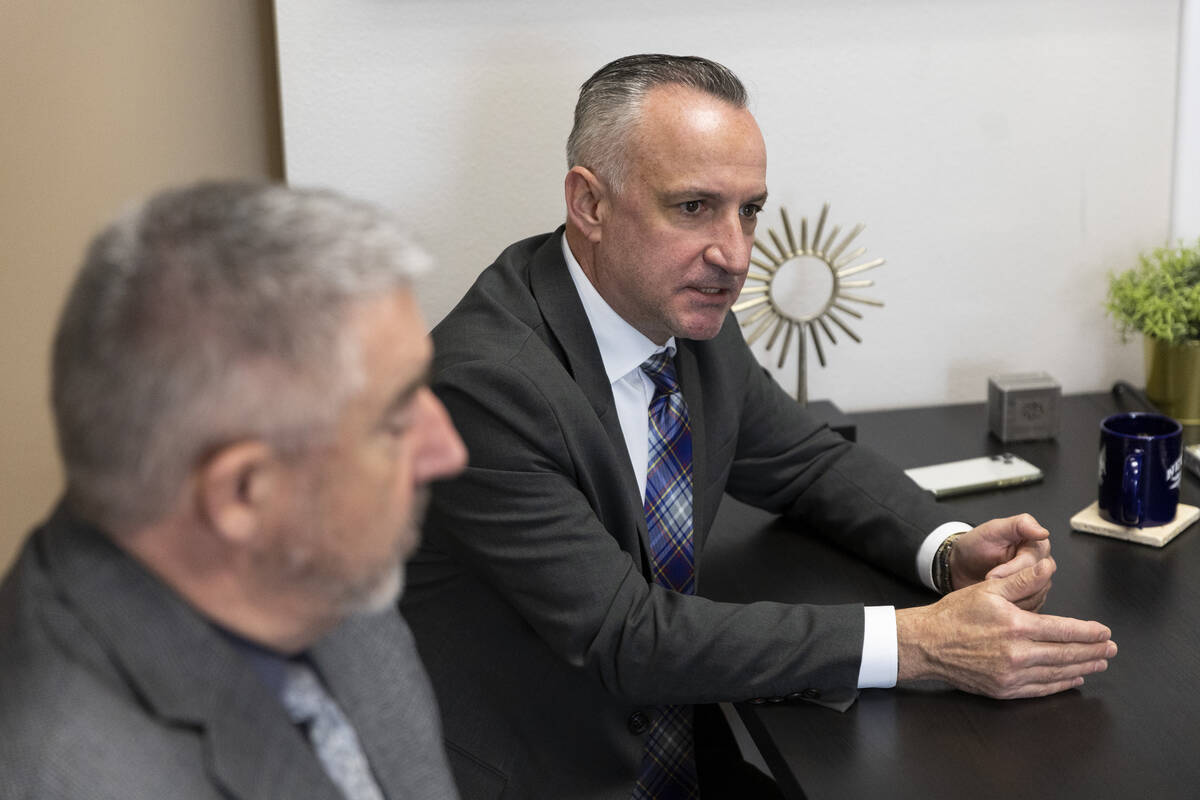 Two months after leaving public office before the end of his term, former state Sen. Chris Brooks has landed a new role as an executive at a Southern California private energy company that plans to expand into Nevada.
Brooks left the state Legislature last year after a six-year career leading legislative efforts around renewable energy. Brooks served two terms in the Assembly then he was appointed in December 2018 to the Senate and elected to a four-year term in 2020.
While his term did not expire until 2024, Brooks chose to step down. His seat is now filled by former Assemblywoman Rochelle Nguyen, who was appointed to the position last month.
"I'm proud of my career and the Nevada Legislature," Brooks said. "But it was time. I felt it was time for me to go back to the private sector, where I can do those same things just in a different capacity."
It will be a homecoming of sorts for Brooks to return back to the energy sector. In 2001, he started Las Vegas Solar Electric, making him an early adopter of installing solar panels, and he has held various positions in the energy sector, including executive vice president of the Valley Electric Association, an electric utility for rural areas in Nevada.
He took that experience to the Legislature, where he helped pass Senate Bill 348 in 2019, which got Nevada to raise its renewable standard portfolio to 50 percent by 2030, and pass the omnibus energy bill SB448 in 2021, which directed millions in funding to spur development of renewables.
Politicians switching between the public and private sector happens often with a person "going back to their roots," according to Jayce Farmer, assistant professor at UNLV's School of Public Policy and Leadership. But Farmer said a person making the switch back to private industry typically doesn't happen halfway through a term.
"When politicians or former politicians or former government officials transition to the private sector like that, they normally do that after the term is up," Farmer said.
'Utility player'
Brooks is now the senior vice president of external relations for Arevia Power, a Glendale, California-based renewable energy development company that was founded in 2015. Brooks said he is responsible for handling all outward communications with communities, government agencies, tribes and organized labor involved in Arevia's renewable energy projects.
He said the timing of joining Arevia in November worked out because the company is expanding its operations in Nevada. His experience as a former electrician will allow him also to be a "utility player" for Arevia, which focuses on placing energy projects on publicly owned land.
"As a former line worker, who became an electrician and then was a business owner, I speak a little bit of all the languages necessary to develop these projects," Brooks said.
For companies that operate in heavily regulated industries such as energy, having a staff member versed in government policy and language can be very beneficial, according to Farmer.
"In a lot of cases companies will want a liaison that is familiar with local government policy, as well as state policy that can kind of help them navigate some of the political barriers that may preclude them from providing resources to the public or building infrastructure," Farmer said. "It's really important to have that person who knows how to navigate in that space and knows who the key players are in the political realm."
Arevia's future in Nevada
Arevia first approached Brooks in 2017 because of his experience with the Valley Electric Association. The company asked if he would be a consultant on its 7,000-acre Gemini Solar project, according to Brooks.
Brooks admired the work the company was doing, and when he learned last year that it was expanding its presence in Nevada, he decided to join.
"I think Arevia's is definitely the best at partnering early and often with the communities that they're developing in," Brooks said.
Arevia, which is partly funded by union pension funds, has offices in California, Texas and, as of October, Las Vegas.
Brooks said Las Vegas will play a larger role in its operations because of its proximity to other states for energy projects and transmission lines.
"Southern Nevada is the center of the energy world in the West," he said. "And from a transmission standpoint, Nevada is a really great place to travel in and out of, and a large part of our portfolio is in and around Nevada."
Arevia has a portfolio of wind, solar, and energy storage projects and partners with utilities and others to bring the projects online across Western states. And it is looking to expand its portfolio to the Midwest, according to Brooks.
Arevia is working to bring more solar projects online in Northern Nevada, and it has other renewable energy projects underway in Idaho, Wyoming, Utah, and Arizona.
Having more renewable energy projects is vital for Nevada and the rest of the country, according to Brooks, especially if Nevada wants to reach its 2030 climate goals.
"A lot of our projects that we're starting today will not be making power for five, six years," he said. "So if we're going to meet some of those 2030 goals, especially around transmission and around these renewable energy projects, we need to start today, and work as fast as we possibly can."
Contact Sean Hemmersmeier at shemmersmeier@reviewjournal.com. Follow @seanhemmers34 on Twitter.