Hardware show lures 18,000 attendees for three-day run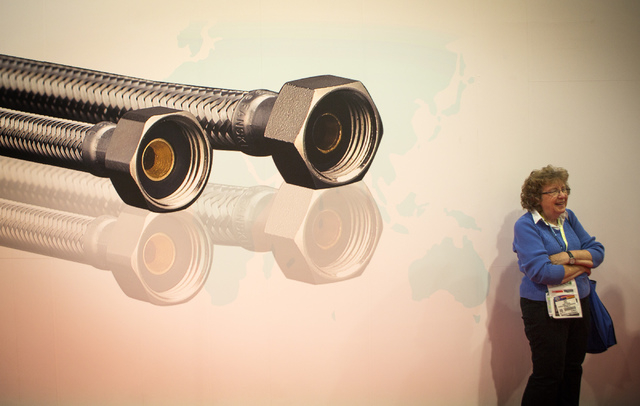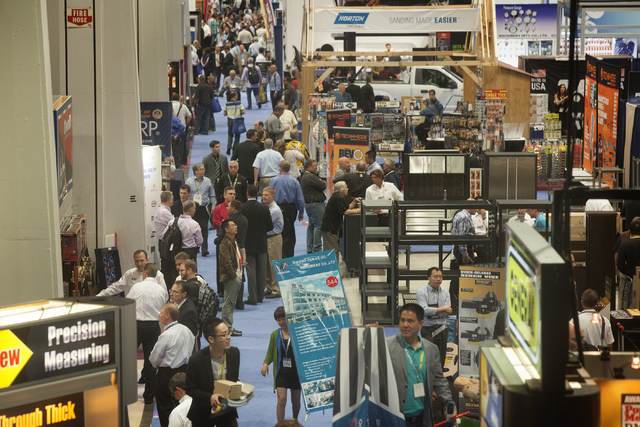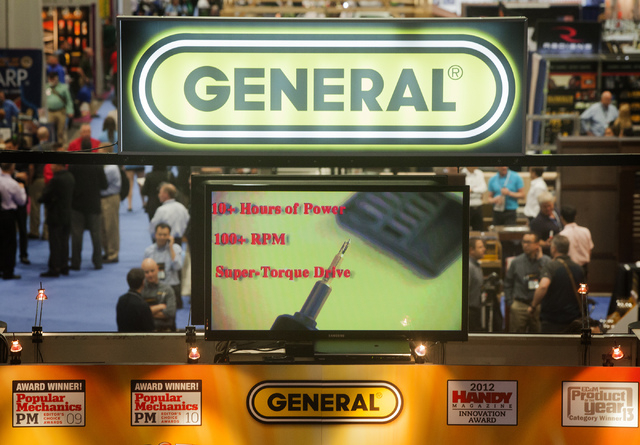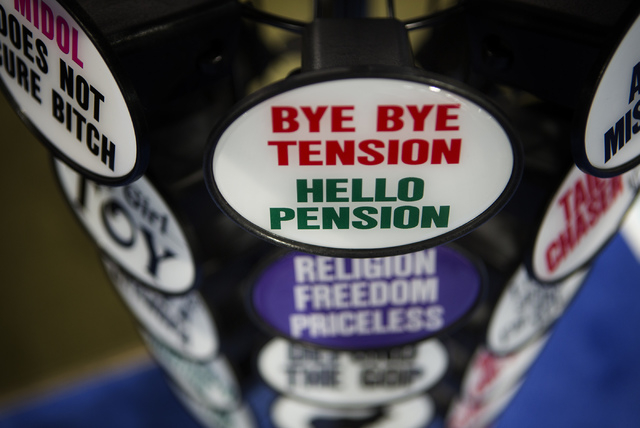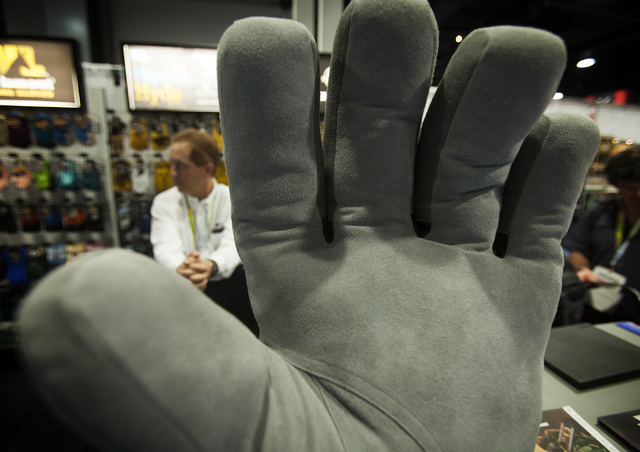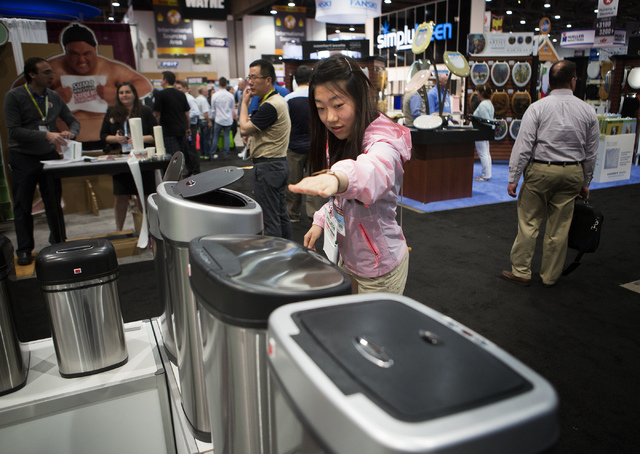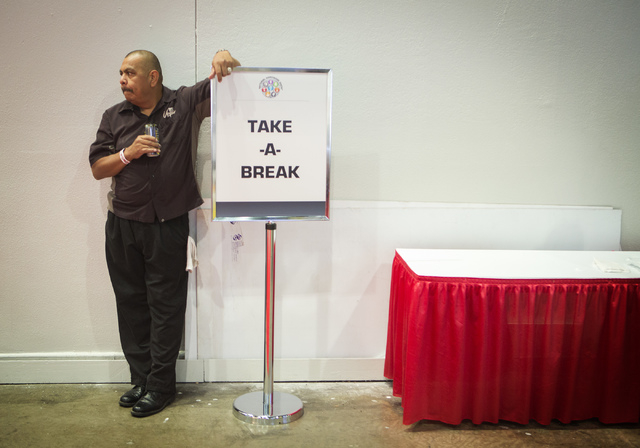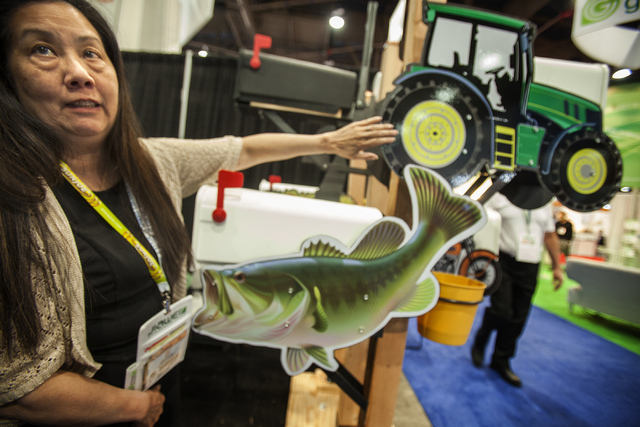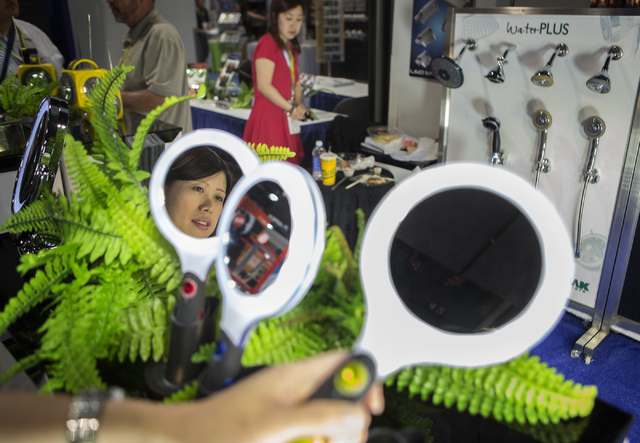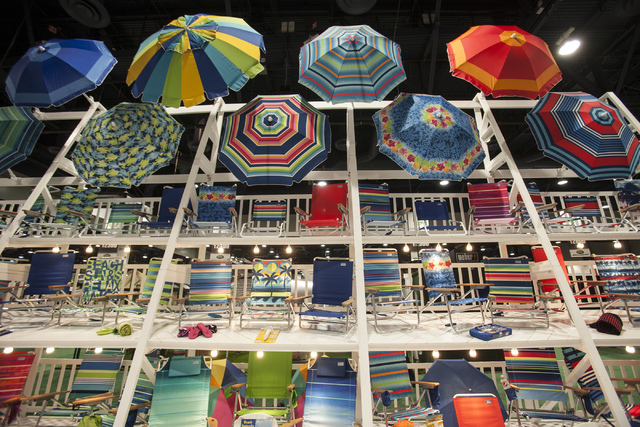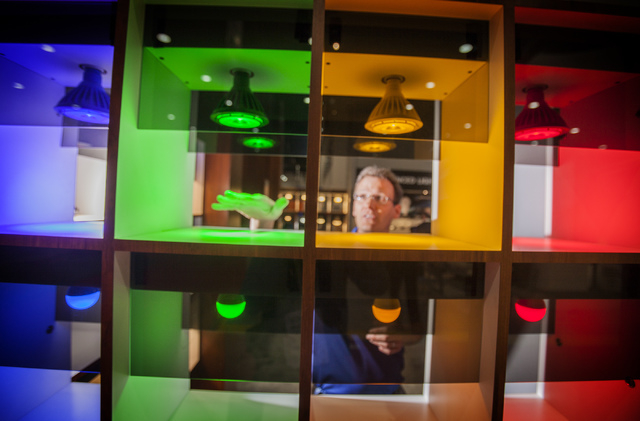 As 18,000 attendees watched product demonstrations, networked with businesspeople and browsed the more than 2,600 exhibitors at the National Hardware Show at the Las Vegas Convention Center, they may not have known that their every move was being watched.
Las Vegas-based Consumer Opinion Services — which partners with convention organizers such as Reed Exhibitions, an international company that hosts trade and consumer exhibitions, as well as conferences and meetings — conducts research to get into the mind of the consumer.
"We do a lot of consumer-based research for the show organizers to gain an insight into what attendees are seeing, thinking, what's trending and what the buzzwords are at conventions," said Jim Weaver, Consumer Opinion Services partner and chief operating officer.
According to Weaver, the company's primary tool to get that information is their staff.
"We have people out on the show floor interviewing people with iPads, and we use competitive intelligence by hiring mystery shoppers to track what they do on their own," he said.
Glenn and Jennifer Hansen, 26-year Las Vegas residents, attended the National Hardware Show for the first time to look at the various products for their marble restoration company.
"It's huge; you can't possibly see everything in the small amount of time," Jennifer said of the show that opened Tuesday and runs through today. The show is closed to the public.
"We typically go to stone expos, but we were invited this year by a vendor," Glenn added. "There's such a large amount of variety here, and it's a great way to bring people into town."
Weaver said though the National Hardware Show is based in the United States, people come from across the world to attend.
"It's a U.S. show, but there are people here from all over, which is critical to the industry and to Las Vegas as well," he said. "Where would Las Vegas be without the convention industry? It's critical to the economy here."
The nongaming economic impact of the National Hardware Show is $42 million, according to Heidi Hayes, the public relations manager for the Las Vegas Convention and Visitors Authority.
"It's what we live off of," said Sonia Bichardeo, the sales manager for Las Vegas-based Chain Store Guide, which sells marketing guides. "Everyone has to eat and sleep, and of course we want them to shop. If I could have all the conventions here in Las Vegas, I would because there's nowhere more convenient than this."
Cannon Safe, which sells home, office, fireproof, security, wall and gun safes, relocated from San Bernardino, Calif., to Las Vegas in December.
"There are a lot more competitive opportunities here, and our company can invest in growth more of our employees as well as building and machinery," said Jesse Bugarin, vice president of sales and marketing.
Though Cannon Safe has been attending the National Hardware Show for at least seven years, according to Pasquale Murena, director of marketing and product development, they were the first safe company to be represented at the convention.
"Our motto is, 'a safe in every home,' because everyone has something they don't want to lose," he said. "Valuables such as pictures and jewelry could be saved from a fire or natural disaster if they were locked up in a safe."
National Hardware Convention newcomer Ladder Levelers, located at 2560 West Brooks Ave. in North Las Vegas, sells paint spray shields and ladder stabilizing equipment.
"It was a good year to get our name out there to large retailers who visit this show," said owner Glenn Cole. "We're using trade shows to see if they can bring us to the next step because the key decision makers are at these shows. Also, in-person sales and the ability to demonstrate a product, you can't beat it."
New products featured at the National Hardware Show included:
■ FANtastics®, a pop-up fan that fits into a purse or pocket and is ideal for surviving Las Vegas summers.
■ Light Mine Professional Hands-free Task Light, which is small enough to fit in a glove compartment to be used as a roadside repair light, a hazard light on a motorcycle, or as a magnetic pickup tool for a dropped screw when attached to a rope.
■ GermBloc Nanotechnology Protection, a spray that protects screens on electronic devices such as phones, tablets and computers from minor scratches, fingerprints, smudges and bacteria.
■ Kill-A-Watt EZ, an electricity-use monitor by P3 International that has the capability to calculate the cost of your electric bill based on your utility company's kilowatt pricing.