Having it all but seeing it fall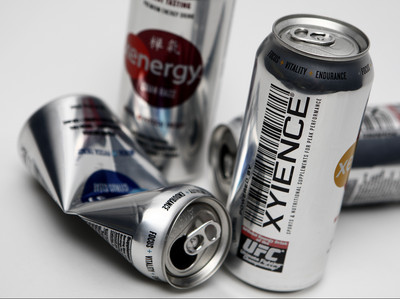 It seemed odd when attorneys for a company controlled by Russell Pike filed a lawsuit in 2001, accusing PurchasePro.com and its chief executive, Charles "Junior" Johnson, of stealing Pike's business plan for an Internet auction company.
Pike was then serving a five-year sentence in federal prison for money laundering. An angry Johnson fired off a statement, denying the lawsuit's allegations.
He pointed to a criminal conviction and civil judgments against Pike. The lawsuit was later dismissed.
Since then, PurchasePro has failed, Johnson has been charged with securities fraud, and Pike has become a central player in the story of another once-hot company that has landed in bankruptcy court.
This is the story of Xyience, a private company Pike founded and once managed as CEO. Xyience makes and distributes nutrient supplements, but is best known as the maker and distributor of the energy drink Xenergy, a key sponsor of the Ultimate Fighting Championship, a popular televised series of mixed martial arts contests.
Criminal charges have yet to be filed in the Xyience case. Still, it has attracted notoriety, partly because of its ties to UFC owners Frank and Lorenzo Fertitta, whose family founded Station Casinos.
Former Xyience director Michael Clark, owner of MJC Construction, has no interest in watching bloody UFC fights, but he was an early believer in Xyience and the company's energy drink.
Clark was also impressed by the founding CEO.
"Russell and I are friends," he said. "Russell was a very intelligent man, very smart. He was probably the driving force behind Xyience."
Yet, Clark also said Pike bears some blame for Xyience's downfall.
The company, for instance, showed little financial discipline, said Clark, who also said he served as a former, but unsalaried, president of Xyience.
"There weren't good checks and balances put in place," he said, citing the year that Xyience spent $50 million on marketing as an example.
Operations of the company, founded in 2004, began to come under fire. Some of Xyience's 300 shareholders sued the company in December.
The lawsuit claims that shareholders were denied any voice in the company's operations.
"We really never had a board meeting until the end, until the very end," Clark said. That board meeting was called in January 2007 and ended with Clark and other dissidents leaving the board at the request of Xyience.
The company also came under fire from California officials toward the end of 2007.
The California Department of Corporations said Pike illegally sold 1.5 million shares of the private company and raised $2.1 million from California residents.
The corporations department in September filed a desist-and-refrain order against Pike, ordering him to stop selling Xyience shares in the state.
The California department's order listed a series of misdeeds:
• In a 2006 private placement document, Xyience advised investors that "management does not believe there are any material (lawsuits) to be concerned with."
Yet in June 2006, Xyience shareholder GIG Enterprises sued, claiming Pike, the Pike Family Trust and Xyience engaged in civil racketeering and broke contracts. GIG asked that a receiver be named for Xyience.
• A 2005 investment document said Pike was a successful entrepreneur who founded Advanced Cart Technology. But Advanced Cart filed for bankruptcy in the late 1990s. The company was discharged from bankruptcy in 1998.
• Xyience and Pike failed to disclose that The Mirage sued Pike for writing $300,000 in checks over two days from an account with insufficient money. The Mirage won a default $300,000 judgment plus interest.
• The documents didn't reveal that Advanced Cart stockholders in 1997 sued Pike, alleging that Pike made false statements to persuade them to invest in the company. Pike signed a judgment agreeing to return the investors' money plus interest, according to the California department.
• Xyience didn't tell investors that PriMerit Bank in 1996 won a default judgment against Pike and Advanced Cart for not repaying a $2.4 million loan.
• The energy drink company didn't disclose that Pike was charged with grand theft and forgery in Orange County, Calif., in 1987. He later pleaded guilty and received a prison sentence.
In a phone interview, Pike said an attorney for the company failed to file registration papers with California officials and said some documents didn't include required disclosures.
Other details about the Las Vegas-based company's rise and fall have emerged from bankruptcy court documents filed by the company's current president, Omer Sattar.
Xyience started with $109,000 sales in 2004 and drove sales to $20.4 million by 2006.
But the company always was trying to find more money to expand and exploit the national energy drink markets.
Xyience got a boost in May 2006 when it received a $21 million equity investment from the Brush Monroe Fund, a private equity group. Then, Brush Monroe bought $10 million in convertible debt from Xyience.
Pike raised more money from private placements, according to Sattar.
In late 2006, Xyience retained ARC Investments to help it raise money, which resulted in a $5 million convertible loan from Darlis Investments.
Pike resigned shortly afterward, but by then problems were mounting at Xyience, which owed $25 million to trade creditors and $18 million to lenders. The company also had boosted its staff to 88 workers.
The company needed $8.5 million in sales monthly to break even, according to Sattar.
After February 2007, a receiver appointed by the Securities and Exchange Commission took over ARC assets and sold AA Capital's investment in Xyience to Key Management of Tortola in the British Virgin Islands.
Patrick Brauckmann and Adam Roseman owned Key Management, according to a lawsuit filed by Xyience shareholders.
Restaurateur Mike Underhill became CEO and Jan Hall became president and chief operating officer.
The new executives planned a $29 million marketing program to roll out Xenergy nationally. The senior officers, however, were unable to raise money from investment banks and a private equity fund, and the two executives resigned in May.
Adam Frank and Kirk Sanford were then named to lead the company. Frank was named interim general manager, and Sanford was designated a special adviser, according to Sattar.
Sanford also was CEO of Global Cash Access Holdings, a Las Vegas company that has had business relations with Station Casinos. In February 2006, Global Cash announced that it signed agreements to install automated teller machines in 13 Station Casino resorts.
Xyience's links to the Fertittas go back to Gorman Bishop High School, where the Fertitta brothers and Pike's wife, Jennifer, were students, Clark said.
In October, Sanford retired as CEO of Global Cash Access Holdings as the company investigated claims of improper activities. Global Cash issued a statement in December saying an investigation uncovered no evidence of fraud or misconduct.
Also in October, the Fertittas' company Zyen loaned Xyience $12 million. Sattar said Xyience managers and 60 percent of its shareholders approved the $12 million deal.
The shareholders' lawsuit in December claimed the $12 million was used to pay a debt that Xyience owed the UFC and to pay $500,000 that Xyience owed Frank and Sanford.
Xyience tried to negotiate additional financing from a group of shareholders, but the negotiations failed because of intimidation and threats from Pike and others, according to Sattar.
In his filing, Sattar said dissident shareholders in December barged into Chief Financial Officer Michael Levy's office, demanded cash and made a death threat.
Pike called Sattar's claims "totally false" and said he hasn't been to Xyience's offices since the company moved to its current location at 14572 W. Hacienda Ave. Nor has he communicated with Xyience recently, he said. "They said I was sending my crew (to Xyience). I don't have a crew," Pike said.
The company's troubles came to a head in early January when Pike and others filed for an involuntary bankruptcy judgment against Xyience. That action was dismissed when Xyience filed a voluntary Chapter 11 bankruptcy petition later in the month, listing Xyience's liabilities at $42.3 million with $5.3 million in assets.
Xyience continues to operate thanks to a $2.6 million loan from the Fertittas. The company also has found a "stalking horse" bidder, Manchester Consolidated Corp., which is affiliated with Manchester Capital, a merchant banker and investor in small growth companies.
Manchester Consolidated will pay $15 million for Xyience if no other bidders top that price.
Clark is pessimistic about recovering the $800,000 in unsecured loans he made to Xyience or getting anything for the 7 million shares in Xyience shares he owns.
That once represented about one-third of the outstanding shares of the private company, Clark said.
Yet, the company has repeatedly issued new shares, and Clark estimates that his shares represent only a 5 percent to 7 percent stake in Xyience today — but that may not matter.
Greg Garman, attorney for Zyen, the Fertitta company that made loans to Xyience, has predicted nothing will be left for shareholders when the company emerges from bankruptcy.
Bankruptcy attorneys also question whether much will be left for unsecured creditors.
Xyience started collapsing about the time Clark saw the value of his real estate investments shrink. He struggles to make money from commercial construction today but sheds no tears over losses at Xyience.
"We're grown men," Clark said. "We take a risk in business.
This story first appeared in the Business Press. John G. Edwards writes for the Business Press' sister publication, the Las Vegas Review-Journal. He can be reached at jedwards@reviewjournal.com or 383-0420.