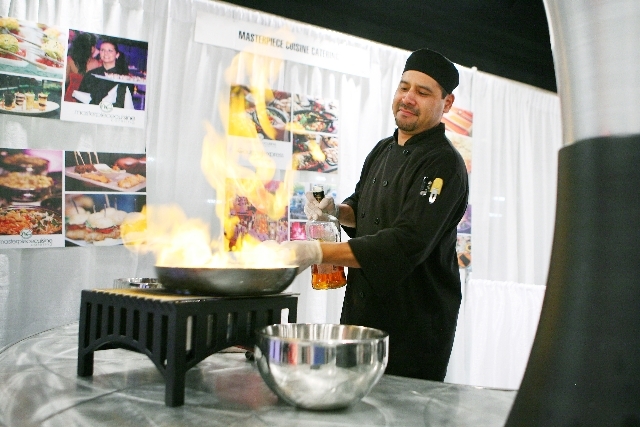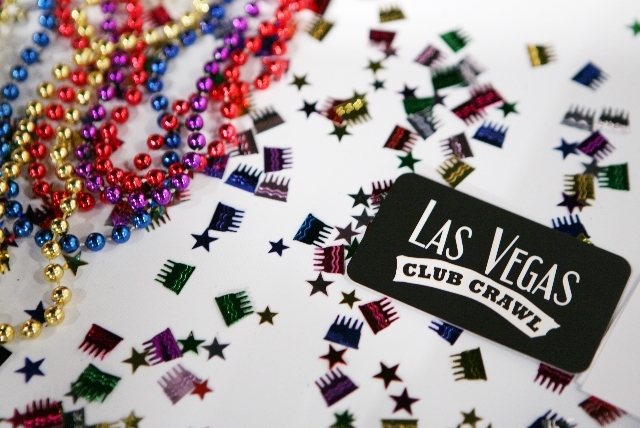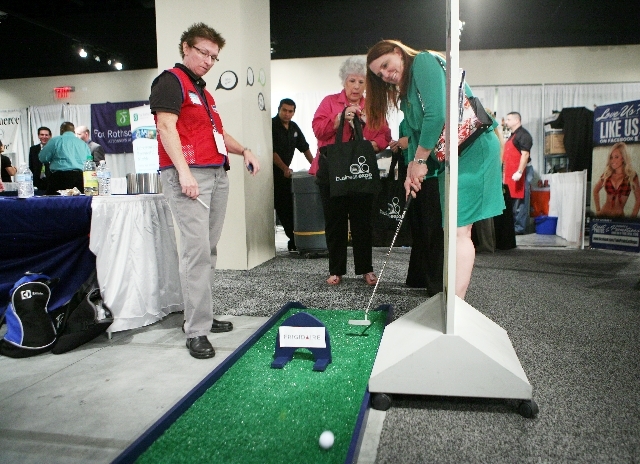 Food in one hand, business cards in the other.
Restaurants and catering companies drew the largest crowds of chatty mouths and hungry stomachs at Wednesday's Business Expo 2013, hosted by the Las Vegas Metro Chamber of Commerce.
Chefs of Masterpiece Cuisine Catering showcased lobster macaroni and cheese garnished with fresh basil, and glazed doughnuts flambéed with rum and brandy, served with coffee ice cream and topped with pink Hawaiian sea salt.
It was the catering company's first time exhibiting at the annual expo since joining the chamber.
Event manager Chris Lee said doing live cooking demos gave the company the perfect opportunity to stand out among the expo's 170 booths, most offering financial services, insurance packages and distribution deals.
"As long as we can get great clients, we're always going to be at these mixers to try and show off what we can do," Lee said.
Another big-buzz booth was Capriotti's Sandwich Shop, which brought in tray after tray of minisubs that easily found their way into attendees' hands.
"Food is a really easy sell," said Michael Solomon, franchise owner of eight Capriotti's locations in Las Vegas. "Usually for restaurants, the biggest obstacle is to get people inside the door and try your food. Here, everyone will try it."
First-time exhibitor Las Vegas Fruits and Nuts, home of mascot "Lucky P. Nutt," decided to set up a booth at the expo in hopes of getting feet through the doors of their new location.
"Every business needs marketing," said manager Donna Cutler, standing by a table filled with bite-sized cubes of plain, raspberry and peanut butter chocolate fudge. "This is how you get the word out."
Though food took center stage, Cara Roberts Clarke of the Metro Chamber said the business expo wasn't just about titillating taste buds.
"It's really about members showing off their business to the community," Clarke said. "The expo caters to a business-to-business experience."
More than 3,800 tickets were distributed, nearly doubling the number of tickets sold last year.
Clarke attributed the increased number of exhibitors and attendees to growing confidence in the economy.
Contact reporter Melissah Yang at myang@reviewjournal.com or 702-383-0491. Follow @MelissahYang on Twitter.