Las Vegas home values have more than doubled since 2011
January 25, 2018 - 5:29 pm
Updated January 25, 2018 - 11:29 pm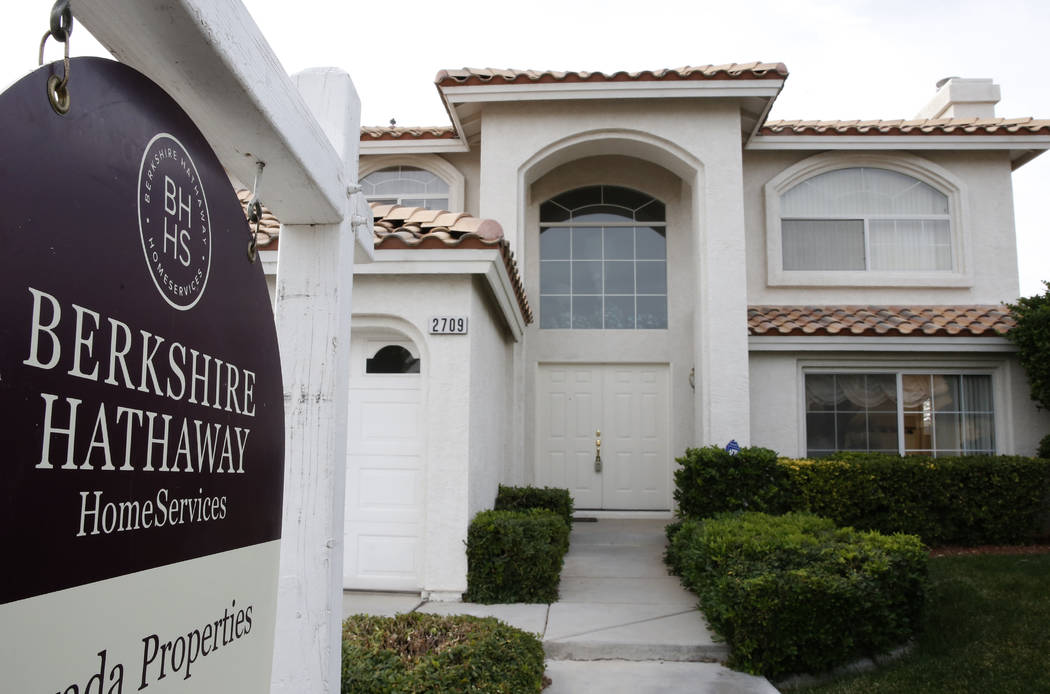 Las Vegas home values have more than doubled since hitting bottom, but they still have a longer climb back to the top than in other cities, a new report shows.
The estimated median home value in the Las Vegas area is $246,700. That's more than double the market's low point, $115,700 in fall 2011, but still far below its peak of $304,800 in spring 2006, according to home-listing service Zillow.
By comparison, more than half the country's largest housing markets have regained all the value lost during the recession, the Seattle-based firm reported.
"A decade after the financial crisis, the scars of the housing bust are still with us," Zillow senior economist Aaron Terrazas said in a news release. "The gap between the metros with the strongest and weakest housing market recoveries is as wide as it has ever been."
Among the 35 metro areas listed in the report, Las Vegas posted the steepest drop in home values after the market tanked (62 percent), the biggest bounce back after hitting bottom (113.2 percent) and, currently, the widest gap from its previous peak (19 percent).
Zillow's numbers further underscore Las Vegas' real estate roller coaster of the past 15 or so years.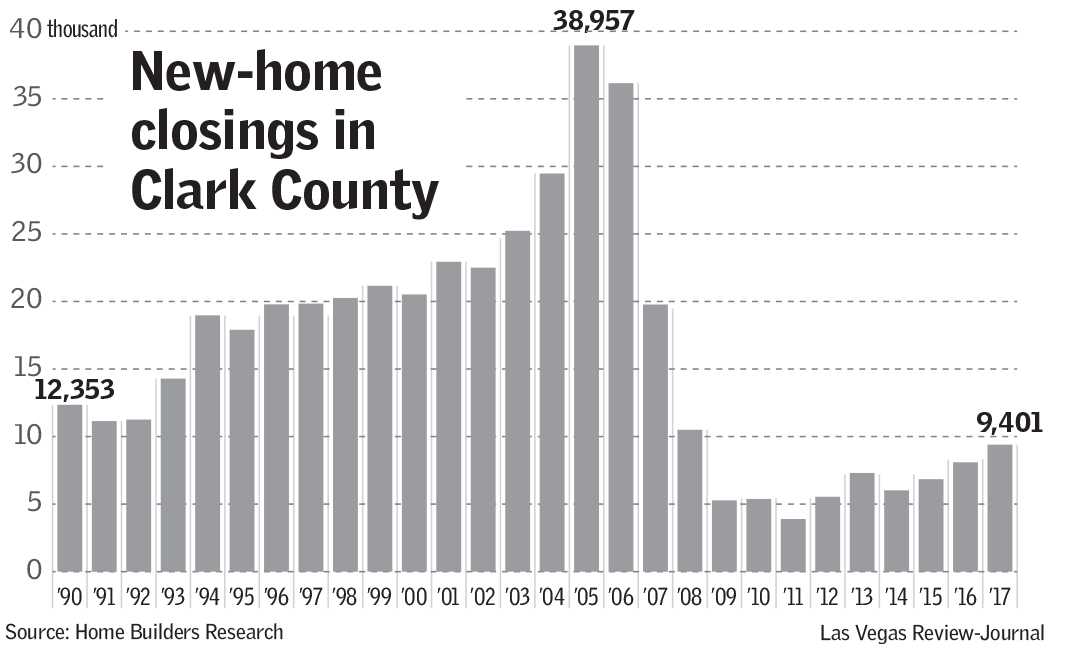 Its housing market was among the most bloated in America during the bubble years. Few cities were pummeled as hard economically after it burst, and despite having some of the fastest-rising home prices nationally today, Las Vegas' market in many ways hasn't reached pre-recession levels yet.
Overall, builders aren't selling nearly as many houses here as they used to. Prices of previously owned single-family homes, the bulk of the market, remain well below their peak, and lenders aren't doling out nearly as many mortgages as they did in the mid-2000s.
Perhaps the only segment of Southern Nevada's housing market that's setting record highs again is new-home prices.
Builders' monthly median sales price hit record levels several times last year, including in December, at $371,782, according to Home Builders Research.
Contact Eli Segall at esegall@reviewjournal.com or 702-383-0342. Follow @eli_segall on Twitter.