Las Vegas Chamber of Commerce hopes to offer members health insurance
Updated June 21, 2018 - 12:10 am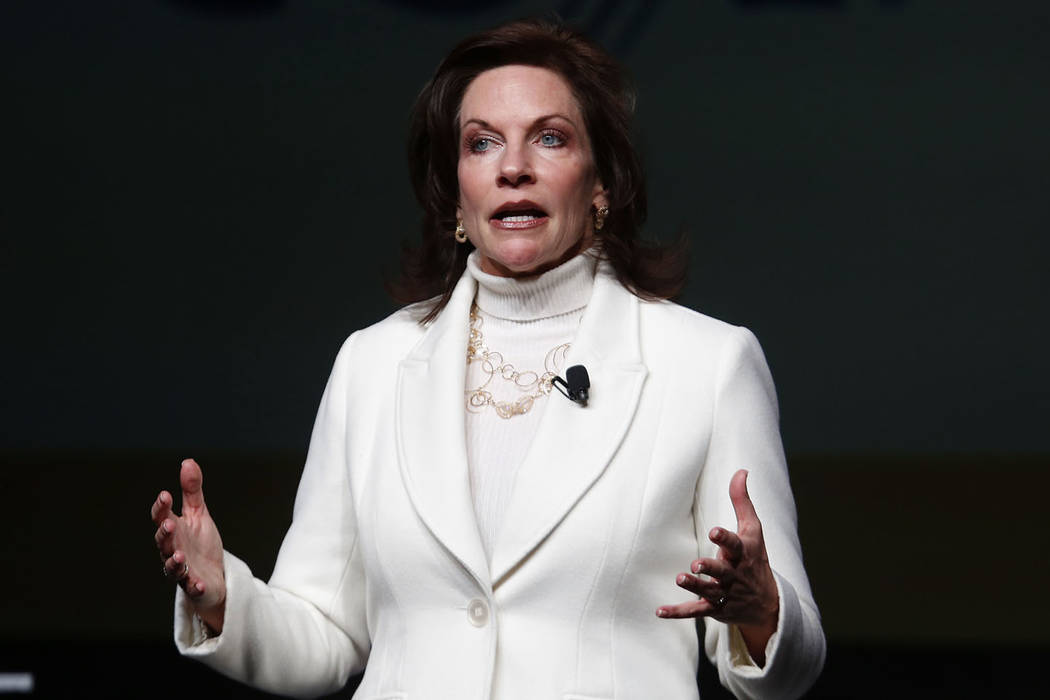 The Las Vegas Metro Chamber of Commerce would like to get back into the health insurance business.
Such a move became more likely Tuesday when the Trump administration announced a rule that would let small businesses or associated groups band together to purchase what are known as association health plans. The U.S. Department of Labor said the move will enable groups that share a commonality — such as an industry or geographic location — to obtain more affordable coverage.
The change has come under criticism by some insurance experts because it doesn't mandate that plans cover essential health benefits established under the Affordable Care Act, including maternal health, mental health, emergency care and prescription drug benefits.
Still, the chamber, which represents about 3,000 local businesses, released a statement Tuesday saying it would like to re-establish an association health plan for its members, something it offered for 30 years before the ACA was enacted.
"It was one of the most valued benefits of chamber membership," CEO Mary Beth Sewald said of the plan that was offered through Health Plan of Nevada and covered around 20,000 people. "We were able to get a robust health plan package at an affordable cost."
Association health plans became largely irrelevant under the ACA's community rating restriction, which took effect in January 2014 and mandated that insurance companies cover 10 essential health benefits and charge people the same premiums regardless of health status, medical history and sex.
Low cost, limited benefits
While the new rule doesn't allow rate adjustments based on health status or pre-existing conditions, it does let plans judge consumers on other factors. That means such plans will likely offer limited benefits to keep costs low, said Glenn Shippey, an actuarial analyst with the Nevada Division of Insurance.
"I think there was some hope amongst some of the insurance industry members and insurance brokers that this final rule would let carriers rate on health status to offer lower price points to healthy (employees), but this rule doesn't allow that," Shippey said. "We have to wait and see if carriers can come up with something for employers that's a better deal than what's currently available to them."
If the insurers do enter the market, Shippey and Heather Korbulic, executive director of Nevada's Silver State Health Insurance Exchange, say they're concerned consumers who buy into the plans will not realize what isn't covered.
"Frankly, a lot of people don't read their policies, so we'd be concered that people wouldn't understand there would be gaps in their coverage, potentially," Shippey said.
The so-called skinny plans are good for the healthy and young, who generally only use insurance in a health crisis. And they will likely be cheaper, with premiums for plans with more benefits available through the state's small group offerings expected to rise.
Will insurers test market?
It's still unclear if Nevada's insurers will test the revived association health plan market. So far, the Division of Insurance hasn't heard from interested providers, though the rule was changed only a couple of days ago.
And Shippey is not sure if insurers could offer cheaper plans than those already available through small group offerings — plans compliant with the ACA rules that are available to employers with fewer than 50 full-time workers. Since insurers offering association health plans won't be able to raise premiums based on health status, he said, they will have to cover both the healthy and the sick, driving up the cost.
The Division of Insurance would also have say over how policies are written — meaning it could mandate transparency concerning which benefits are covered and which aren't.
But Sewald said the Metro Chamber of Commerce members are eager for coverage. Many of them, she said, haven't provided coverage for their employees since they stopped offering plans in 2014.
"I've had members actively pursue me asking, 'When can you bring this back?' " Sewald said. "I think this is going to have an extraordinary impact."
Contact Jessie Bekker at jbekker@reviewjournal.com or 702-380-4563. Follow @jessiebekks on Twitter.