Life is Beautiful draws huge crowds, but runs in red ink
January 24, 2016 - 12:30 pm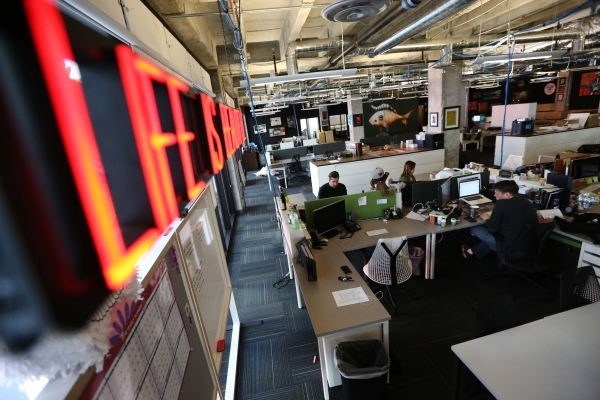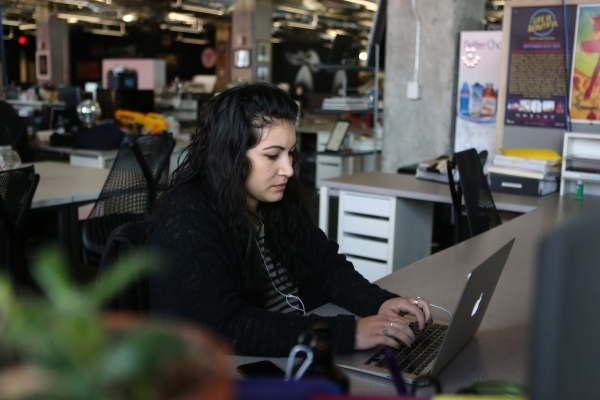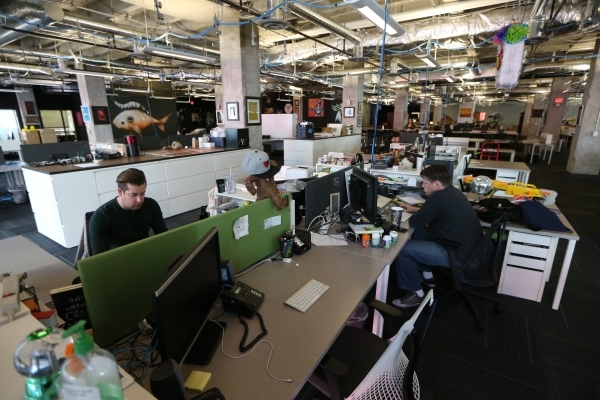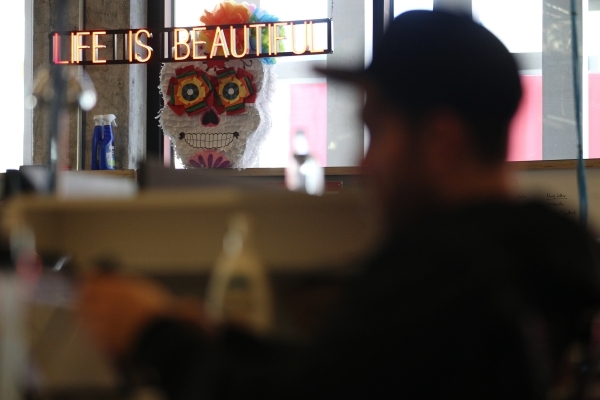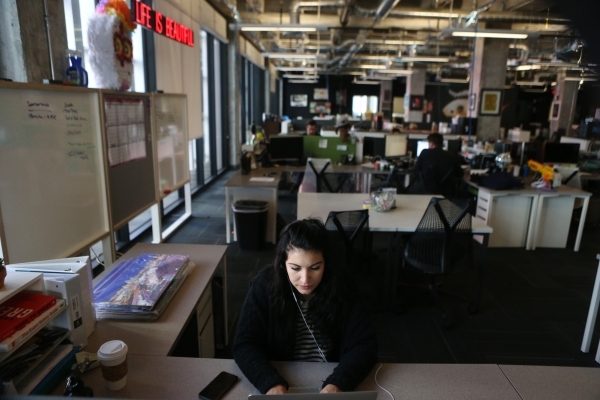 Life Is Beautiful has piled up more than $10 million in financial losses during its first three years, but the chief executive of the annual downtown Las Vegas music festival has a different take on the red ink.
"We are looking at it as an investment and not as a loss," said Justin Weniger, Life Is Beautiful's chief executive. "It's a substantial investment."
As LIB's top official, Weniger is charged with improving a bottom line by building on last year's attendance of 104,000, generating more revenues from sources such as sponsorships and fine-tuning expenses that can easily soar for everything from band/talent fees to security costs.
It's no easy job to turn a profit putting on music festivals that feature big-time acts such as the Foo Fighters and Stevie Wonder and require millions of dollars for stages, lighting, sound systems and marketing. And this festival closes 16 square blocks in downtown Las Vegas,
Industry consultants say it takes at least three years to at least break even.
"The history of festival production has shown it takes from three to five years, sometimes longer, for festivals to break even or generate a profit," said Kim Owens, a music festival consultant, who is the owner of Kaffeine Buzz, an entertainment and music website.
"Insomniac, for example, lost $3 million dollars the first year of Electronic Daisy Carnival (EDC) in Las Vegas," Owens said. "One of the biggest budget breakers and challenges for festival producers has been the rising trajectory of performer booking fees, each one ranging from $500K to over $1 million. … Festivals are increasingly reliant on brand sponsorships to ensure those growing operational costs are covered and the festival can live to see another year."
Weniger is co-founder and co-owner of downtown-based, 170-employee Wendoh Media, which bought a 50 percent stake in Life Is Beautiful a year ago and owns Vegas Seven weekly magazine.
Weniger owns Wendoh Media with business partner Ryan Doherty. Life Is Beautiful founder Rehan Choudhry launched the festival in the Fremont East District area of downtown Las Vegas in 2013. Choudhry declined to comment about LIB finances, referring questions to Weniger.
Bullish on future
Weniger said he is bullish on the festival's financial health because the seven-figure annual losses are decreasing each year, while attendance and branded logo merchandise sales are increasing at the three-day music event set for September. Life Is Beautiful also includes art, culinary and learning programming.
Increasing attendance is essential because bigger numbers will allow Life Is Beautiful to beef up sponsorship revenues, Weniger said.
"It's a planned investment. We didn't plan on coming out of the gate and making money," said Weniger, a former University of Nevada, Las Vegas football player who moved Wendoh's offices to downtown in May.
"We knew it would be a long haul," he said. "We felt it hit a tipping point."
Los Angeles-based music festival consultant Russell Ward said festival owners have to overinvest the first few years to create memorable experiences so that fans will return in future years.
"There's no muscle memory in the first years, or nostalgia, so you have to overspend to capture their fancy," said Ward, owner of The Confluence consulting company and LIB attendee the past two years.
Derek Stevens, owner of The D Las Vegas, said he's a big supporter of Life Is Beautiful. But he noted he was surprised by the amount of the losses, which are more than $10 million but less than $18 million.
"I was not aware of that," Stevens said of LIB's three-year losses.
"It's a larger number than what I would guess. What Life Is Beautiful has done for downtown has been very positive. They have created a destination event out of the ground, and the energy and passion it takes to pull it off is spectacular," he said.
"But they have to make money to be sustainable and you have to get to a point of having a sustainable business model, and I support then getting to that point," Stevens said.
In 2014, Life Is Beautiful attracted 24,075 out-of-town visitors with total attendance of 87,200. The direct spending for the out-of-towners was $13.9 million, according to the Las Vegas Convention and Visitors Authority.
The 2015 economic spending numbers will be released soon.
Booking and budgeting
A Life Is Beautiful staff of about 20 works out of Wendoh Media's second-floor office at 302 Carson St., across from The D Las Vegas. Workers are booking bands while a 2016 budget is being fashioned. Festival staff used to work in more modest quarters in the Emergency Arts building on Fremont Street before Wendoh bought its stake in the festival.
The costliest line item will be band and talent costs, Weniger said. Life Is Beautiful is private, and its finances are not public. Wendoh Media says it owns a 50 percent stake in Life Is Beautiful. Insomniac founder and CEO Pasquale Rotella and Downtown Project, which is financed by Zappos CEO Tony Hsieh, also are investors.
Consultant Ward said Downtown Project and Hsieh might be looking at LIB's financial losses as a marketing investment to attract 100,000 people to a downtown section of Las Vegas that they are redeveloping.
"It could be a loss leader to bring about revitalized culture to an area they are heavily vested," Ward said.
Besides Hsieh, Downtown Project and Rotella, it's hard to know whether there are other investors and partners besides Wendoh.
When asked whether Downtown Project and Rotella make up the other 50 percent share of LIB, Wendoh's Weniger wrote in an email, "The structure and partnership is complex and I'm not really prepared to comment or go into details on it at this time. As you can imagine equity structure can be subject to investments and capital requirements."
State records reveal little about Life Is Beautiful's owners, officers or finances.
Life Is Beautiful is filed in Nevada as a limited-liability company, which allows LIB to keep its owners and managers secret.
Nevada secretary of state records show that in the box for "Managed By," it says, "Managers." The business entity, filed Sept. 26, 2012, has a registered agent of DT Resident Agent LLC and address of 261 Las Vegas Blvd North, Suite 110. That's right across from the Zappos headquarters, where Hsieh is CEO and is recognized with helping finance LIB's launch.
Life Is Beautiful's officers are listed as "Downtown Las Vegas Management LLC."
Downtown Project is waiting to see the festival's 2016 budget, said Fred Mossler, who manages the Life Is Beautiful investment and business relationship for Downtown Project.
Hsieh launched Downtown Project with $350 million to redevelop the Fremont Street corridor, which includes building Container Park and investing in businesses such as the music festival.
"The festival is a big investment, and we need to feel it has a financially viable future. There are no guarantees in any business, but we feel good about the progress the festival has been making, the leadership of Justin and the support of sponsors," said Mossler, a Zappos executive who works with Hsieh.
"We can't 100 percent commit to 2016 until we see the final budget numbers, but we are very optimistic there will be a festival in 2016," Mossler said.
Other projects not faring well
Other Downtown Project investments have also not done financially well, from ambitious enterprises such as car-sharing Shift to small downtown businesses such O Face Doughnuts, which recently closed. Even its signature project, Container Park, is losing money.
The inaugural Life Is Beautiful festival was a two-day event drawing about 60,000 people in 2013 before it was expanded to three days in 2014, when it drew 87,200. Weniger said LIB attendance hit 104,000 in 2015.
Life Is Beautiful's festival in 2015 was the first year it benefited from Rotella's industry resources. The creator of EDC, the giant electronic music event held annually in Las Vegas, used his data to attract more young fans to Life Is Beautiful in September.
Weniger's Wendoh also owns Corner Bar Management, which used to run Downtown Project's Bunkhouse Saloon and manages the Commonwealth and Park on Fremont bars in downtown. After Downtown Project renovated the Bunkhouse, the bar and music venue lost money and closed for a period this year before reopening under new management.
— Contact reporter Alan Snel at asnel@reviewjournal.com Find him on Twitter: @BicyclelManSnel