Life Time to host outdoor workouts
Updated August 12, 2020 - 5:37 pm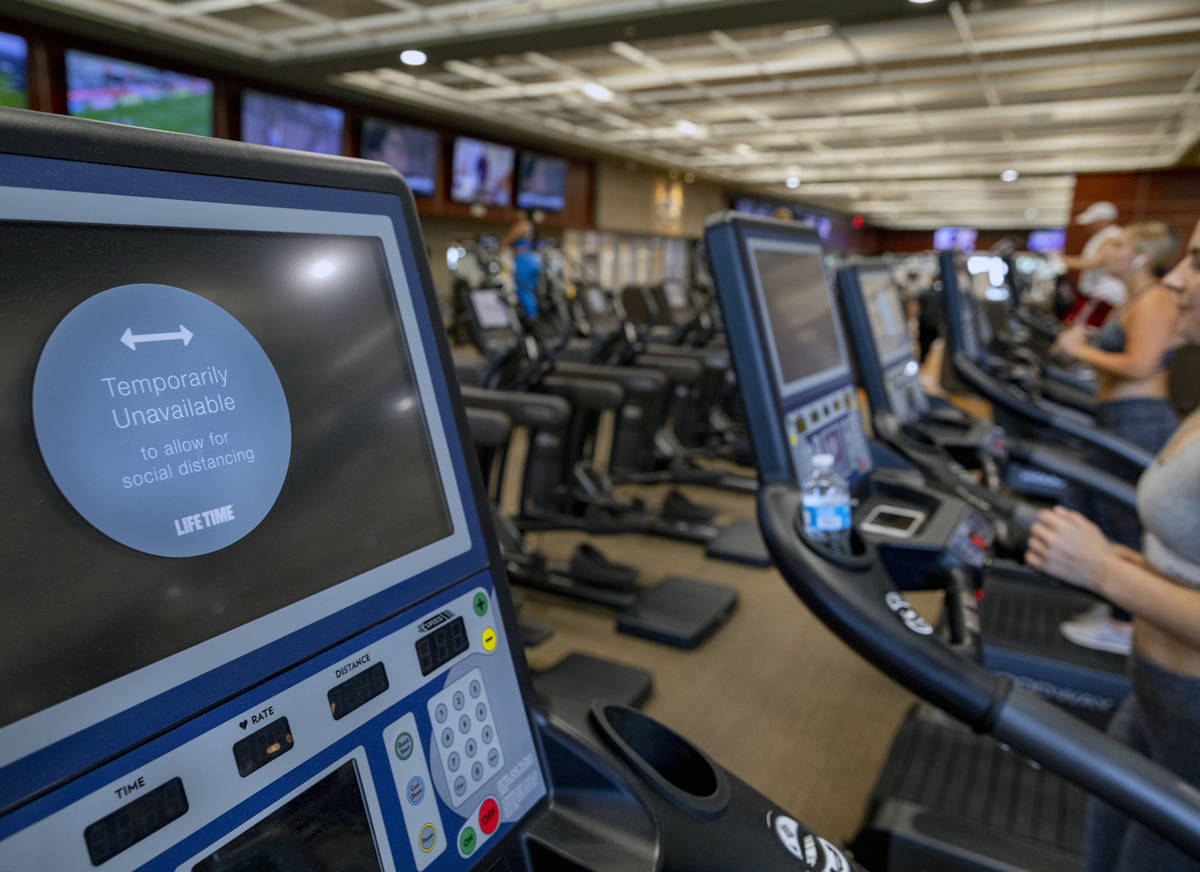 Gym operator Life Time announced Wednesday it will begin hosting outdoor workouts at two of its Las Vegas Valley locations.
"While many gyms and health clubs across the state and country remain fully or partially closed, Life Time has creative solutions to keep doors open and members safe and healthy," a spokeswoman said in a release.
Members at Life Time Summerlin and Life Time Green Valley will have a hybrid model, allowing for outdoor workout spaces with training equipment and several group classes throughout the day, according to the company.
Life Time said it is creating outdoor workout experiences for members "in an effort to align with local government regulations and/or consumer preferences," but a spokesman declined to provide more comment.
Gyms and fitness clubs were allowed to reopen May 29 with safety and sanitation protocols under Gov. Steve Sisolak's Phase Two directives. Group fitness classes will be required to allow for 6 feet of social distancing under the directives.
A spokeswoman for 24 Hour Fitness said it is piloting small outdoor workouts at several of its locations in Southern California because those "are the only option available" under government mandates, but it has no such plans at its Las Vegas gyms. Planet Fitness also said it has no outdoor plans.
Representatives for EoS Fitness and Las Vegas Athletic Club did not respond to a request for comment asking if they are considering doing the same.
Life Time said that since mid-May, 125 of its clubs have partially reopened across 24 states. As of mid-July, Life Time recorded more than 7.4 million visits at its locations.
Contact Jonathan Ng at jng@reviewjournal.com. Follow @ByJonathanNg on Twitter.