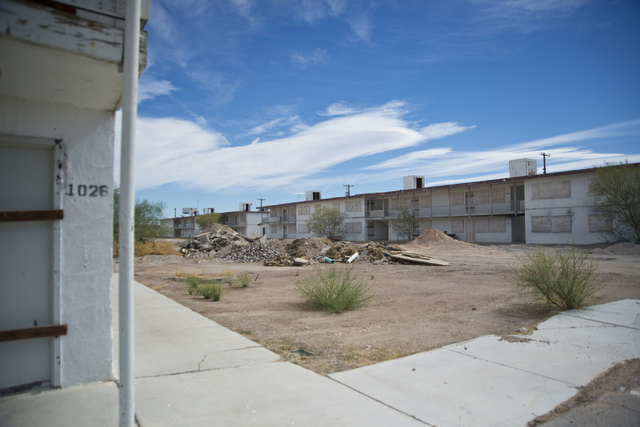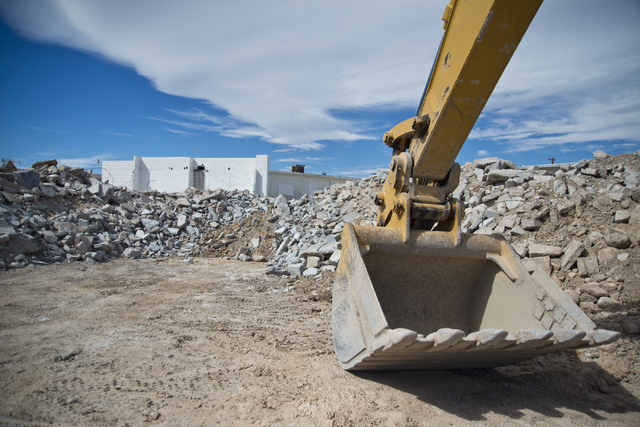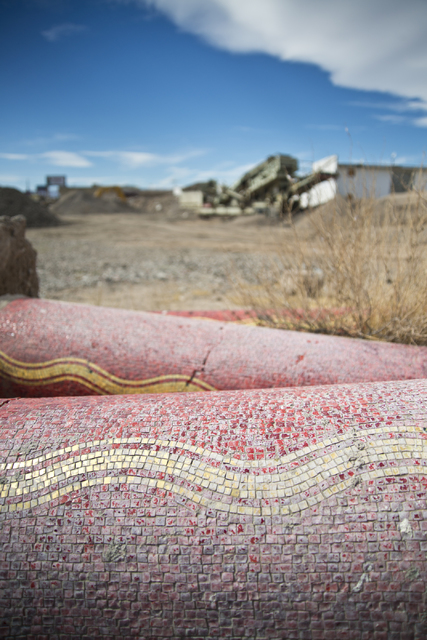 A London-based developer said Friday he is prepared to develop the Moulin Rouge and redevelop "as many" of the 470 acres that make up the historic Westside site "as possible."
Paul Taliaferro, CEO of London-based Psi-Key Entertainment, said as an African-American he finds the story of the Moulin Rouge compelling and is looking to "uplift" the Westside community.
"The overall cost of the development itself, which includes several different pieces, is about $1.9 billion for this initial flagship component," Taliaferro said.
He said plans call for developing a hotel resort for the Moulin Rouge along with a convention center. He also envisions a film and television studio for a new 3-D international game show, a hall of fame arena and a museum that would be comprised of the rebuilt and rejuvenated facade and sign.
"We're thinking of maybe even being able to possibly include the old tower as well," he said.
The 15.5 acres that make up the Moulin Rouge site include property at 840 W. Bonanza Road, 920 W. Bonanza Road and 1001 W. McWilliams Ave., along with 59 condominium units in the Desert Cactus condominium complex between Martin Luther King Boulevard and H Street.
No developer has been able to successfully redevelop these 15.5 acres since the Moulin Rouge, which was the first racially integrated casino in Las Vegas, shut down in November 1955 after a successful six-month run.
The most recent redevelopment attempt was earlier this summer by Boris London, who was managing member of Moulin Rouge Holdings LLC.
"Money and financing is everything in real estate," London said. "If they (Psi-Key) have resources, this can be absolutely beautiful — the best thing that can happen to Vegas and especially in this area."
Judging by the the company's initial $1.9 billion just going toward the Moulin Rouge site, London said the project is in good hands.
"It comes down to resources. If they have the resources to withstand the market, to withstand little bumps in the road here and there, and (wait for) people getting used to this area and changing minds about this area, to change the stigma about this area, if they have staying power to withstand all of that absolutely they will be successful," London said.
Taliaferro, 47, has been involved with multiple large-scale development projects, including several resorts in the Caribbean.
The redevelopment attempt in 2004 that ultimately left the Moulin Rouge property in receivership involved about 300 investors, who still are waiting to be repaid after a successful closing sale of the property.
Taliaferro said this project involves a "relatively small tight-knit group of investors … well under 300."
The Moulin Rouge resort would be accompanied by a transportation system that would bring guests from the airport, through the Strip, past the Downtown area and to the Moulin Rouge. In talks with city representatives, Taliaferro said he is hoping "to gain more support on that," and said he is working with Las Vegas Mayor Carolyn Goodman and the governor's office of economic development.
"I think people have been waiting for something positive to come into this community and specifically to see see something happen with this site," he said. " We are quietly confident that things can actually evolve now and be developed in a manner that's going to be conducive to being able to make this truly a win-win situation for both the community and for ourselves."
Stephen Miller, director of the Center for Business and Economic Research at UNLV, said, "Kudos to Katherine Duncan … There have been efforts to try to build up the Moulin Rouge as a historic site and trying to link it to African-American heritage and issues. This sounds like it's fitting the bill."
But, he said, he wonders what tourism demand there is for such a site, and, as with any big project, "Let's see the money."
Psi-Key has $1 million in escrow with Fidelity National Title and is slated to pay $9 million in two years for the purchase of the property. The company has a 30-day feasibility period, and the closing of the sale is contingent on a district judge approving the sale to Psi-Key on Nov. 18.
Contact Nicole Raz at nraz@reviewjournal.com or 702-380-4512. Follow @JournalistNikki on Twitter.
RELATED
London company offers to develop Moulin Rouge site
Judge turns down sale of Moulin Rouge
Moulin Rouge site receiver files motion to sell property for $8M
Groundbreaking held for new Moulin Rouge Las Vegas