New plant factory to supply Las Vegas Strip with fresh produce
Updated July 19, 2018 - 6:20 pm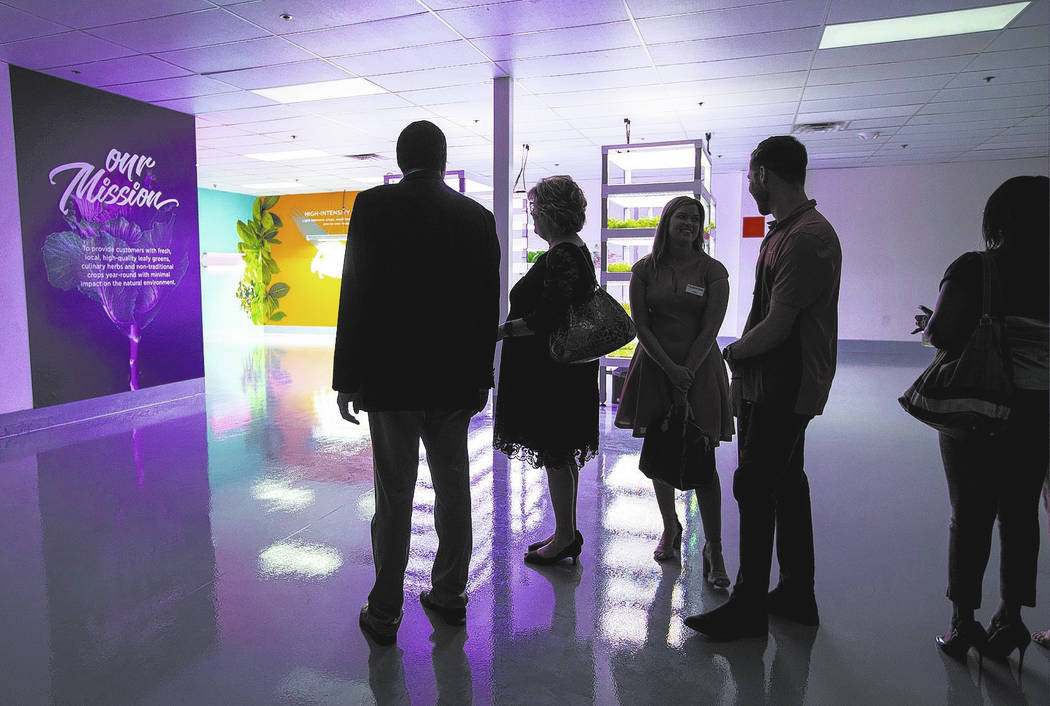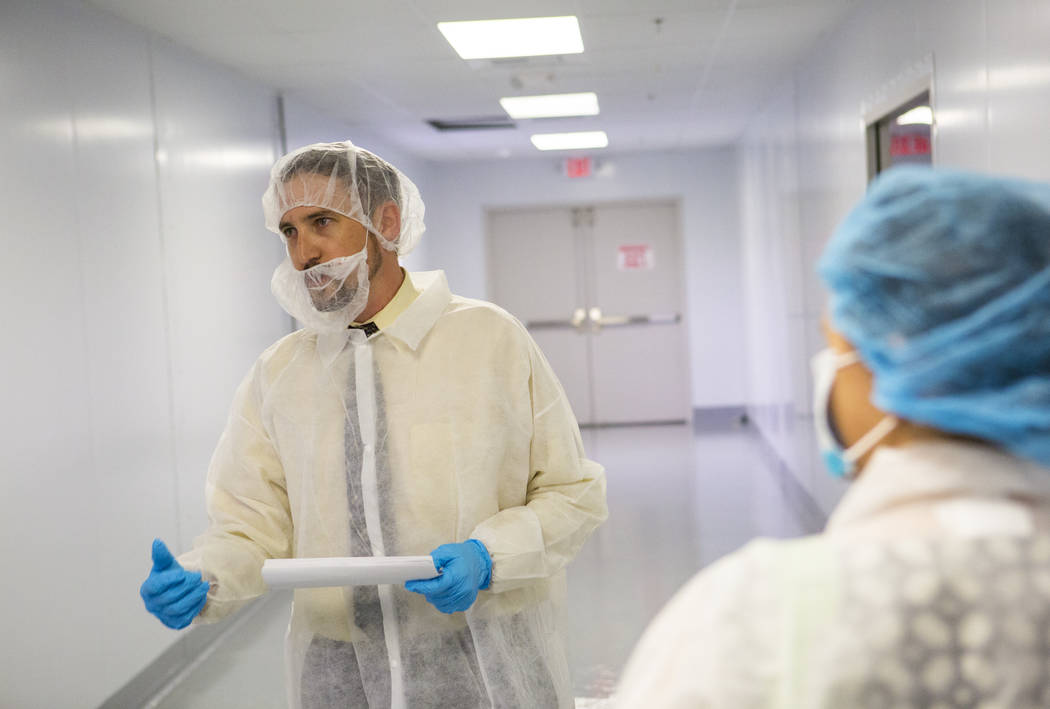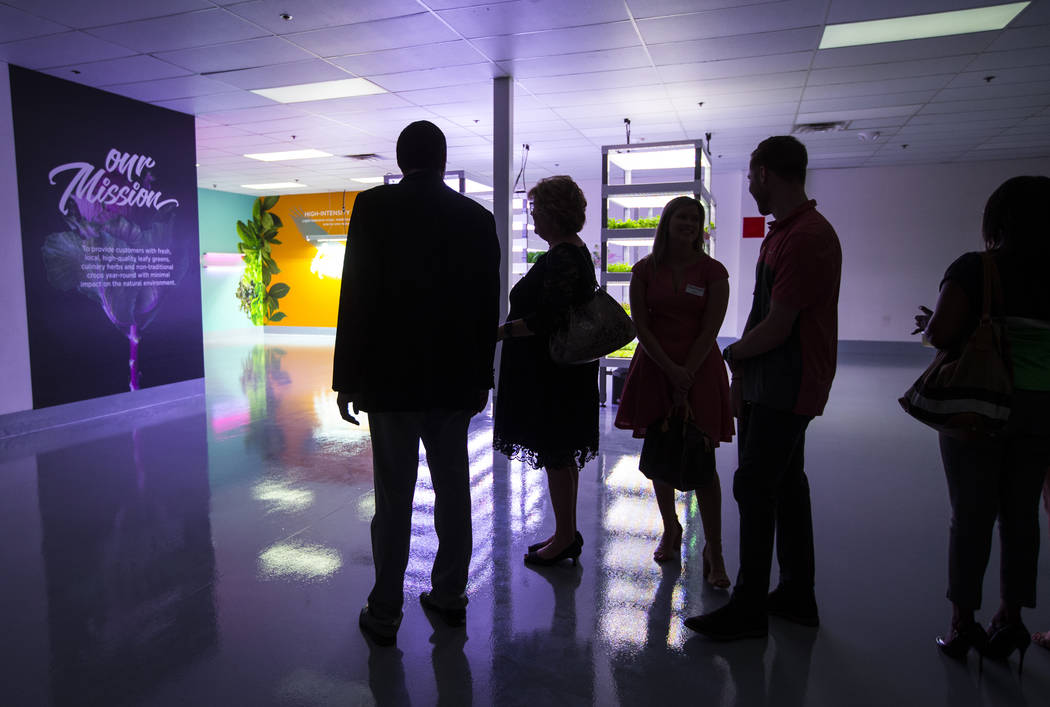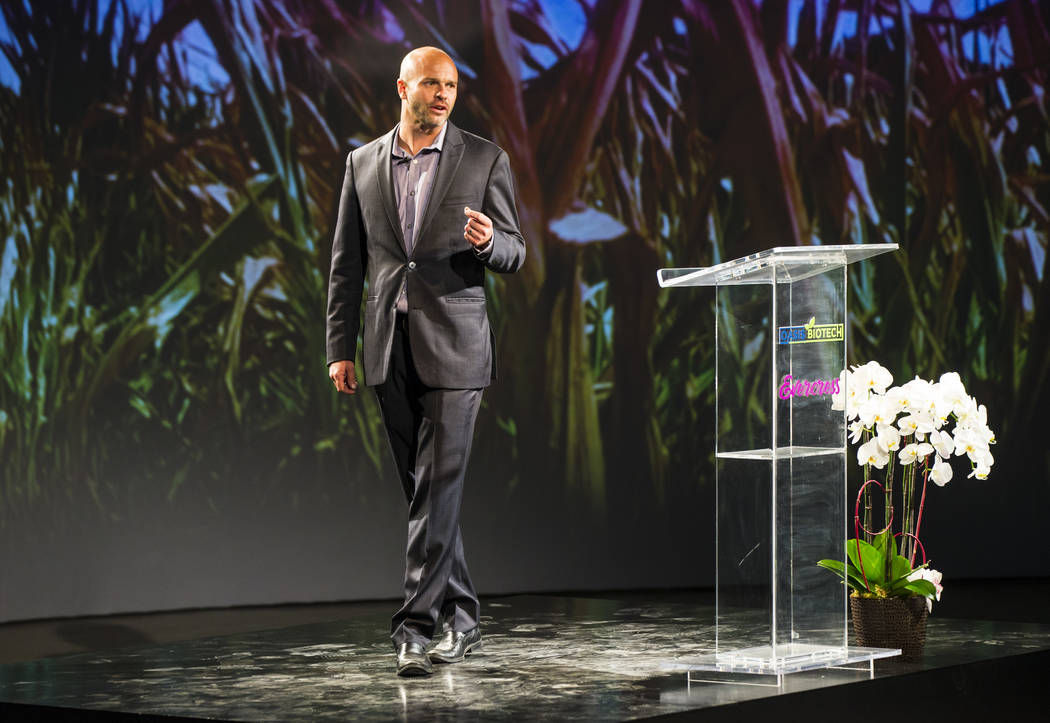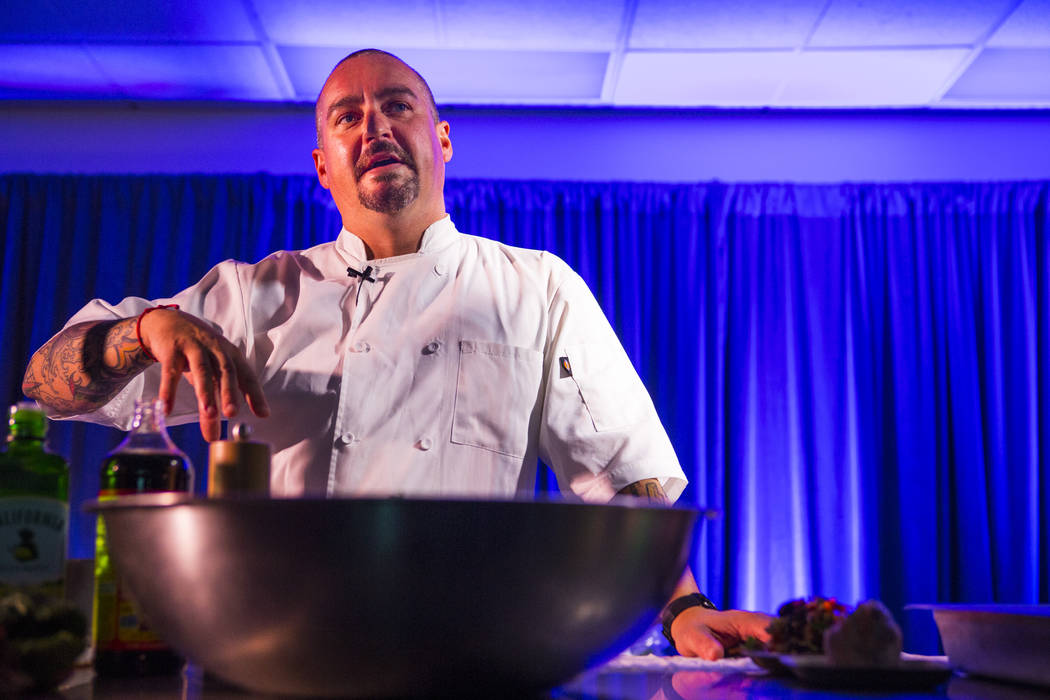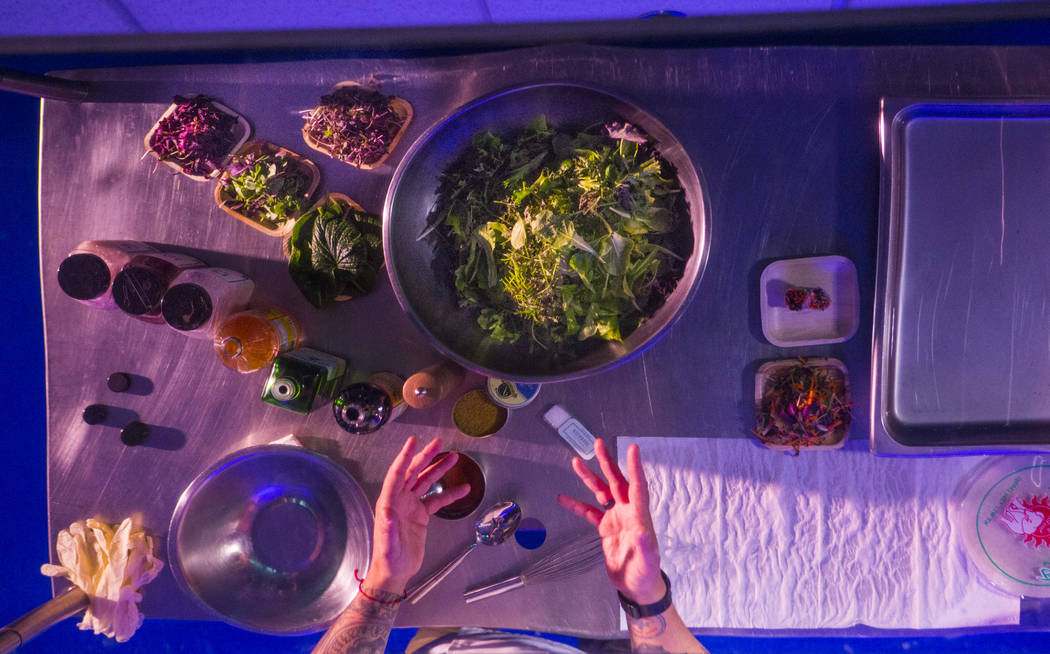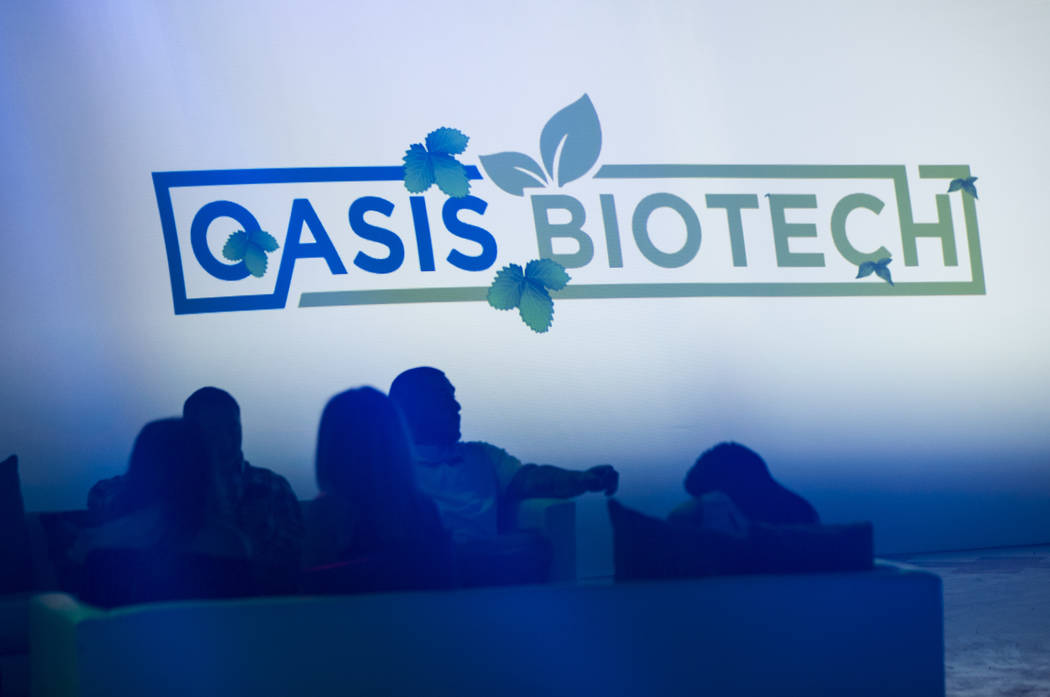 Inside the Oasis Biotech plant factory's VIP grand opening, chefs from across the valley dished out colorful plates of fresh guacamole, salads, crabcakes and cocktails, all prepared with fresh greens and herbs.
Upstairs, guests could see produce growing on stacked trays inside the 215,000-square-foot facility.
"To see this happening in the valley is really cool," said Johnny Church, corporate executive chef of gaming company Golden Entertainment, as he prepared a dish with greens picked just 20 minutes earlier.
Indoor farming is taking off "big time" in the valley, Church said. Experts say Oasis Biotech may help lead the industry's growth.
A 2014 report by the Las Vegas Sustainability Atlas found 92 percent of all food in Las Vegas is shipped by truck, and only 8 percent of food available in local grocery stores and markets is grown locally.
'New ideas'
Oasis Biotech celebrated its opening Wednesday evening. The company has hired 135 employees and has made a $30 million capital investment so far.
"I think it shows that (Nevada) is open to new ideas and economic diversification," said Zach Miles, associate vice president for economic development at UNLV. "We're continuing to build the infrastructure to attract and support these types of companies."
Agriculture is one of the key industries the Governor's Office of Economic Development's is working to develop. According to the office, agriculture in Nevada generates more than half a billion dollars of revenue annually and over $100 million every year in exports.
Oasis Biotech will sell produce grown at the indoor farm under the brand name Evercress. The produce, including leafy greens, microgreens and herbs, will be delivered to Strip restaurants and casinos using distributor Get Fresh starting Tuesday.
Industry potential
Jennifer Ott, plant industry division administrator for the Nevada Department of Agriculture, said an indoor farm this size coming into Nevada "says a lot about the industry and its potential."
"When one company is successful, it lifts everyone up," she said. The market for indoor farming companies is "definitely growing."
Miles agreed, and said the company could lead to more indoor farms starting operations in Southern Nevada.
The industry has seen some growth in recent years. According to the Nevada Department of Employment, Training and Rehabilitation, the number of private Clark County companies the state classifies as growing food "under cover" jumped from at least three in 2014 to at least 42 last year.
But even though Las Vegas is one of the major food cities in the country, it has a small number of plant factories when compared to other places like Chicago or New York, said Nicola Kerslake, founder of Reno-based indoor agriculture finance business Contain Inc.
Launch in Las Vegas
Juyoung Kang, lead bartender at the Dorsey inside The Venetian, said she hopes to use more ingredients harvested from indoor farms.
Even if transported produce is "stored in a refrigerator for a while before it gets to you, that can make a difference in flavor compared to something that comes fresh to you everyday," she said.
More restaurants using local produce means more money will be kept in the state, said Brock Leach, Oasis Biotech chief operating officer.
"We're talking about tens of millions of dollars that we're going to be able to produce out of this facility," he said.
Las Vegas' business-friendly atmosphere and extensive restaurant scene were two of its most attractive qualities when the company was scouting locations, Leach said.
"The density of high-end restaurants is one of a kind in this market," he said.
Contact Bailey Schulz at bschulz@reviewjournal.com or 702-383-0233. Follow @bailey_schulz on Twitter.
Grand opening for the public
A general admission grand opening at Oasis Biotech, 6225 Annie Oakley Drive, will offer food for purchase and tours of the facility. The event will take place from 2 to 6 p.m. inside the facilities on Saturday, July 21.