Rays rookie high-fives imaginary teammates after first HR — VIDEO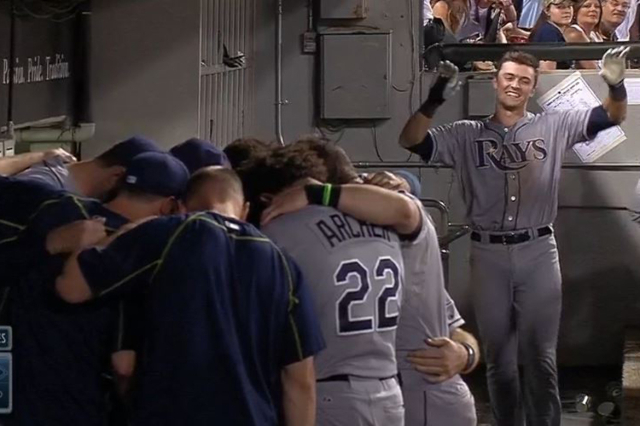 We've seen the baseball tradition of a player being given the silent treatment after hitting his first home run in the big leagues. But we haven't seen a reaction like the one displayed by Tampa Bay Rays rookie Richie Shaffer after he homered for his first hit in the majors.
Ignored by his teammates who were huddled in the dugout after his blast, Shaffer laughed it off and started high-fiving and hugging his imaginary teammates. He eventually joined the huddle, where he was mobbed by his actual teammates.
We're guessing Shaffer might've had some imaginary friends as a kid.
Check out the video below.