Small-business employment in Nevada reaches record high
October 5, 2016 - 3:00 pm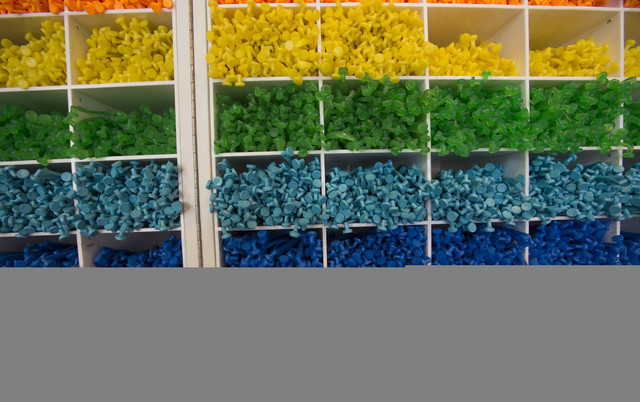 A colorful pair of rubber flip flops is partly to thank for what's shaping up to be a record-setting year for small-business employment.
Hawaii-based company Flip Flop Workshop has opened two locations at the Fashion Show mall over the last year. The company, which has been described by some customers as "Build-A-Bear Workshop" for flip flops, hired 10 employees to open the locations.
In the first quarter of 2016, small-business employment in Nevada reached an all-time high, according to the Nevada Department of Employment, Training, and Rehabilitation.
In Nevada, companies with fewer than 100 employees added 13,600 jobs year-over-year in the first quarter of 2016, according to the employment department.
In the fourth quarter of 2015, employment in small businesses fell by 6,300 due to the usual slowdown following the holiday season, the employment department reported.
Bill Anderson, chief economist for the employment department said small-business employment has been steadily increasing for the last several years.
"This is really just a continuation of recent trends," said Anderson.
Employees in small businesses totaled 591,000 as of the first three months of this year. That compares with the previous first quarter peak of 577,000 a year ago.
Prior to the recession, employment in small businesses peaked at just over 585,000 in the fourth quarter of 2007. Amid the economic downturn, small-business employment fell to 510,000, according to the employment department.
"Going forward we certainly think employment is going to continue increasing," said Anderson.
Without regard to business size, Anderson said, overall employment is on pace to keep growing and add approximately 30,000 to 35,000 new jobs a year.
Shaunna Fisk, regional manager with Flip Flop Workshop, said the store has plans to expand to another location in Las Vegas, which would create another five positions.
The company expanded to Southern Nevada after a strong opening at a Hawaii mall owned by the Fashion Show Mall's parent company General Growth Properties, Fisk said.
Fisk said the customizable flip flop store is popular among birthday and bachelorette party planners.
The company was founded in 2011 and has about 25 employees total, according to Fisk.
"(It's a) very small business but we have great plans to expand not only nationally — in California, Texas, Florida and New York — but also internationally," said Fisk.
Contact Alexander S. Corey at acorey@reviewjournal.com or 702-383-0270. Find @acoreynews on Twitter.