Tucked under the mountains on the skyline of Amargosa Valley is an uncommon sight in the southwest: sprawling acres of green grass full of spotted cows.
The organic cows at Ponderosa Dairies roam on the irrigated fields freely, munching on almond husks, scrap fruit and vegetables from Las Vegas casino buffets and triticale — a wheat-rye hybrid grown on the land — throughout the day.
Nearby, conventional milk cows wander their large pens and sit under shaded spots to hide from the desert sun.
Twice daily, the cows are taken to one of three milking houses where they each produce about 85 pounds of raw milk from both sessions. Their conventional, organic and A2 milk can fill a tanker truck in an hour and a half. It's then shipped out of the 24-hour operation, where thousands of gallons per week are sent to processing plants in North Las Vegas and California.
About 10,000 milking cows make up Ponderosa Dairies, the last remaining milk producer in Southern Nevada. But the frequent dairy source for the Clark County School District fears inflation and consolidation in the industry will put it out of business.
General Manager Ed Goedhart said the issue became more dire in April, when his sales team notified him that Meadow Gold – the milk processor brand in North Las Vegas, owned by the national cooperative Dairy Farmers of America – had thrown a wrench in their upcoming school milk bid.
In a letter to state regulators, Goedhart said Ponderosa officials were told the farm's milk would have to be priced in a different class "to be competitive." That change in classification would result in lowering the price paid to Ponderosa by almost 15 percent, he said.
That news comes at a difficult time for the dairy. Three years ago, the COVID-19 pandemic suddenly stopped the milk operation and the 42 tanker loads, or roughly 207,555 gallons, that went to the schools weekly. But since cows must be milked regularly or they run the risk of going dry, Ponderosa dumped thousands of gallons of milk in a property lagoon.
More recently, fuel costs and inflation have made operating the dairy more costly.
"We're already losing money," said Goedhart, a former Republican state assemblyman who represented the region between 2007 and 2012. "Now you're going to take it from a drip, drip, drip to a spurting artery. It's not going to have very long of a lifespan left."
Milk's minimum pricing system
Milk pricing has been regulated since the 1930s through federal milk marketing orders. The market systems create a geographically defined area for fluid milk demand, establishing a minimum price based on the milk's end use.
The orders – set by the U.S. Department of Agriculture and administered locally by the Nevada Department of Agriculture – establish pricing based on the future product type. For instance, fluid milk is the highest price class because of its perishability, while lower classes such as cheese or milk powder can be priced lower in part because of their longer shelf life.
Regulators then value the total milk purchase receipts from processors in a market to formulate a weighted average for the price. Prices change monthly because of the seasonality of milk supply and demand, Nevada Department of Agriculture Director JJ Goicoechea said.
The fluid milk market is volatile, Goicoechea said, "because input costs fluctuate wildly." Without regulated pricing, he said, "you could see a lot of variation from market to market."
In Nevada's southern marketing area, milk must be sold for the USDA minimum price that month plus $1.40 per hundredweight (a unit of weight equal to 100 pounds). In May, for example, that meant processors in Southern Nevada had to purchase fluid milk from producers for $20.97 per hundredweight.
An important caveat to the system is the ability of dairy cooperatives to skirt such pricing regulations.
Unlike other processors, cooperatives can pay their producer members however they decide and are not required to pay a market's minimum pricing. Milk from cooperatives is still classified by type and pooled like milk from other sources, but cooperatives can set private treaties on the price for raw milk and the transportation cost.
"One thing to remember is that the DFA is a co-op. As such, they can buy milk from their own members if you will," Goicoechea said. "Those members actually profit share in the final product — in the milk, in the ice cream, in whatever comes out the back side. That's when the pricing gets a little bit different. Then if I own the plant, I don't have to sell my milk to my own plant at the same dollar amount."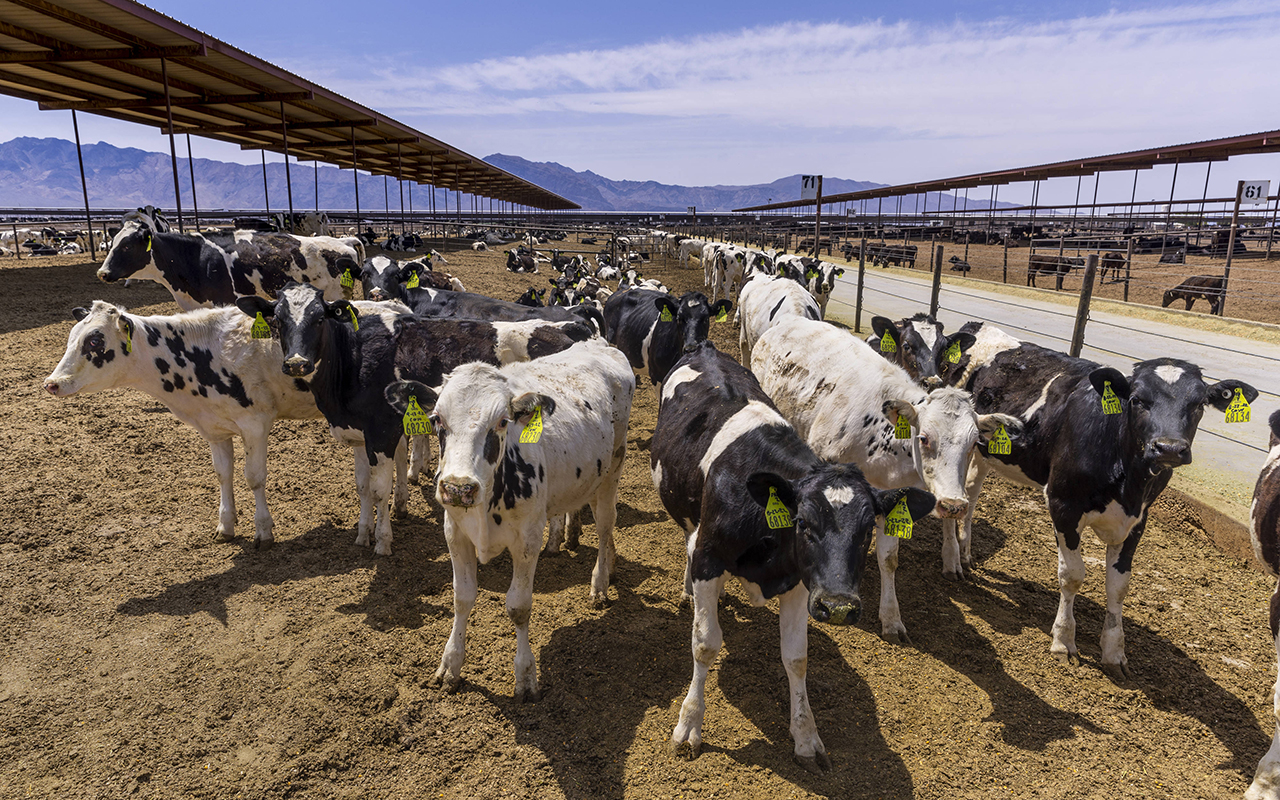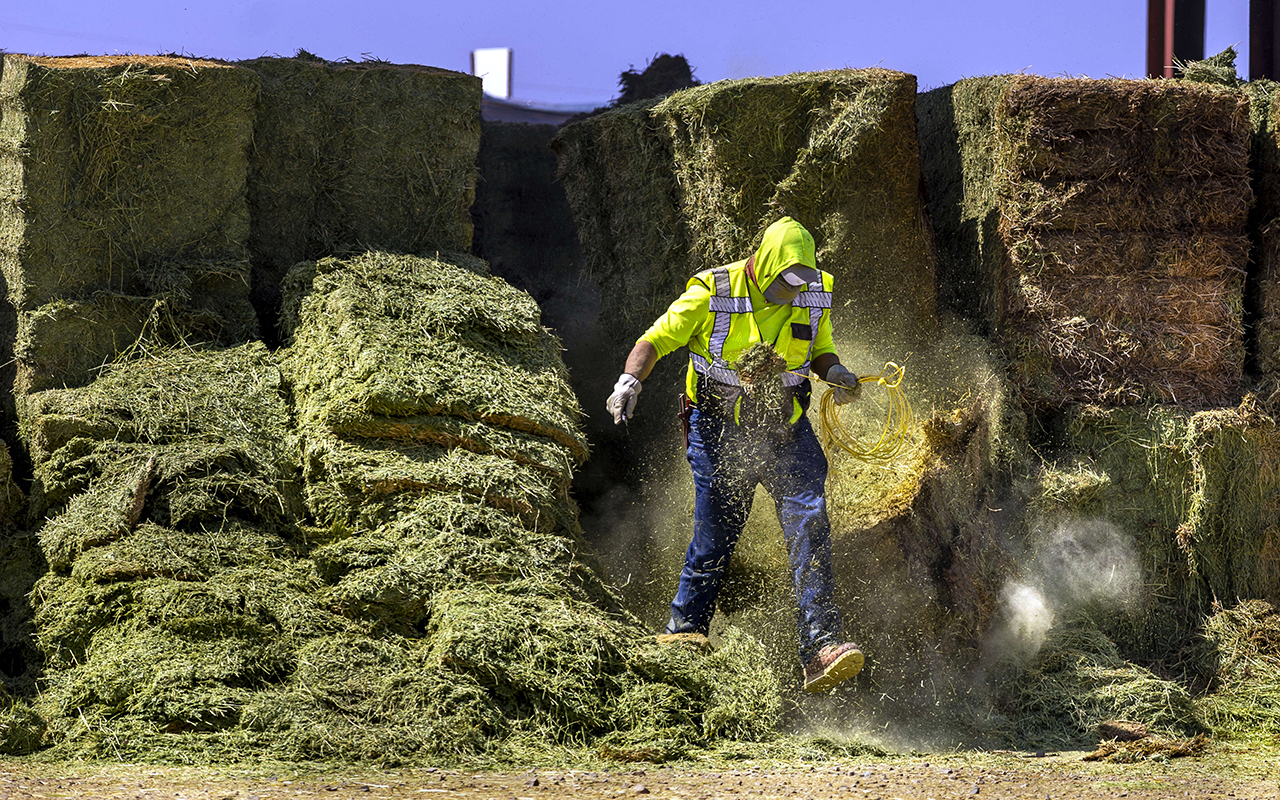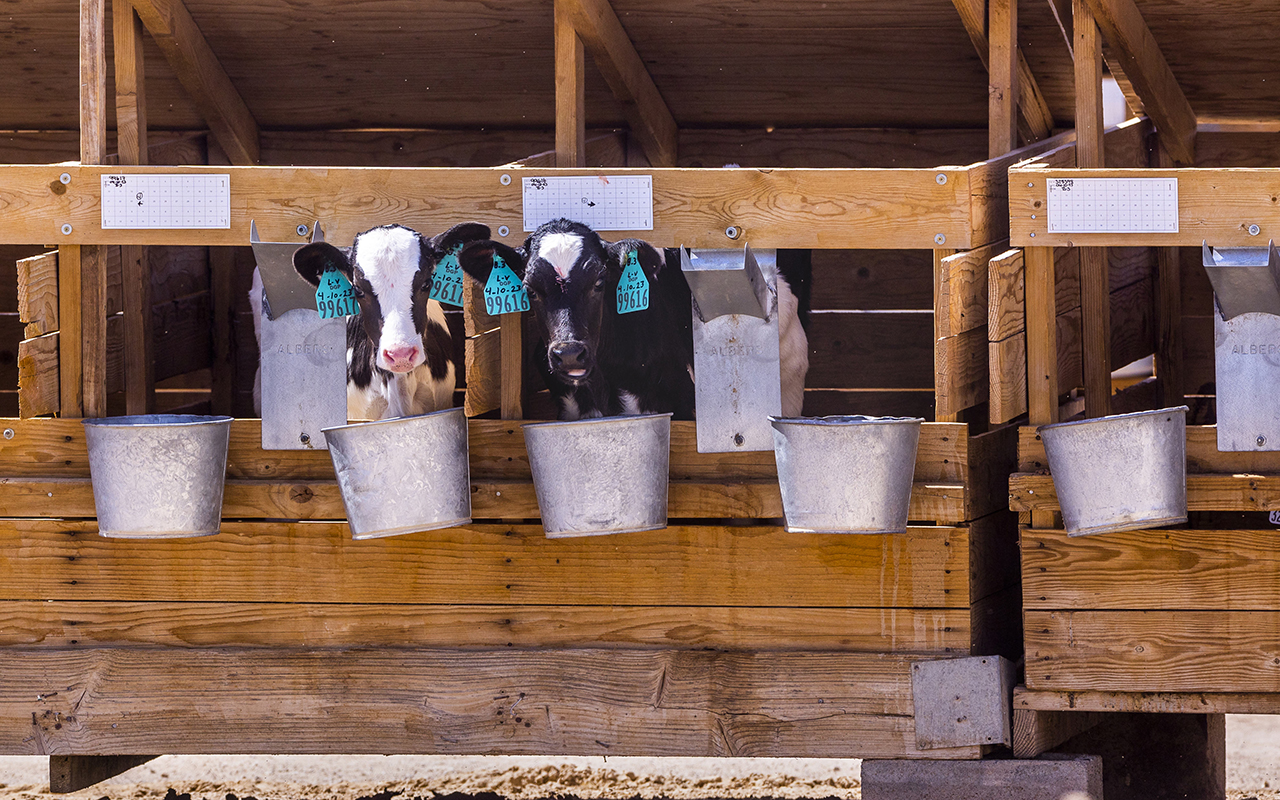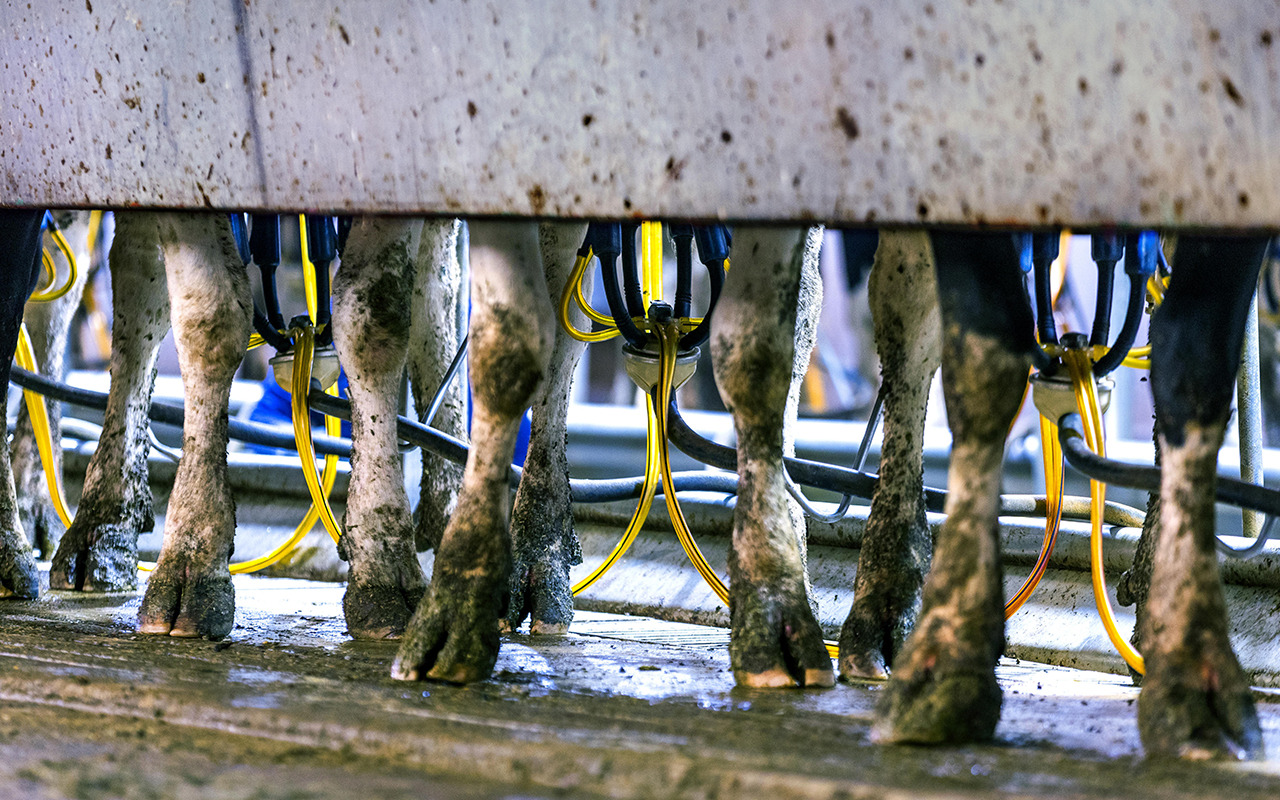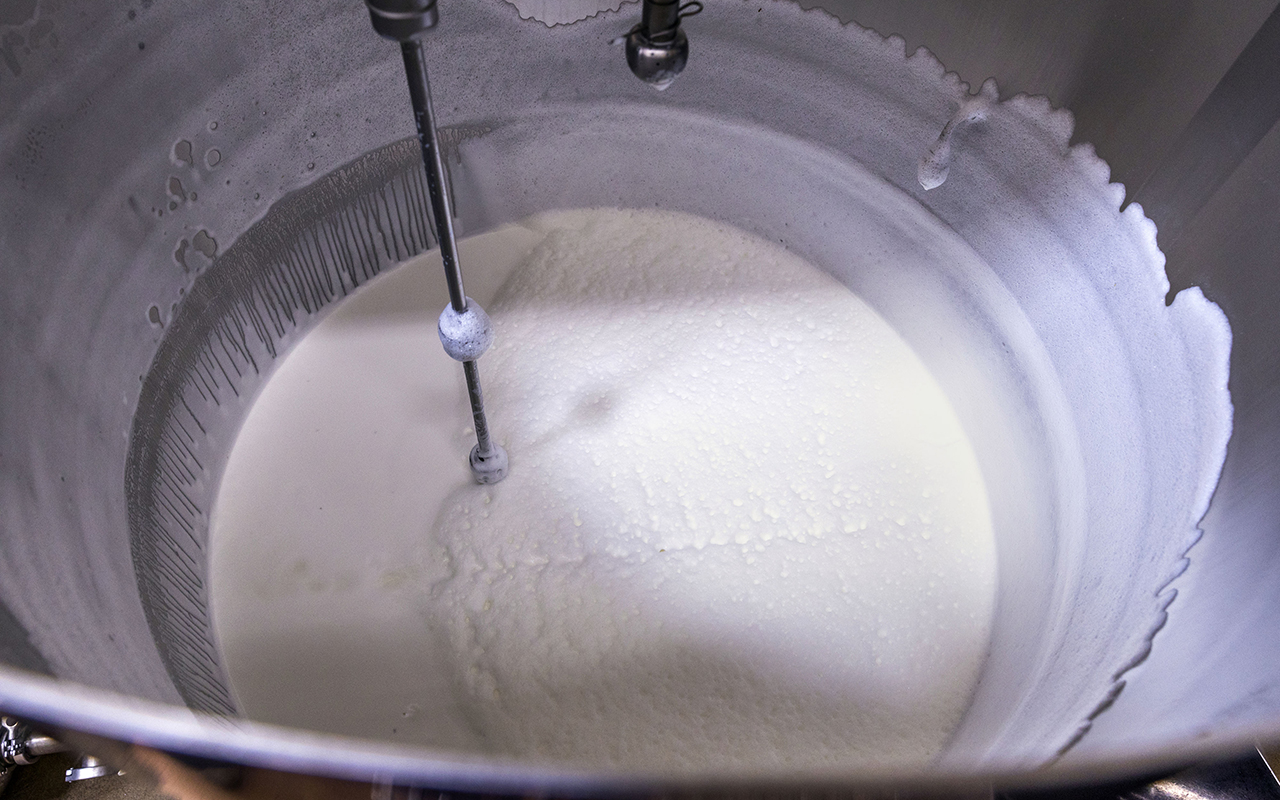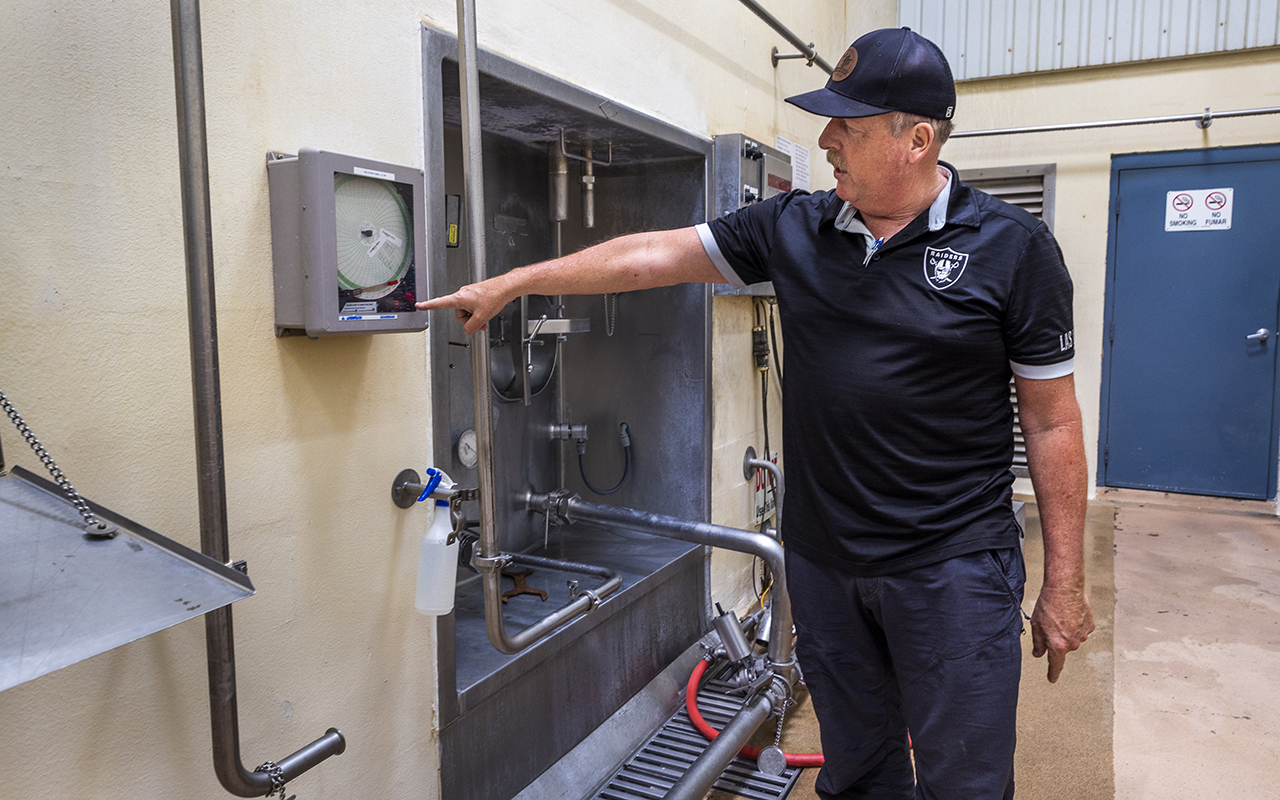 Dairy production in Southern Nevada
Several dairy processors have been in the region for decades. Anderson Dairy operates its business in Las Vegas. Dean Foods, once America's biggest milk processor, ran its plant in North Las Vegas near the Las Vegas Motor Speedway from 2004 until May 2020, when the company sold 44 of its frozen and fluid facilities to DFA subsidiaries during bankruptcy proceedings.
Last year, DFA members produced and processed 65.4 billion pounds of milk from cooperative members and others involved in their consolidated businesses – nearly 30 percent of the total U.S. milk production, according to its 2022 financial results.
The average price paid to producers in the DFA co-op in 2022 was $25.53 per hundredweight. Meanwhile, the average minimum price for fluid milk in Southern Nevada last year was about $25.07, according to information from the Nevada Department of Agriculture.
A spokeswoman for DFA disputed Goedhart's characterization of the pricing but said it doesn't comment on competitive bids and declined to answer further questions.
Goedhart views the increasing consolidation in the industry as an opportunity for processors to exert more control over milk producers by lowballing them or choosing a dairy producer in the cooperative even if it's farther away.
"They almost dictate, at will, complete abandonment of any sense of corporate or community responsibility to how they conduct their business," he said. "And forget about the casualties and who falls by the wayside."
Still, Ponderosa Dairies is no small operation and is in a co-op as well. The 3,000-acre dairy opened in 1994 and is owned by California-based Rockview Family Farms. The majority of its production output is shipped to a processing plant in California.
Goedhart said he's fighting for the CCSD contract because he wants to keep some of the dairy's business in Nevada to be more sustainable and to cut down on fuel costs associated with the 280-mile haul to the California processor. That contract accounts for a third to 40 percent of the dairy's output.
'You can't just turn the switch back on'
Goedhart has led Ponderosa Dairies since around 1996 after leaving corporate marketing for automakers in Michigan. He said he's concerned about the impact of what these prices could have on the dairy's operation, including a possible closure.
About 200 people work at the farm as farmhands, technicians, truck drivers and other roles. Many live in Amargosa Valley, in provided rentals or parked RVs next to the dairy, or in nearby Pahrump.
The subject also reflects the challenges in food production. The pace of consolidation in dairy far exceeds the pace of consolidation seen in other agricultural industries, according to a July 2020 study from the USDA. Meanwhile, the Government Accountability Office found that investments in processing facilities can benefit farms within a cooperative while reducing market access for farmers outside of it, according to a 2019 report.
Goedhart hopes the issue can be resolved and wants to keep the steady local contract found at the school district. He's elevated the issue to the state Department of Agriculture, but Goicoechea said he's not yet been "duly noted" to start an auditing investigation into whether the marketing order is being followed.
"There has to be an equitable way to treat other people to bring that local, sustainable product to give the consumers that opportunity and keep that part of the economy alive and thriving," Goedhart said. "Because once a place like this shuts down, you can't just turn the switch back on."
McKenna Ross is a corps member with Report for America, a national service program that places journalists into local newsrooms. Contact her at mross@reviewjournal.com. Follow @mckenna_ross_ on Twitter.