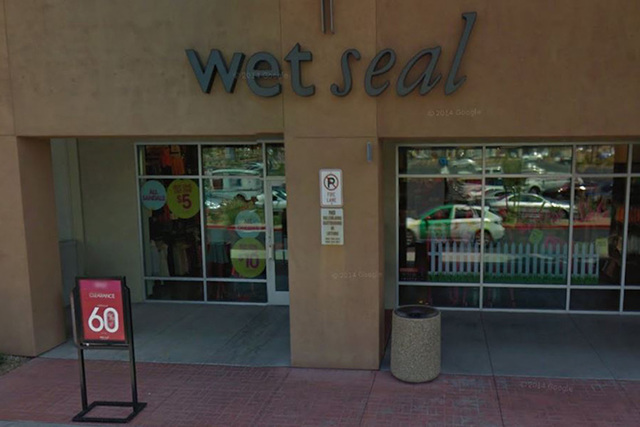 Teen retailer Wet Seal LLC has announced it will permanently close all 171 stores nationwide, including its four stores in Southern Nevada, after the company was unable to secure fresh capital or a buyer, the Wall Street Journal reported in a story on its website.
In a letter dated Jan. 20 that was obtained by the Wall Street Journal, Wet Seal informed employees at its Irvine, Calif., headquarters that the office would be permanently closing, and workers would lose their jobs.
"Unfortunately, the company was unable to obtain the necessary capital or identify a strategic partner, and was recently informed that it will receive no further financing for its operations," Vice President and General Counsel Michelle Stocker wrote.
According to Wet Seal, the company has 171 stores nationwide and employs more than 3,000 people including those in the corporate office, field and store associates.
Wet Seal's four locations in Southern Nevada are at Boca Park near Summerlin, Las Vegas Premium Outlet South, the Galleria at Sunset and Fashion Show mall.
Contact Caitlin Lilly at clilly@reviewjournal.com. Follow @caitielilly_ on Twitter.