The Ladder: South Point hires event manager for equestrian center
October 25, 2018 - 2:31 pm
South Point has a new event manager for its South Point Arena and Equestrian Center: Larry Gimple.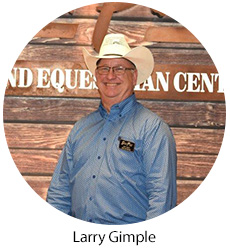 "South Point Arena and Equestrian Center is a unique and versatile facility with an assortment of events throughout the year, and we need someone that isn't a stranger to the industry or afraid to think outside the box," said Steve Stallworth, general manager of the arena and center.
Gimple brings more than 25 years of experience in the field, most recently serving as the executive director of The Horse Park at Woodside in California for the last 11 years.
"Larry is well-known among the equestrian world and offers a level of experience that is required to oversee more than 40 weeks of equestrian events in addition to the other events that our facility produces."
Revolution Engineering in Green Valley hired Nancy Cruz as its new office manager.

MassMedia Corporate Communications promoted Lisa Montague and Casey Floyd to the agency's leadership team.
The Las Vegas Philharmonic has a new executive director, Lacey Huszcza. Huszcza will lead the organization with executive oversight on all finance, fundraising, programming and operations for the twenty-year-old performing arts non-profit. She assumes the post on December 1, 2018.

Lisa Siesennop was promoted to vice president of credit administration at Greater Commercial Lending, a wholly-owned subsidiary of Greater Nevada Credit Union. Siesennop was previously GCL's Senior Government Lending Relationship Manager.
The Desert Research Institute hired Tracy Bower as its new director of external affairs.
The Ladder appears Sundays. Submit announcements and photos to theladder@reviewjournal.com for consideration.