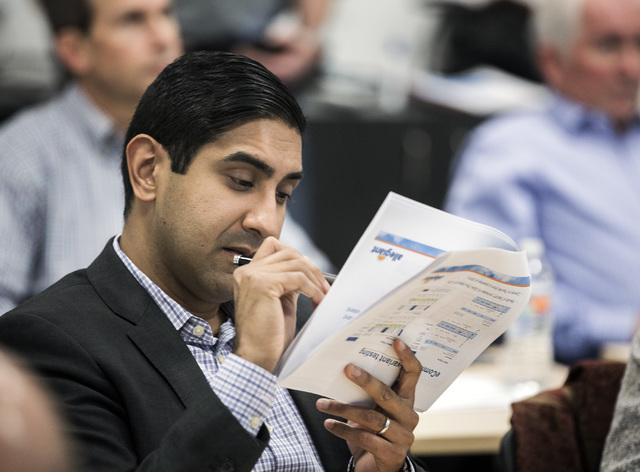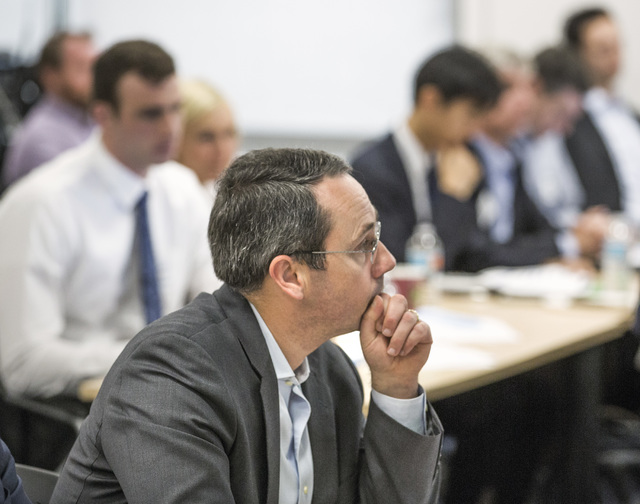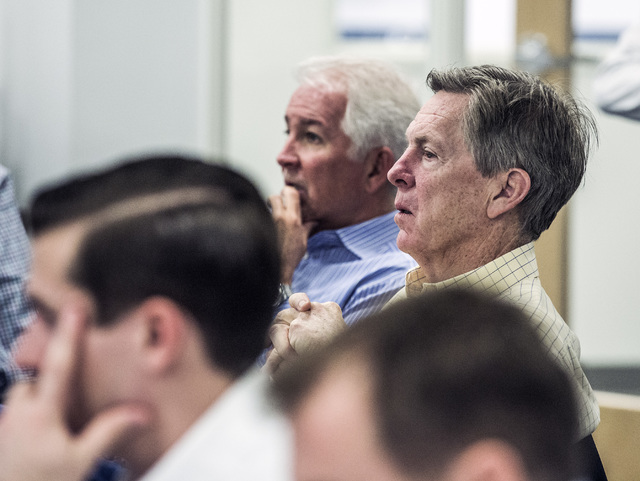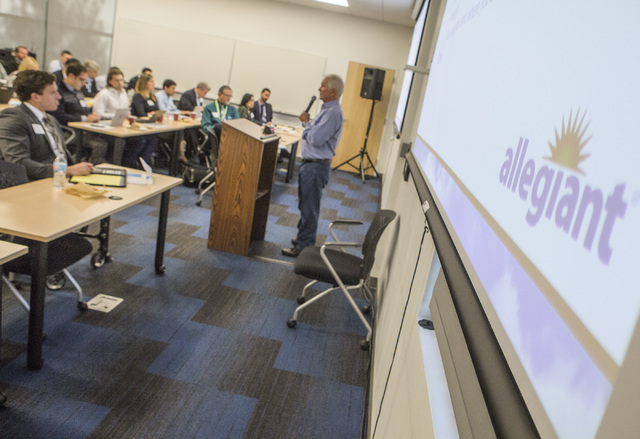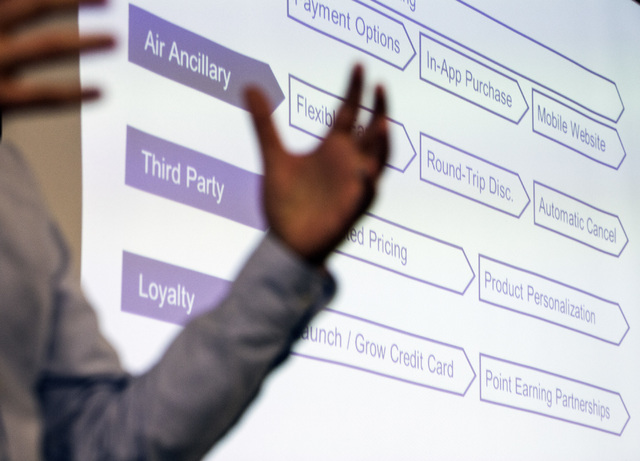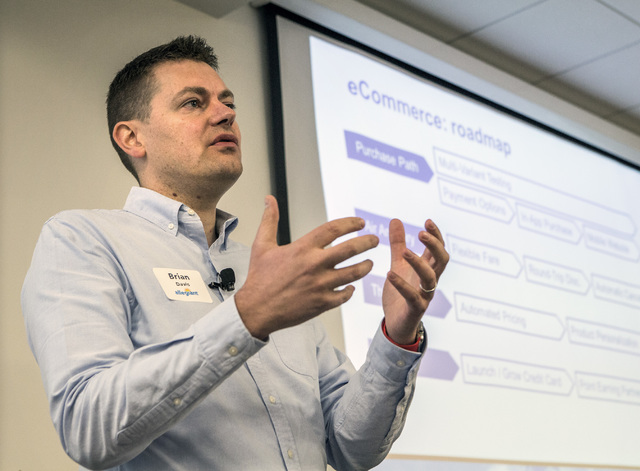 Allegiant Air's co-branded credit card, offered through a partnership with Bank of America and MasterCard, is only two months old, but already being deemed a hit with consumers by the Las Vegas-based airline.
Airline executives gave details of the credit card and several other of the company's revenue-generating initiatives in a four-hour investor day presentation Tuesday for about 40 analysts and representatives of investment companies.
Allegiant officials say the credit card could generate $10 million in incremental revenue for the company next year and $45 million by 2020.
While Allegiant's executives expect 2017 to be a year that the company "catches its breath," according to Chief Operating Officer Jude Bricker, it'll be a time when the airline — the sixth busiest operating at McCarran International Airport — makes strides toward fixing some of the operational issues that has plagued it over the past year and a half.
Allegiant is in the midst of a 10-year plan to retire all of its aging twin-engine MD-80 aircraft in favor of refleeting to newer Airbus A320-series jets.
In 2017, Allegiant will acquire five used Airbus A319 jets, four used A320s and nine new A320s while retiring its four Boeing 757s and eight of its MD-80s.
While the acquisitions and retirements will increase and accelerate depreciation expenses, it'll also improve fuel economy and avoid heavy maintenance expenses on the calendar for the oldest jets.
Next year also will be the first full year of Allegiant's new pilot contract with the Teamsters union. The contract adds an estimated $30 million to $35 million in salaries and benefits, but should lower attrition and generate a higher number of applicants for pilot openings.
As part of Allegiant's plan, the airline will acquire 12 new jets, a strategy the airline has never undertaken. Through the life of the company, Allegiant has acquired and flown used aircraft as a means to save money.
But using older aircraft has had its downfalls. In 2014 and 2015, Allegiant reported more than 25 instances of flights requiring unscheduled maintenance stops or failures to complete flights due to mechanical issues.
Bricker told investors Allegiant is focused on flying its last Boeing 757 flights next year and the last of its MD-80s by 2019. During the transition, Allegiant will nearly double the number of spare A320s in its fleet from seven to 13 to have reliable planes available as the MD-80s are phased out.
In addition to building its all-Airbus fleet, Allegiant plans to undertake a plan to add seats to its A320s to increase capacity of each plane from 177 to 186 seats. The company successfully deployed the same seat conversion strategy on its MD-80 jets from 150 to 166 seats in 2010.
Bricker said the seat modification plan would boost revenue by $27 million by 2020.
Last year was a banner year for Allegiant's route map expansion, adding 26 new cities — 20 percent of all of its routes.
But it's the new credit card that may get most of the public's attention.
Brian Davis, Allegiant's vice president of marketing, said the airline is in the process of testing, learning and optimizing e-commerce and credit card strategies through a series of 200 consumer tests — and only four have been tried so far.
The company is emphasizing the card's ease of use and simplicity. Card owners accumulate points through purchases with three points acquired per dollar spent on every Allegiant Travel purchase, two points on qualifying dining purchases and one point on all other buys. The company is offering 15,000 bonus points, equal to $150 on a trip purchase, awarded after $1,000 or more in purchases are made within the first 90 days of card ownership.
The "myAllegiant" points have no blackout dates, no destination restrictions and no minimum points required for redemptions. In addition, points won't expire as long as the card is used once every 12 months.
Persons holding Allegiant-branded credit cards get early boarding on flights and free drinks onboard, a benefit that is expected to be visible to other passengers at gates and attract attention from those travelers.
Allegiant won't say how many credit cards it has issued, but said the total is exceeding expectations of Bank of America and the airline.
Davis said its e-commerce platform would expand next year with American Express and PayPal purchases to be allowed in addition to Visa, MasterCard and Discover purchases now. The company also will begin offering discounts for round-trip fares, but will also initiate automatic flight cancellations on remaining flight legs if the first flight segment isn't used.
Shares of Allegiant fell 70 cents, or 0.42 percent, to close at 166.30 -0.70. They are down 0.9 percent for the year.
Contact Richard N. Velotta at rvelotta@reviewjournal.com or 702-477-3893. Follow @RickVelotta on Twitter.