County approves lesser amount for wedding promotion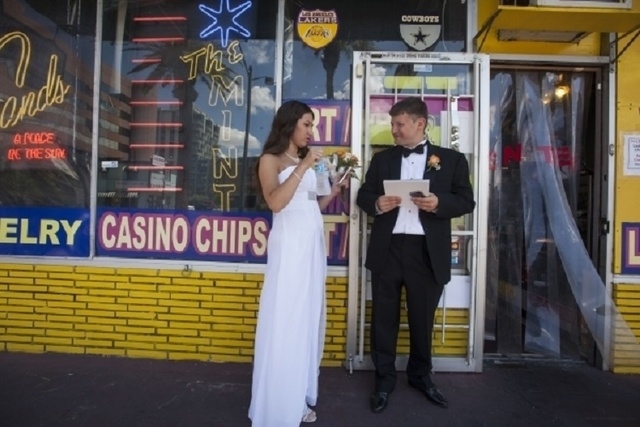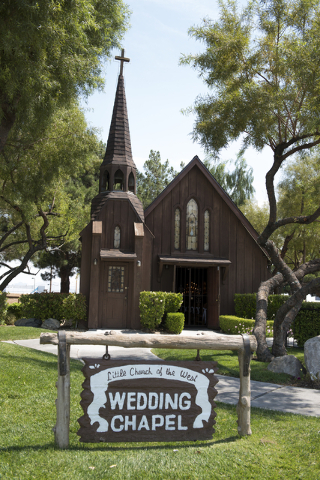 County commissioners on Tuesday authorized money collected from the extra $14 per marriage license fee that began six months ago to be spent but at only a fraction of what the county clerk had sought.
Marriage licenses in the county increased by $14 last August to $77, for a special revenue fund set aside specifically for wedding tourism marketing. The amount collected reached $527,583 in January.
County Clerk Lynn Goya, whose office oversees marriages licenses and who persuaded the state Legislature to approve the special revenue fund, proposed a preliminary budget of $170,000 which included $30,000 for research consulting by a private firm and $40,000 for trade missions and attending trade shows.
Commissioners authorized $12,000 altogether. The commissioners said the county's marketing arm, the Las Vegas Convention and Visitors Authority, can carry out those marketing efforts more effectively, and that having both entities perform marketing duplicates efforts.
Cathy Tull, LVCVA senior vice president of marketing, said the convention authority is willing to be a partner, but it wants the final say in decision-making.
When they last met at the Feb. 16 commission meeting, Tull said the LVCVA would save the county commission from additional costs that a third-party consultant would charge.
The LVCVA promotes tourism, including weddings, but does not have a line item in their budget specifically for weddings.
"They do a great job with the big picture, and they're not as interested in doing the small things that the wedding industry should be doing," Goya said at the meeting Tuesday.
Goya is collaborating with wedding industry professionals and has formed a group called Las Vegas Wedding Chamber of Commerce.
Goya said she is ultimately responsible for the dollars that are collected under the new state law. LVCVA is not written into the law specific to the wedding fees, but commissioners would like to see an interlocal agreement between the two entities.
Local weddings are a $2 billion industry compared with its peak of $3.1 billion in 2004.
Contact Adelaide Chen at achen@reviewjournal.com or 702-383-0281. Find her on Twitter: @adelaide_chen