Helicopter tour company Papillon inaugurates new helipad service
September 8, 2016 - 3:24 pm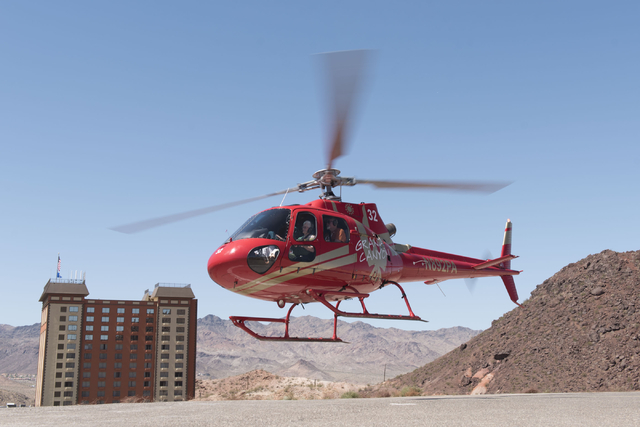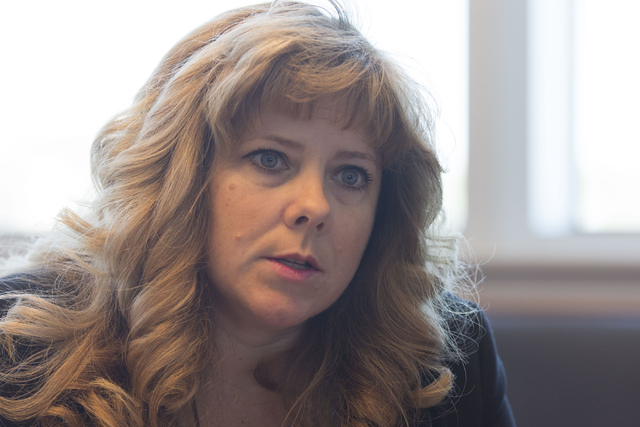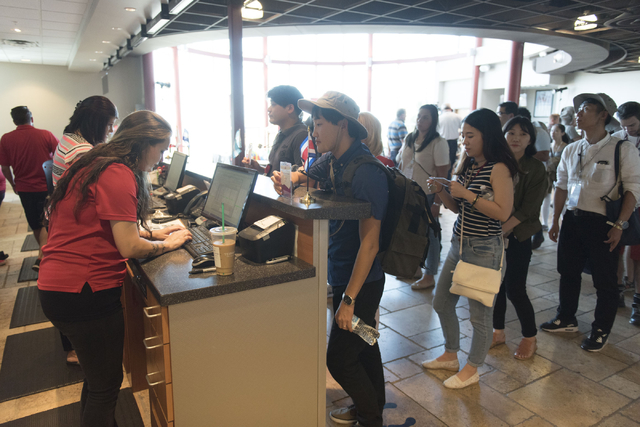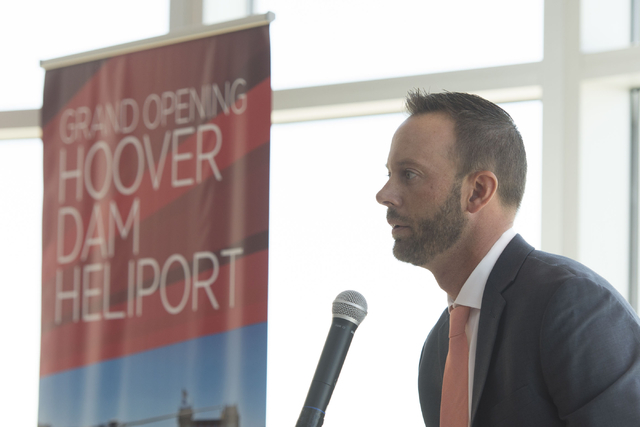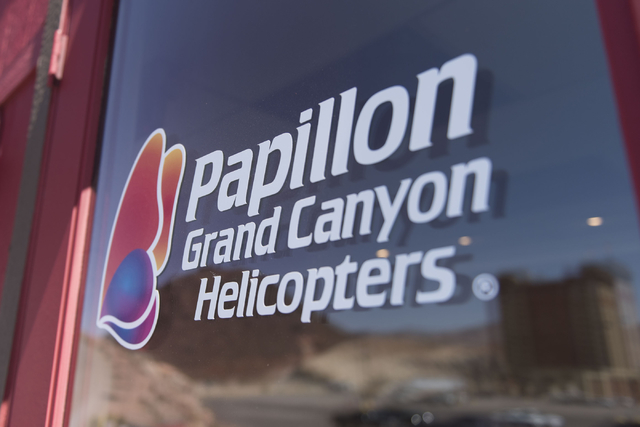 Papillon Grand Canyon Helicopters on Thursday launched a new set of flights that will take off even closer to Lake Mead, with opening of a helipad at the Hoover Dam Lodge and Casino.
The company now flanks both ends of Boulder City, with locations at the municipal airport and the newly renovated lodge, formerly known as the Hacienda Hotel off of U.S. Highway 93.
"This was a really exciting opportunity for us because we don't get a lot of drive-by exposure with any of our locations," said Geoff Edlund, president of Papillon Grand Canyon Helicopters, which operates from seven helipads and airports spanning Southern Nevada and Arizona.
"Being right here with a curbside stand on Highway 93 opens us up to some more drive-by exposure in Nevada," Edlund said. "I think this is a prime location for business since we're so close to the highway and the lake."
With 30 daily flights scheduled to take off from the hotel, the new service could potentially serve up to 65,700 people annually. But for now, Edlund said he's expecting to see about 20,000 people to board flights from the new helipad during the first year.
To help showcase the new flights, Papillon hosted about 150 tour company representatives and reporters from Asia, Central America and South America to fly aboard helicopters that lifted off Thursday afternoon from Boulder City Municipal Airport, which allowed for more capacity than the smaller helipad at the Hoover Dam Lodge and Casino.
"It's another way for us to drive tourists through Boulder City," said Jill Rowland-Lagan, CEO of the Boulder City Chamber of Commerce.
"A lot of times, if people take the helicopters from McCarran or Boulder City airports, they completely bypass our city," Rowland-Lagan said. "This helipad will give us a little more opportunity to capture visitors to our downtown."
Edlund said he approached the new owners of the Hoover Dam Lodge and Casino about two years ago, shortly after the owners of Dotty's casinos purchased the property and launched a multi-million dollar renovation with refurbished rooms, shops and restaurants.
Dam Helicopters had previously offered tours from the property, when it was known as the Hacienda Hotel. Edlund said he saw the ownership change and massive changes at the hotel as an opportunity for a new partnership.
"We are very pleased to be partnered with Papillon who has come in with a first class operation allowing guests a memorable way to experience the Hoover Dam and surrounding National Park," Joe Graziano, general manager of the Hoover Dam Hotel and Casino, said in an email.
Contact Art Marroquin at amarroquin@reviewjournal.com or 702-383-0336. Find @AMarroquin_LV on Twitter.