LATAM Airlines plans new round of Las Vegas-Brazil service
Updated April 4, 2018 - 9:19 pm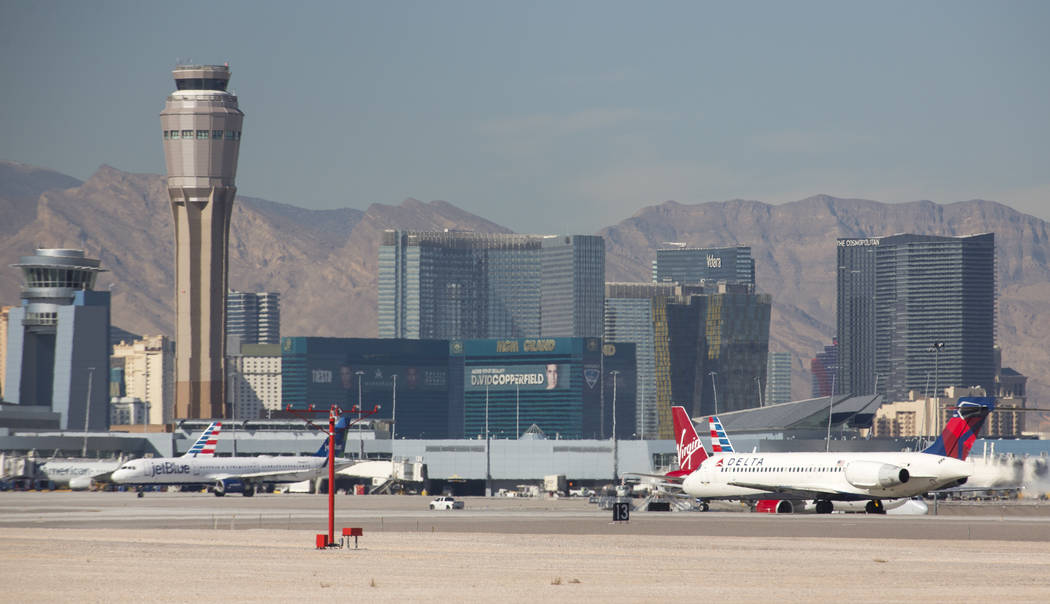 The first seasonal flights connecting Las Vegas and Brazil won't take off until June, but LATAM Airlines announced plans Wednesday to add another round of service during the winter.
As announced late last year, LATAM will fly from McCarran International Airport to São Paulo on Tuesdays, Fridays and Sundays for summer flights from June 2 and Sept. 20, airline officials said.
Return flights from São Paulo-Guarulhos International Airport to McCarran will be on Mondays, Thursdays and Saturdays.
That same route is scheduled to resume Dec. 15 to Feb. 28, airline officials said.
In addition to economy fares, LATAM's planes will have business-class seats than can lie flat.
Brazil is the seventh-largest source of international visitors to Las Vegas, with more than 150,000 travelers annually, the Las Vegas Convention and Visitors Authority said.
"It's wonderful to learn that LATAM Airlines Brazil intends to return to Las Vegas for a second seasonal run," Clark County Aviation Director Rosemary Vassiliadis said in a statement. "For years we've known that Brazil includes a strong base of potential air travelers who would enjoy all that Las Vegas has to offer, and we're very excited to soon welcome the first of those visitors to McCarran International Airport."
Contact Art Marroquin at amarroquin@reviewjournal.com or 702-383-0336. Follow @AMarroquin_LV on Twitter.