More than 50K bowlers rolling into Las Vegas for 149-day tournament
February 22, 2017 - 5:04 pm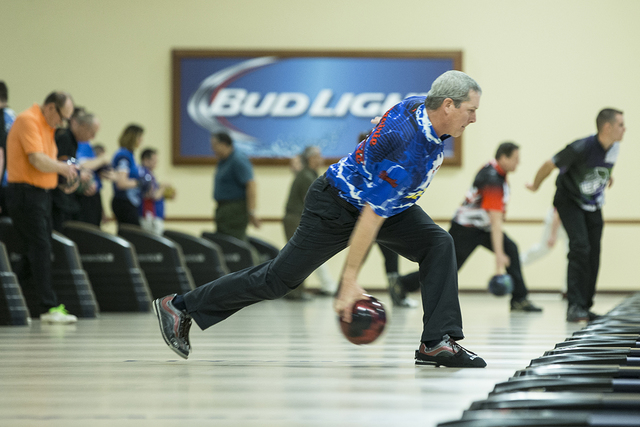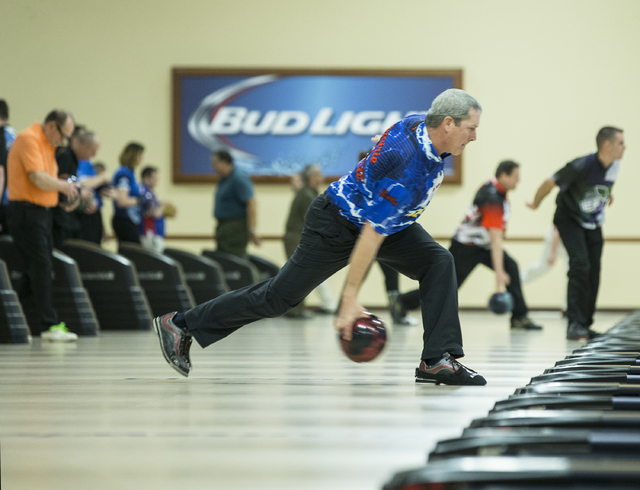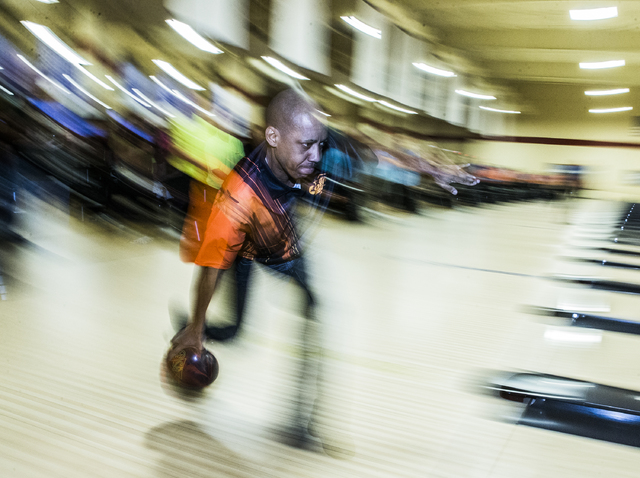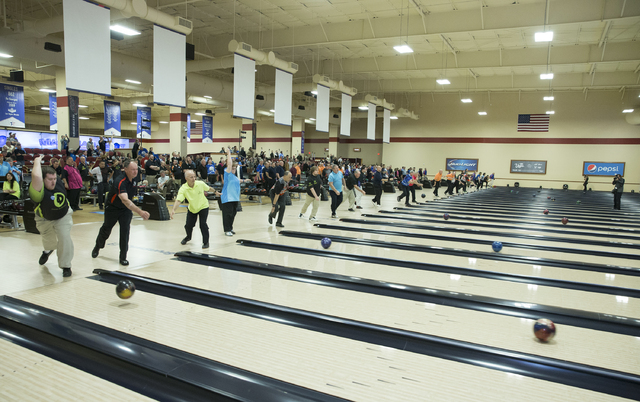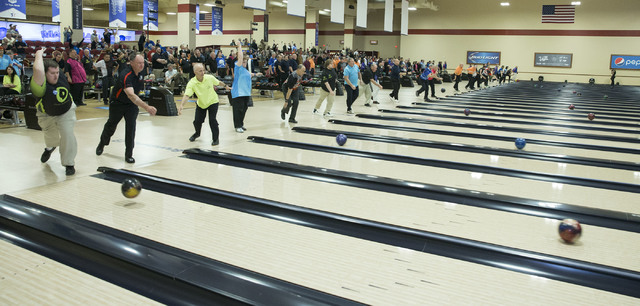 They started coming from all over the world last weekend and they'll continue to arrive through the middle of July.
More than 50,000 bowlers on 10,000 teams are participating in this year's United States Bowling Congress Open Championships at the $35 million South Point Bowling Plaza, a 149-day tournament that is, literally and figuratively, a rolling event.
Five-member teams have signed up to bowl, filling 56 daily time slots through July 16. Teams will bowl on the center's 64 lanes from 9 a.m. to 1 a.m. daily.
"One of the great things about this kind of a tournament is that the best scores may have been posted over the weekend," said Matt Cannizzaro, who oversees media relations for the USBC Open Championships. "Or it's possible that the best score won't be turned in until the last day," he said.
"South Point is a very special venue — a very expensive venue — and a lot of thought went int
o its design," Cannizzaro said. "It's a grand stage, not just for our bowlers but for all tournament bowlers."
It's the third time the tournament has been in Las Vegas. In 1986 and 2009, bowling lanes w
ere custom built at Cashman Center for the event. The 2017 version, the 114th, is the first of four Open Championships at the South Point with the competition returning in 2019, 2021 and 2023.
The USBC in 2013 signed a 12-year, 40-event agreement with the South Point to bring other large-scale events to Las Vegas, including the USBC Women's Championships in 2016, 2020 and 2022.
Cities that host the open event usually see between $75 million and $100 million in spending from bowlers and their entourages through the course of the tournament. But because of the casino presence, Cannizzaro said bowlers and their cohorts spend around $120 million when their events are in Las Vegas or Reno.
In 2009, the USBC Open Championships at Cashman Center ran for a record 154 consecutive days with a capacity total of 17,200 teams competing from Feb. 21 to July 24. The total estimated attendance for bowling participants and their travel parties was 292,750, with an average room stay of 4.3 nights and a non-gaming economic impact of more than $120 million.
The USBC Women's Championships previously was held in Las Vegas in 1973 and 1983, attracting 9,644 and 14,430 teams, respectively. In 2016, 6,123 teams of four or so competed, for an estimated total of 25,000 bowlers.
With thousands of bowlers in town simultaneously, the USBC and other associations stage separate tournaments at other bowling facilities around the valley.
At Saturday's kickoff event, right-handed Henderson bowler Joseph Zehms — randomly designated by the USBC as "Joe Bowler" — presided over opening ceremonies honoring a tradition that has been a part of the tournament since 1951. Zehms rolled the ceremonial first shot, knocking down seven pins.
Bowlers then participated in a mass ball shot ceremony, with bowlers simultaneously rolling balls down every lane.
Contact Richard N. Velotta at rvelotta@reviewjournal.com or 702-477-3893. Follow @RickVelotta on Twitter.
Bowlers on a roll
-Bowlers come from every state and a handful of countries. Last year, 10 bowlers from Saudi Arabia participated.
-Bowlers and their friends and families spend an average 3½ days in Las Vegas when the tournament is here.
-Teams spend about five to six hours bowling and, in singles competitions, about six hours on the lanes on competition days.
-Last year's oldest competitive bowler was 93, participating in his 71st tournament.
-Each bowler can bring up to eight bowling balls, according to USBC rules. Different balls are used depending on lane conditions at game time.
-Bowling balls aren't allowed as carry-on luggage on commercial flights so UPS has a special program that enables competitors to ship their bowling balls directly to the South Point venue.