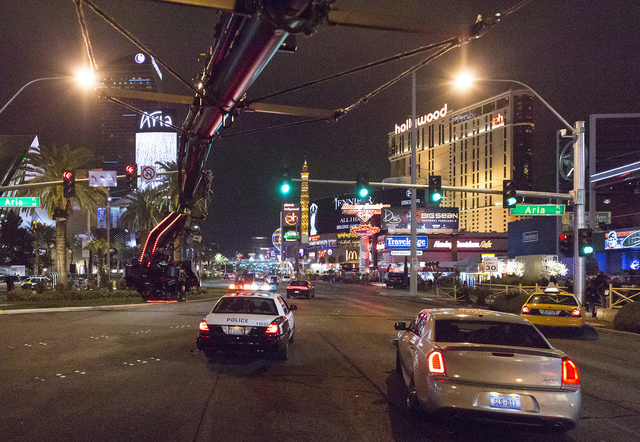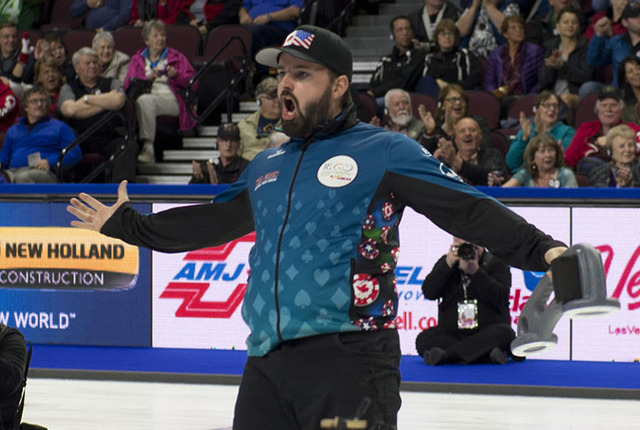 The Nevada Commission on Tourism will collaborate with the Governor's Office of Economic Development's Nevada Film Office to promote the state through a medium that already has a sizable audience — television and the big screen.
Eric Priess, director of the office, told board members Wednesday that working with the commission should help attract tourists who want to see locations captured in movies filmed in Nevada while the commission's distribution resources should help promote Nevada locations to filmmakers.
Priess said his office has developed an interactive film tourism map to guide visitors to famous film locations across the state. At the same time, the TravelNevada website can show off the diverse locations that offer picturesque lakes, spooky ghost towns, scenic highways, majestic mountains and glittery neon.
A sizzle reel the Film Office produced shows clips of dozens of movies filmed in Nevada, from "Oceans 11" — both versions — to "Mars Attacks."
Priess said in April, 65 television shows and movies set in Las Vegas aired on national cable networks and Nielsen estimated that 149 million viewers watched the programs, a promotional value of an estimated $4 million.
In a separate matter, commissioners learned that a segment of international tourism has exploded through another unconventional means — the quirky sport of curling.
Jon Killoran, CEO of the Reno Tahoe Winter Games Coalition, said his group, initially formed in 2003 as an effort to bring the Winter Olympics to the Lake Tahoe region, hasn't been successful in drawing the games to Nevada, but has found a niche that is filling hundreds of Las Vegas hotel rooms.
"It has been pretty successful, especially in the events I'm going to speak to you today, the unlikely pairing of the sport of curling with the city of Las Vegas," he said.
The coalition first brought the Continental Cup of Curling to Orleans Arena in 2014 with a competition that included the best curlers from U.S. and Canadian teams to compete against the best from other nations.
Killoran said his group's hope was to be able to sell a few tickets to the event as a novelty. Instead, the event took off.
"We found out a year out from the event that we sold 200 rooms in the first 48 hours and 500 rooms in the first week they were on sale. We eventually sold 1,000 rooms in seven months and selling out four months before the event ever took place," he said.
When the event returned two years later, sales were even more dramatic and that led to Canadian curling officials asking that the event be brought back in 2017. The January event drew 53,000 attendees for four days of competition.
"The amazing thing is that it was 98 percent non-Las Vegans and I think I'm being generous," he said.
The competitions at the Orleans rank first, second and fourth for attendance among curling events staged in the United States.
Next up for the sport: the 2018 World Men's Curling Championship, which will include teams from the United States and Canada, eight European teams and two Asian teams for nine days in April. Killoran said the sanctioning organization is considering adding one to four teams to the competition.
"Tickets went on sale a year in advance and as of today, there have been 800 full packages sold. Remember, this is a nine-day event, it's a 10-day hotel stay," he said.
The 2017 event was staged in Edmonton, Alberta.
Contact Richard N. Velotta at rvelotta@reviewjournal.com or 702-477-3893. Follow @RickVelotta on Twitter.