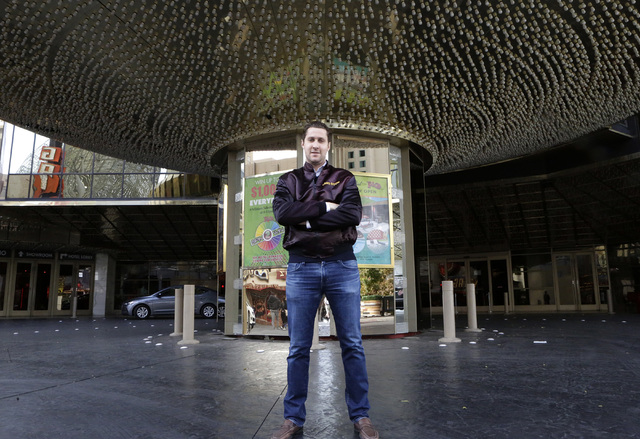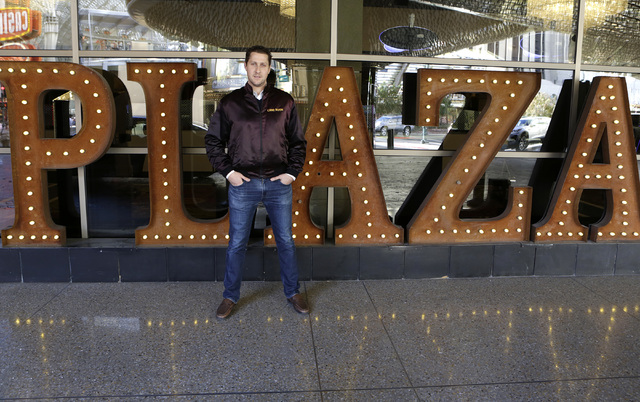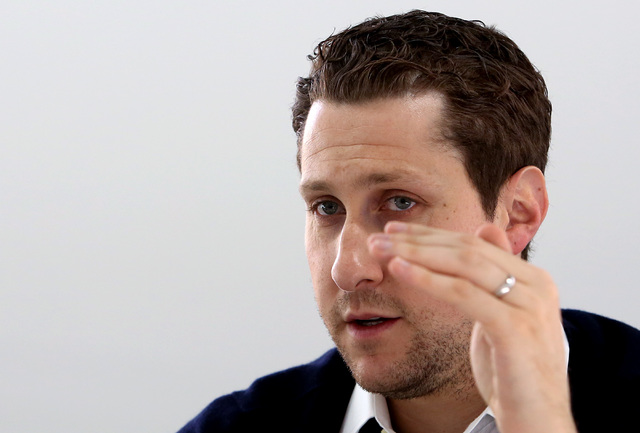 Southern Nevada visitation numbers were flat in November, but the region is still on track to break 2015's record of 42.3 million tourists for the year, the Las Vegas Convention and Visitors Authority reported Thursday.
The state Gaming Control Board, meanwhile, said the amount of money won by the state's casinos in November was down 1.5 percent from last year, but the three-month trends tell a vastly different story.
The statistics, reported separately, paint a picture of a tourism economy continuing to chug forward, but not as briskly as earlier in the year, while casinos see a slow, steady uptick from play.
A 7 percent decline in convention attendance, to 520,404, contributed to November's weak visitation growth. Citywide occupancy was up 0.1 percentage point to 86.5 percent for the month and the average daily room rate was up 2.5 percent to $124.77.
The weak November hasn't dampened what's expected to be a record 2016. For the first 11 months of the year, visitation is up 1.5 percent to 39.7 million people. That means December would have to produce 2.7 million visitors to surpass the 2015 record. Through 2016, the city has averaged 3.6 million visitors a month and in December 2015, 3.2 million people visited the area.
The LVCVA is expected to report 2016's visitation totals at its board's January meeting.
Mesquite reported its third straight double-digit percentage increase in visitation in November, up 12.3 percent to 109,377, while Laughlin showed its second straight monthly decline, down 1.6 percent to 140,006 for the month.
The Control Board, meanwhile, reported the state's casinos won $930.4 million last month. In Clark County, November win was down 2 percent to $811.1 million, with the Strip off 3.5 percent to $517 million and downtown down 5.3 percent to $50.8 million.
But because of the timing of the reporting cycle and volatile baccarat play, the news is actually much better: Over the three months from Sept. 1 to Nov. 30, statewide gaming win is up 4.3 percent over the same period last year to $2.87 billion, Clark County is up 4.8 percent to $2.48 billion and the Strip climbed 5.7 percent to $1.62 billion.
Nowhere are the gains more pronounced than in downtown Las Vegas where over the past three months, gaming win is up 8.3 percent to $157.8 million.
And November wasn't bad for at least one downtown property.
"It was a phenomenal month, but it wasn't uncharacteristic of some of the trends we've been seeing since June," said Jonathan Jossel, CEO of the downtown's Plaza hotel-casino.
Jossell said since June, the Plaza has seen double-digit percentage growth of gross gaming revenue over the same month of the prior year.
"November, while it was very good, was no more fantastic than October, September and the months before that," he said. "The exciting part is how far can that go and how much more growth can we realize, because as far as I'm concerned, we've only just begun in terms of what we want to accomplish here. While everyone's very excited about the growth downtown and at the Plaza, there's still a lot more to do to reach our ultimate goals."
Jossel said he believes downtown has become a separate tourism destination and the Plaza's management team and line employees have delivered strategies to bring fitting demographics to the 1,003-room hotel through consistent branding and promotions.
"We often have conventions and special events that take over the entire property," he said.
Among the special events: the four-day Big Blues Bender in September, a blues festival formerly conducted at the Riviera.
Other Clark County zones also showed gains and were among 11 areas statewide that had November increases.
For the month, the Boulder Strip was up 3.2 percent to $72.8 million, Laughlin climbed 5.8 percent to $40.2 million and Mesquite was up 1.9 percent to $9.9 million.
North Las Vegas plunged 9.2 percent to $23.3 million, but its three-month trend is higher, up 3.3 percent to $68.7 million.
Contact Richard N. Velotta at rvelotta@reviewjournal.com or 702-477-3893. Follow @RickVelotta on Twitter.