With CES in Las Vegas, look out for gridlock on the street
January 6, 2017 - 4:30 pm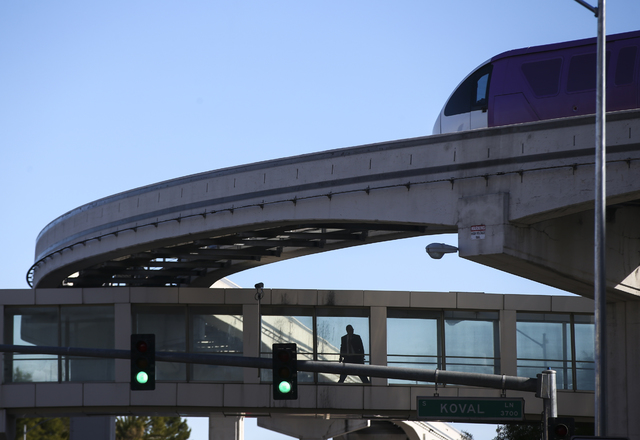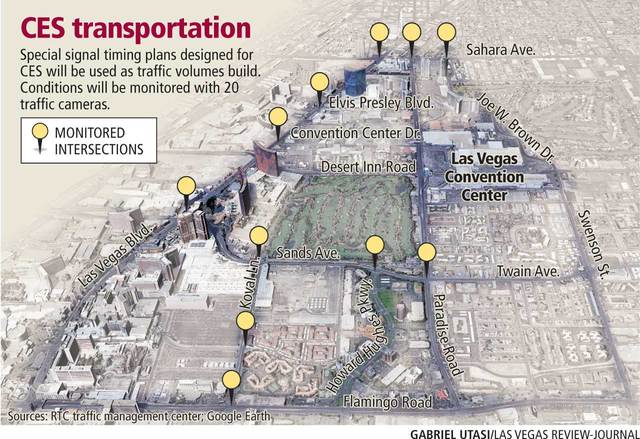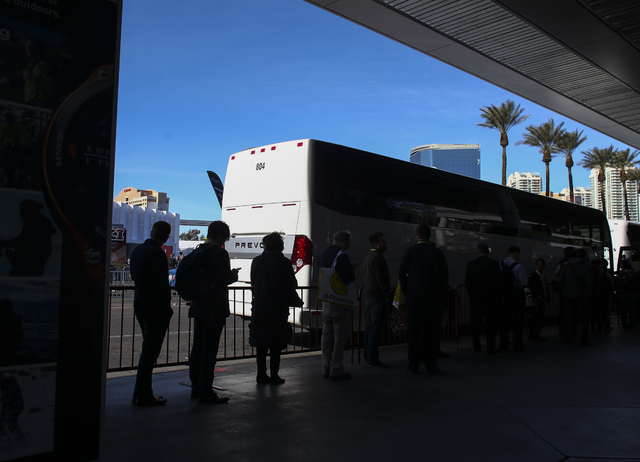 As thousands of weekend revelers descend on Las Vegas for their traditional two days of fun and gaming, they will join nearly 175,000 CES visitors on the Strip, an unusual and potent cocktail that could create nightmare traffic scenarios on Friday and Saturday.
Traffic volume will be heavy throughout the day on Friday and Saturday, especially in the mornings between 8 a.m. and 11 a.m. and in the afternoon between 3 p.m. and 6 p.m. The worst will be around 5 p.m. when the show day ends, said NDOT spokesman Tony Illia.
Local officials, though, say they are prepared for the car crunch, with 20 camera monitoring roads and special signal timing plans designed as traffic volumes build.
"We will be coordinating with the representatives at the Convention Center and Sands and with Metro police officers who will be directing traffic at some intersections,'' said ROM Brian Hoeft, director of the RTC's traffic management center. "We will be sending out text alerts advising of traffic conditions and monitoring and actively engaged with Waze.''
CES, now in its 50th year, is traditionally held in Las Vegas during the week to avoid tourists coming for Saturday and Sunday revelry. However, due to a quirk in the calendar, CES has extended into the weekend this year.
Many CES attendees will avoid using cars to get around the three convention centers, opting for the monorail or simply walking thanks to their close proximity to hotels. Others are carpooling in Lyft and Uber with fellow tech enthusiasts.
Nonetheless, traffic was already thick Thursday night at 6:30 pm on the Strip with Google Maps showing it would take 5 minutes to drive several hundred feet.
CES attendees stood outside the Palazzo and The Venetian waiting for cabs stuck in traffic to scoot them back to their hotels or restaurants.
While local residents driving back and forth to work may feel the pain this weekend, for the city's taxi and Uber drivers, its a blessing in disguise.
''Combine the usual party crowd with CES people and the word of the day is gridlock," said Jerry C., an Uber driver who expects to make 20 pickups Friday. ''It will be steady work."
CES wraps up at 4 p.m. on Sunday. The technology convention isn't scheduled again to be held on a weekend until 2023.
Contact Todd Prince at tprince@reviewjournal.com. Follow @toddprincetv on Twitter.
RELATED
CES Day 1: Wearable technology, cars and droids — PHOTOS
Tomorrow's cars — connected, electric and driverless
Carnival Corp. CEO unveils wearable technology at CES