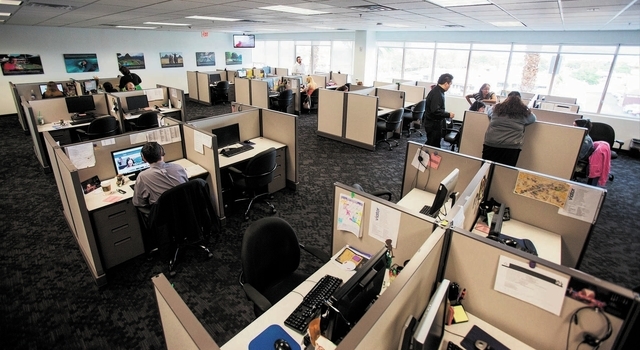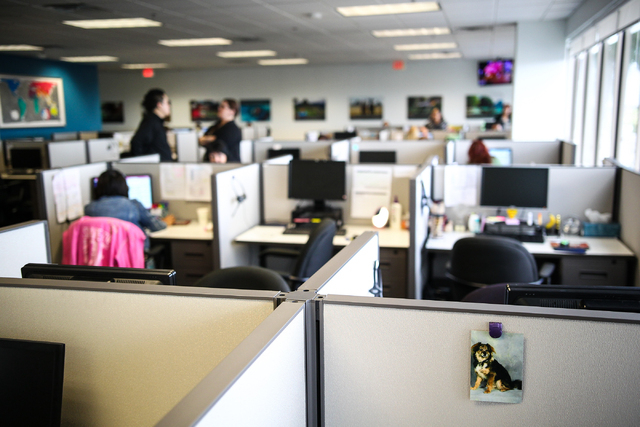 Imagine visiting the Palace of Versailles and getting an intimate tour of the royal chambers. Perhaps the Vatican is more your speed. If so, picture taking a private tour of the Sistine Chapel.
Somebody somewhere, already has had these experiences, thanks to travel activities booking site, Viator Inc.
Headquartered in San Francisco, the company maintains offices in Las Vegas; Sydney, Australia; and London. Sixty-five employees work locally, with more than 200 employed globally.
Viator recently moved in to its new, roughly 10,000-square-foot location at 777 N. Rainbow Blvd. from its previous 5,015-square-foot location on Craig Road and North Rancho Drive. The move was a reaction to the company outgrowing its previous space, and as a result the Las Vegas Viator office now can support a 24/7 call center.
"We were jammed in like sardines at the other space," said CEO and President Barrie Seidenberg.
The always-open call center is needed to service an influx of overseas customers, a demographic that's been increasingly booking via Viator. In addition to a call center, the Las Vegas office houses employees who work in fulfillment, back office support and product sales.
Since she started with the privately owned company eight years ago, Seidenberg said it's grown almost 20 times its size.
"We have a growing business from travelers who live in Australia, travelers who live in Europe," Seidenberg said. "It's a very global business from a customer perspective." Viator's content is available in 10 languages, and six of them are supported in the Las Vegas call center.
CFO Scott Halstead said, "We knew we had to expand the call center capabilities around the world."
Just under half of Viator's customer base hails from the United States, while large numbers live in Western Europe and particularly the United Kingdom. A large contingent comes from Australia and the company has seen growth from the Brazilian and Asian markets recently.
"We get customers from everywhere," Halstead said.
While Internet travel bookings are becoming more common, Seidenberg said tour and activity booking online is still a largely untapped market.
"I think a lot of people are still unaware of all the fantastic things you can find online," Seidenberg said.
"We're very focused on how we can help travelers have the best experience when they're there," Seidenberg said.
Travelers are looking more and more for tours that will allow them to skip lines at crowded attractions or private and small-group tours. Seidenberg said she's also seen increased interest in food and wine tours, cooking classes and Game of Thrones tours.
In Las Vegas, the most popular tour is anything going to the Grand Canyon, particularly with international visitors. Viator works with 70 different local tour operators who offer more than 150 activities.
And not everyone can be listed on the website: employees vet every operator whose wares are up.
"We know not all local operators are created equal," Seidenberg said.
Contact reporter Laura Carroll at lcarroll@reviewjournal.com or 702-380-4588. Follow @lscvegas on Twitter.