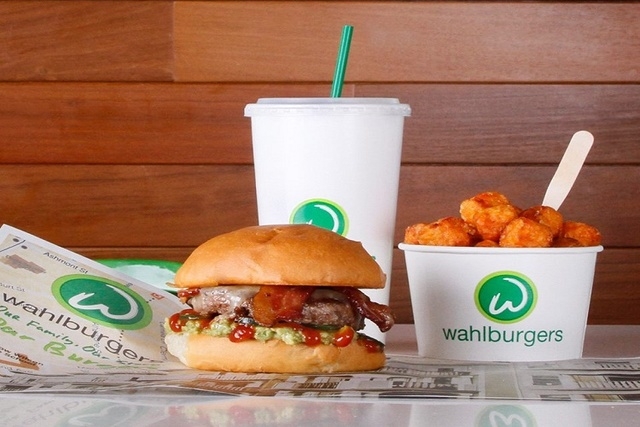 Wahlburgers, founded by chef Paul Wahlberg with celebrity brothers Mark and Donnie, has announced franchise deals with five new franchise groups to open more than 30 stores in several major metro markets including Las Vegas, the company said Thursday in a statement.
Seven restaurants are currently open, with three more slated within the next few months in Boston's Logan Airport, Las Vegas and Philadelphia.
Other stores are planned for Massachusetts, California, Georgia, Michigan, Ohio, North Carolina and South Carolina, the company said.
Since its 2011 debut in Hingham, Mass., Wahlburgers has expanded steadily. To date, 12 area development deals, including two airports, are in place, committing franchise groups to a total of 118 Wahlburgers over the next several years.
"We are on the road to bringing Wahlburgers to a city near you," Mark Wahlberg said in the statement. "We've created this family business with a mission to welcome families and friends from around the world to a place where they can break bread, enjoy some great food and lots of laughs."
A new Massachusetts development group, including Wahlberg family members, will open five to 10 additional restaurants in the state, including one in Dorchester, the brothers' hometown, the statement noted.
Four restaurants are planned for the Carolinas in Charleston, Charlotte, and Myrtle Beach. The greater Atlanta metro area and Savannah will be home to six restaurants, and six are slated to open in Cleveland and Detroit, where Wahlburgers will debut in Greektown this summer/fall. Eight are planned for the Northern California Bay area, and a 15-store agreement was signed for Los Angeles in January.