Wet 'n' Wild introducing new funnel water slide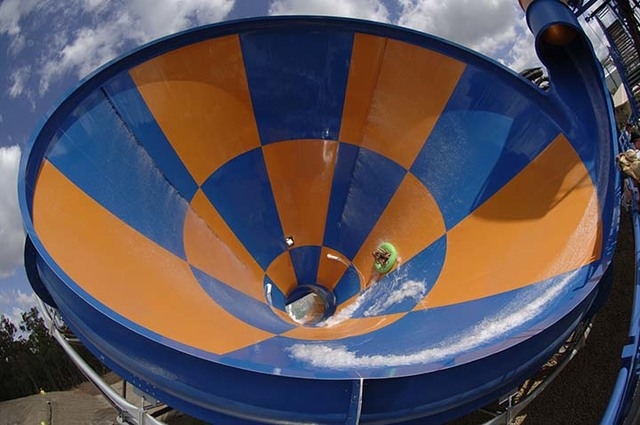 Wet 'n' Wild is introducing a new funnel water slide called the Tornado.
In a statement Wednesday, water park officials said the water slide simulates a natural storm experience and will join the water park's more than 25 slides and attractions.
The Tornado is a four-person raft attraction that catapults riders from 36 feet in the air through a 110-foot tunnel before dropping them into the 45-foot-wide funnel where they spin back and forth through swirling water before plummeting into the "eye of the storm."
As the raft sweeps up the Tornado wall and crosses its centerline, rides experience weightlessness or zero gravity. With their raft almost vertical on the wall, riders report feeling like they are about to tip over, but the curved funnel wall keeps them safe. After a series of oscillations, they descend through a tube to the exit pool.
The park opens April 12 for spring break, but the Wet 'n' Wild Tornado will launch during Memorial Day weekend.
Canadian-based ProSlide Technology developed the Tornado.
Wet 'n' Wild Las Vegas is located at 7055 S. Fort Apache Road near the 215 Beltway and Sunset Road.
Name of Clark County park adjacent Wet 'n' Wild to be announced Thursday
The name of Clark County's park adjacent the entrance to Wet 'n' Wild will be announced Thursday with members of the Faiss Middle School student council, which selected the name.
The announcement will be made at Wet 'n' Wild at 10 a.m.
The park covers 8.1 acres and features a playground, picnic facilities, a walking and jogging path and an open grass area for play. An aquatics facility also will be constructed on the site.