Workers try to better skills, achieve wage gains
Updated June 10, 2017 - 11:13 am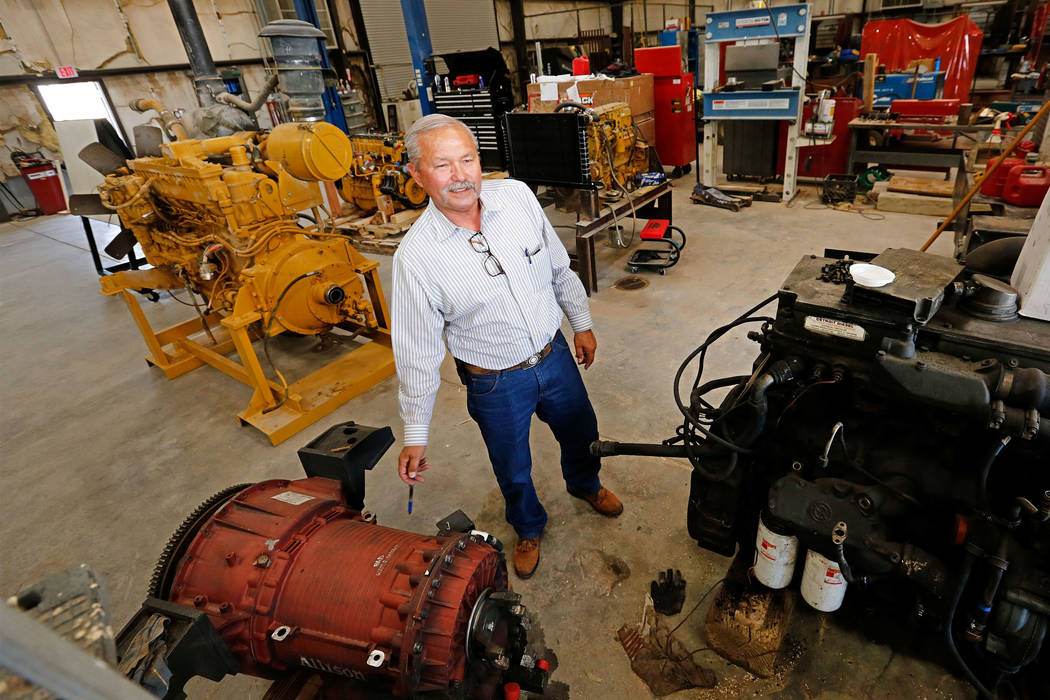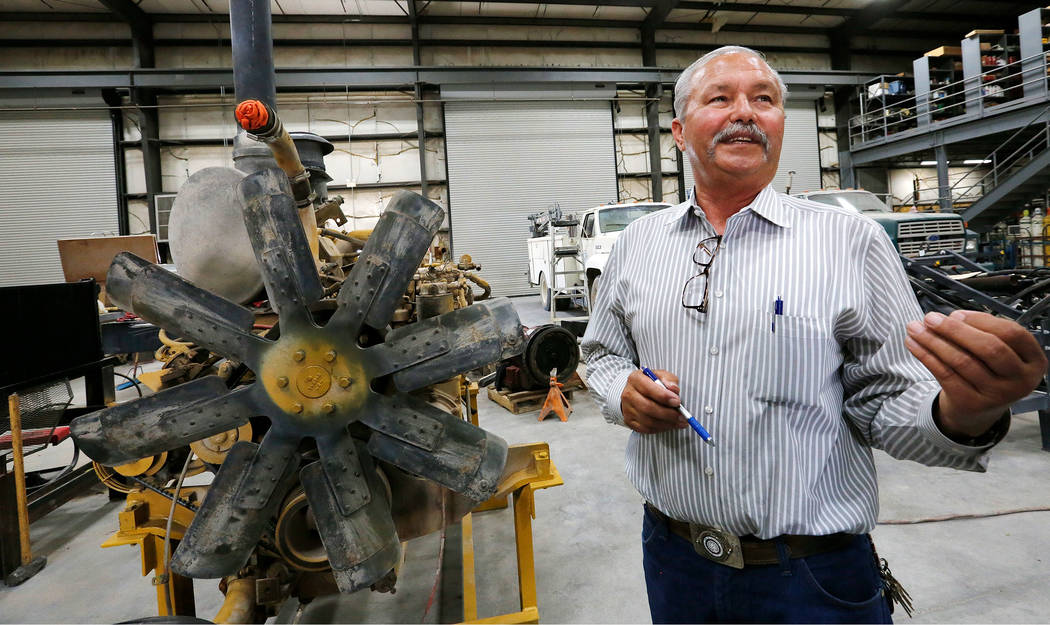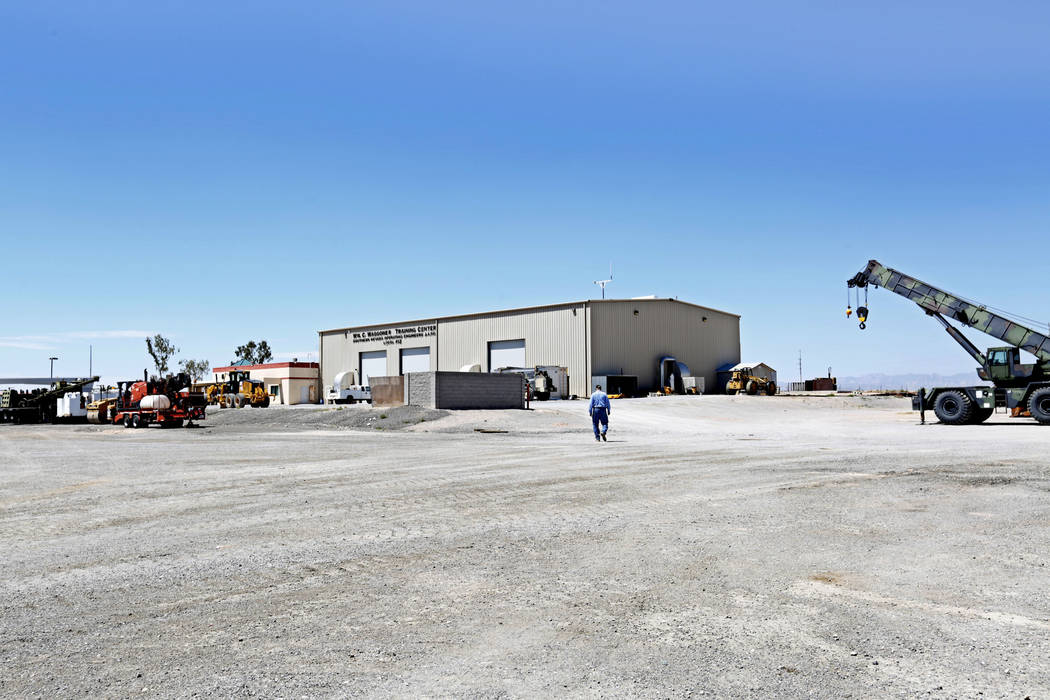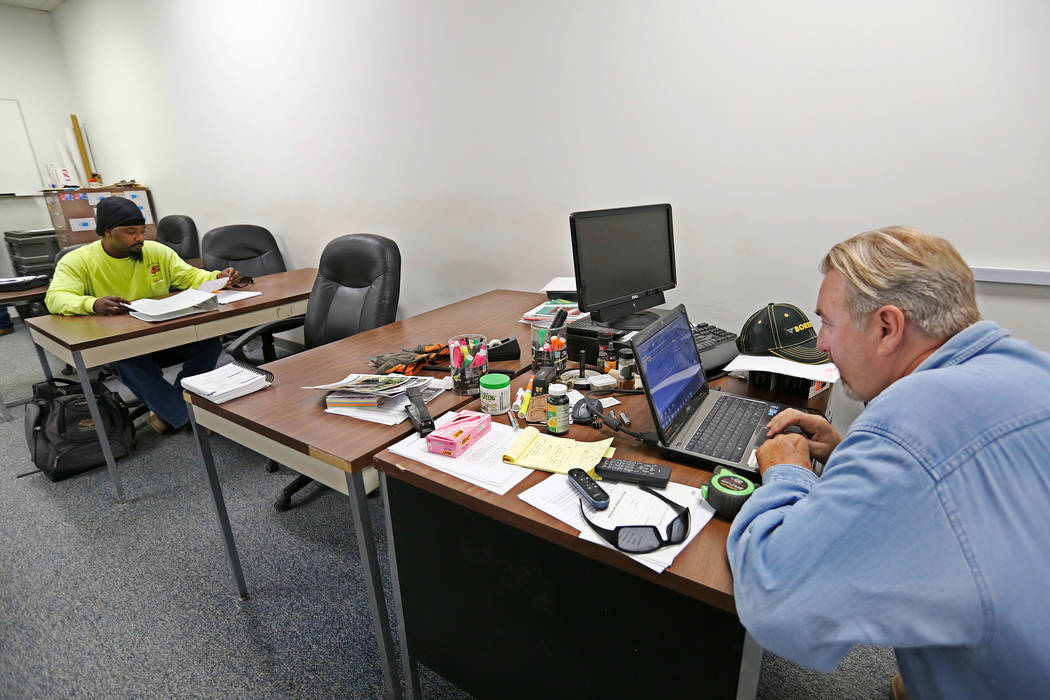 Isaiah Hawkins saw the pattern and didn't like it. An employer would lay him off of a construction site, then rehire him with $1 an hour less pay.
Too many people had his same skills, he'd hear. Underground labor, working on projects like water and sewer, didn't pay enough for the father of three.
"It was like I was going backward," said Hawkins, 40.
About a year ago, he decided to upgrade. He joined Southern Nevada Operating Engineers and enrolled in an apprenticeship program.
At the nearly 70-acre operating engineers campus near the intersection of Las Vegas and Hollywood boulevards, Hawkins fills paper worksheets and practices operating new equipment.
The time invested in his training is worth it, Hawkins said, so he can take on higher-paying jobs and separate himself from the inevitable influx of construction workers.
"It's giving me stability in a major way," he said.
Hawkins is one of many locals with eyes on the opportunity and windfall promised by several major construction projects in Las Vegas Valley. A new casino, a manufacturing plant and the Raiders' stadium are just some of those projects.
The next generation
At the local branch of the International Union of Operating Engineers' training center, where Hawkins trains, around 100 students during the school year can be found taking apart and putting together various vehicle engines in the workshop.
Some students might be out at the crane simulator. Housed in a trailer on the property, the $150,000 video game lets students move beams with a virtual crane. The programmer can change the wind speed and weather. Grievous errors like crashing the crane or striking a virtual coworker on the worksite cause the video game screen to crack.
The simulator is a hit with children, said Louis Loupias, the union's apprenticeship coordinator. It helps spark interest in the construction field among the students his team visits at elementary schools and higher levels of learning — important for filling a current age gap in construction.
The gap grew during the recession due in part to a cut in funding for training programs, Loupias said. The older, more experienced workers were kept on while companies declined to bring slower, greener apprentices on work sites.
Employer contributions to training programs are now part of the union's collective bargaining agreement, said Loupias, 67. For every hour of labor, an employer pays in 75 cents to the training program.
To meet the valley's needs now and in the immediate future, his training center takes in people just entering the field after high school or upgrading their skills, like Hawkins, who has two years left in his program.
Someone who completes the three-year training program is looking at $26 an hour on a site, Loupias said.
"That's my job, to make sure they get what they need," he said. "Flying by the seat of your pants, you can't do that anymore."
Contact Wade Tyler Millward at wmillward@reviewjournal.com or 702-383-4602. Follow @wademillward on Twitter.
Related
Will Las Vegas have enough construction workers for the coming boom?