Authorities looking for North Las Vegas gun store burglars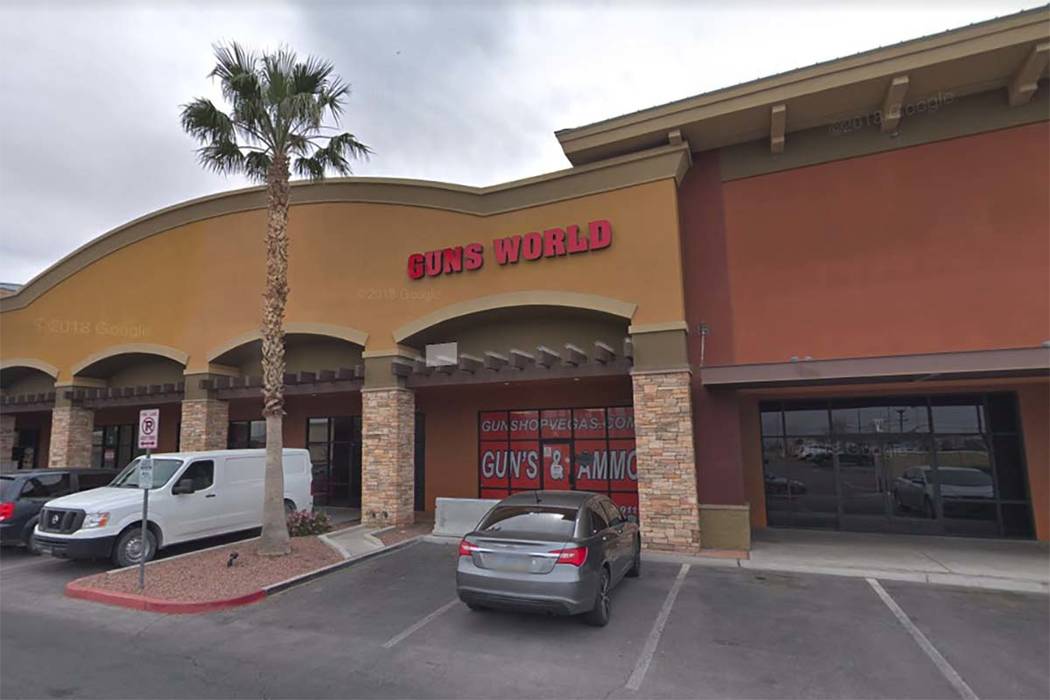 The Bureau of Alcohol, Tobacco, Firearms and Explosives and North Las Vegas Police are searching for four men who stole nine handguns from a North Las Vegas gun store earlier this month.
About 3 a.m. on Sept. 12 three men broke into Guns World at 955 W. Craig Road and stole the handguns while a fourth man kept watch outside. The burglars fled the scene in a pickup truck and are still at large.
The ATF and the National Shooting Sports Foundation are offering a $10,000 reward for information about the burglars that leads to an arrest and conviction.
#BreakingNews @ATFSanFrancisco and @NSSF are offering a $10,000 reward for information leading to the arrest and conviction of the suspects responsible for burglarizing a gun shop in North Las Vegas, Nevada. @ATFSanFrancisco and @NLVPD are investigating the burglary. pic.twitter.com/qo9uG8h96Z

— ATF San Francisco (@ATFSanFrancisco) September 24, 2018
Three of the men wore dark hooded sweatshirts, dark pants and masks, while the man who acted as a lookout wore a T-shirt with a vertical American flag on the front, a baseball cap and jeans.
Anyone with information on the burglary can contact the ATF at 1-800-283-4867 or the North Las Vegas Police Department at 702-633-1704.
Contact Max Michor at mmichor@reviewjournal.com or 702-383-0365. Follow @MaxMichor on Twitter.