Bundy brothers fighting push to bring them to Nevada to face charges
March 29, 2016 - 12:24 pm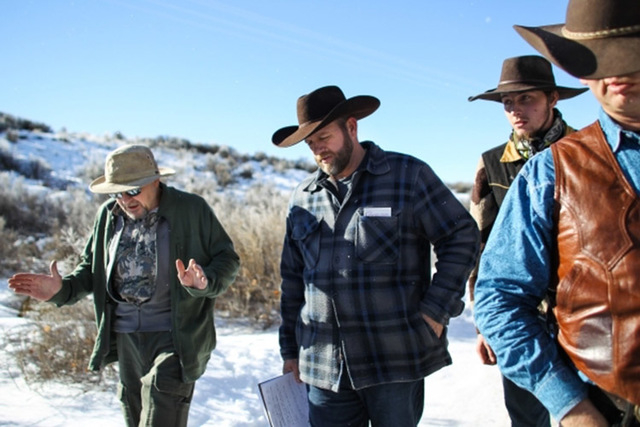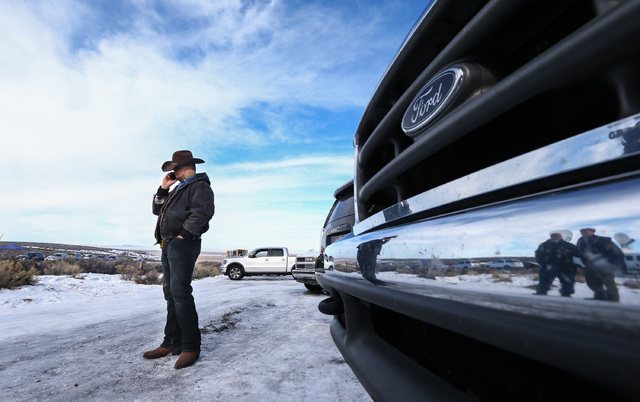 Two sons of Cliven Bundy are fighting government efforts to transfer them from Oregon to Nevada to face federal charges in the 2014 armed standoff with law enforcement near their father's ranch in Bunkerville.
Lawyers for Ammon and Ryan Bundy and two other co-defendants held in federal custody in Portland, Ore., Ryan Payne and Brian Cavalier, filed notice late Monday that they were asking the 9th U.S. Circuit Court of Appeals in San Francisco to overturn a court order forcing the transfer.
The four defendants are charged in both the Bunkerville confrontation and the armed occupation of a government wildlife refuge that ended in Oregon last month after 41 days.
Defense lawyers say in court papers that the defendants want to resolve their criminal cases in Oregon first and that their Sixth Amendment rights to due process and a speedy trial would be violated if they are brought to Nevada.
But a Portland federal judge said the constitutional issues should be taken up in Nevada and ordered marshals to bring the defendants to Las Vegas on April 13 and then take them back to Portland by April 25. The defendants must be arraigned in Nevada for the case to proceed against them.
The judge's order, on hold as the 9th Circuit takes up the matter, followed a rare hearing in Portland linked by video conference to federal prosecutors, defense lawyers and a judge in Las Vegas.
Nineteen people, including Cliven Bundy, were charged in a federal indictment in Las Vegas earlier this month in connection with the April 12, 2014, Bunkerville showdown. Two other Bundy sons, Melvin and David, both previously pleaded not guilty and are in federal custody.
The defendants are alleged to have participated in a "massive armed assault" on Bureau of Land Management officers trying to round up Bundy cattle being grazed illegally on federal land.
The confrontation aimed to force the outnumbered officials to abandon the court-ordered roundup, according to the indictment.
The Bundy patriarch, who also is in federal custody, faces 16 felony counts, including extortion, obstruction of justice, conspiracy to commit an offense against the United States, conspiracy to impede or injure a federal officer, assault on a federal officer, threatening a federal law enforcement officer, and using and carrying a firearm in a crime of violence.
Bundy, 69, refused to enter a plea to the charges, prompting a federal judge to enter a not-guilty plea on his behalf to all 16 counts.
Contact Jeff German at jgerman@reviewjournal.com or 702-380-8135. Find him on Twitter: @JGermanRJ.
Previous coverage
See a timeline of events leading up Cliven Bundy's conflict with the Bureau of Land Management in 2014. Also, see the most recent reports involving Bundy and his family.