Alvin Kamara's attorneys ask judge to throw out battery charges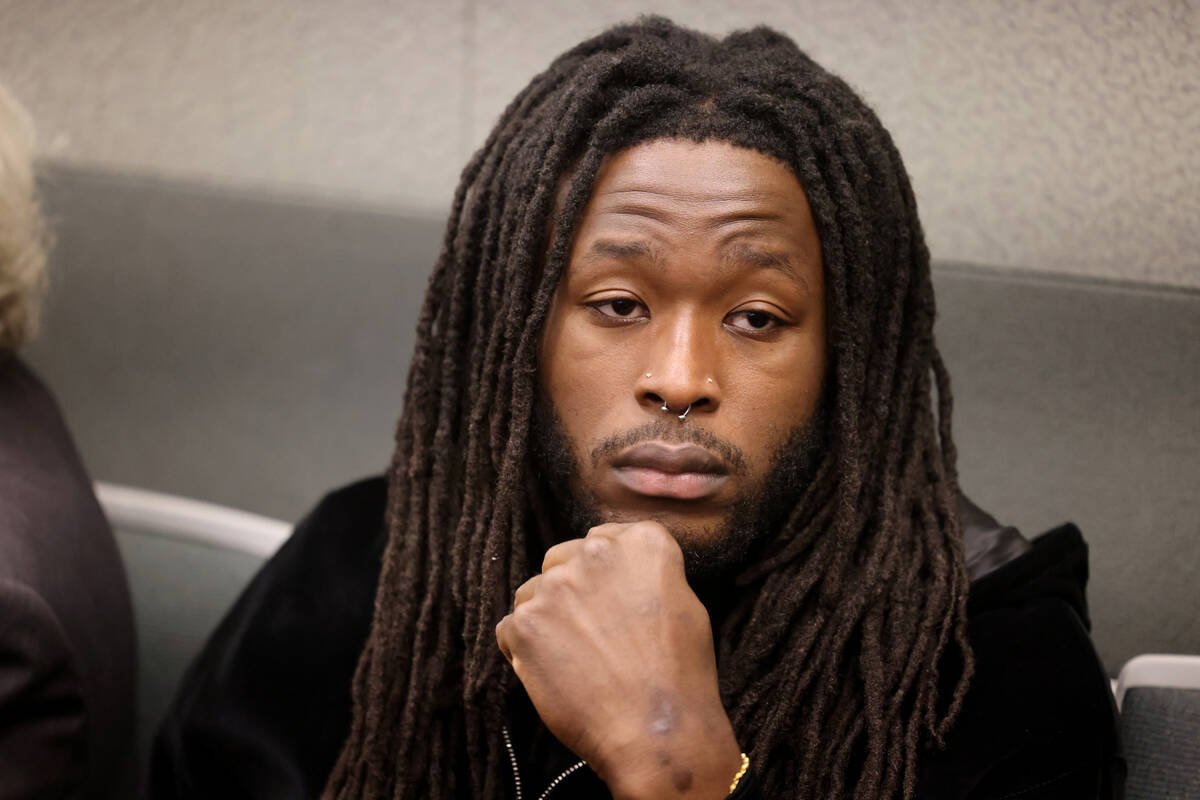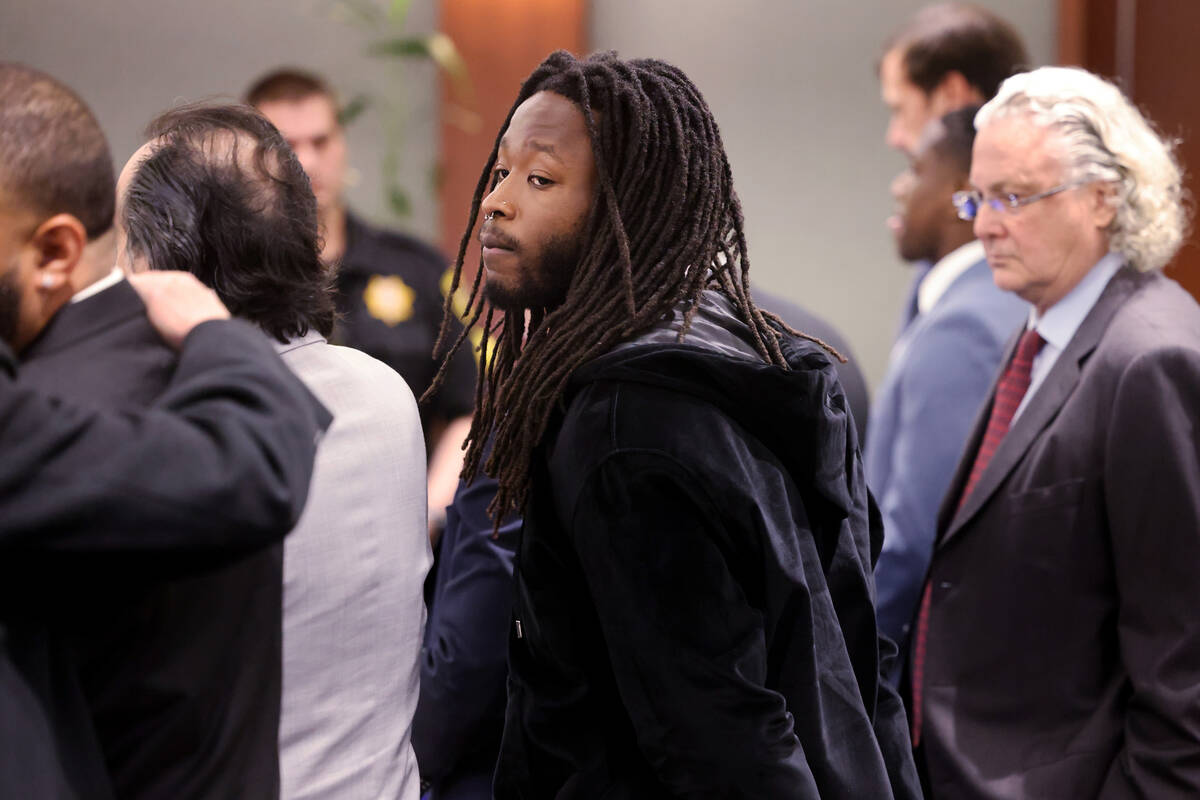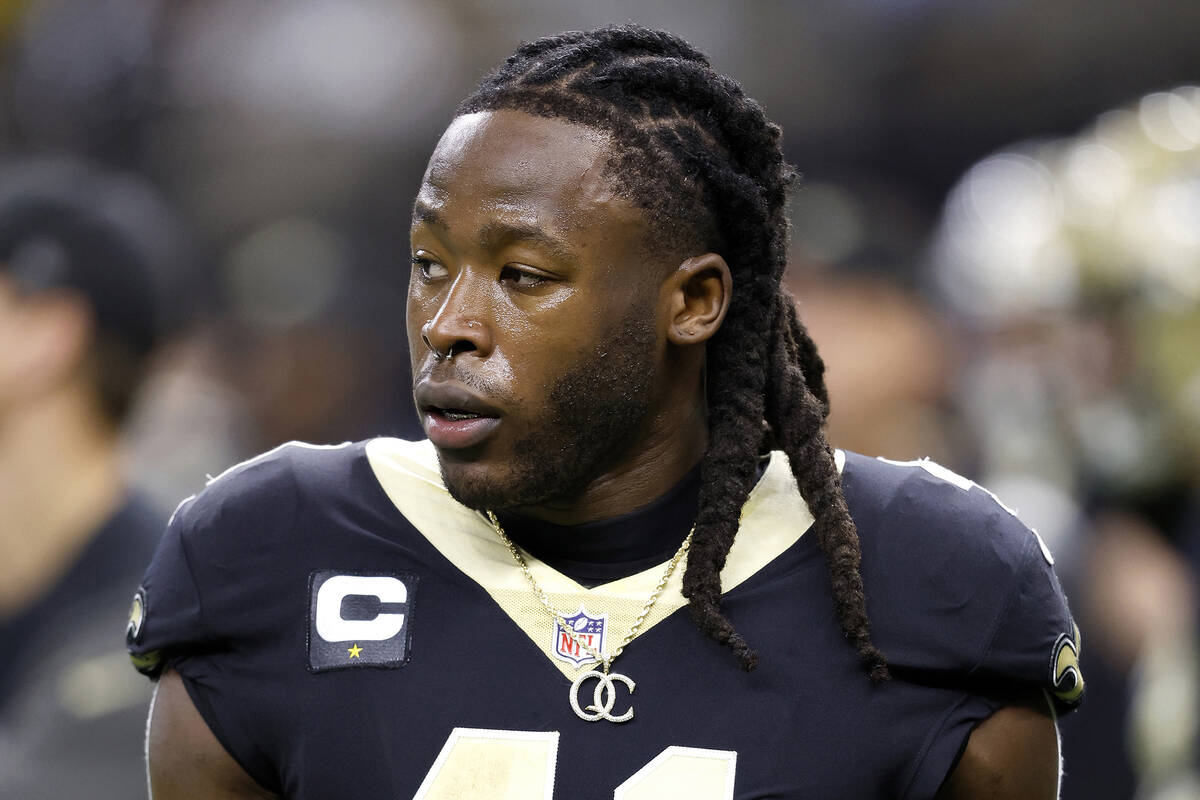 Attorneys for New Orleans Saints running back Alvin Kamara are asking a judge to throw out charges he is facing in connection with an alleged brawl at a Strip casino last year.
In a petition filed Monday, Kamara's lawyers argued that prosecutors charged him twice for the same crime. Kamara, Cincinnati Bengals cornerback Chris Lammons, Percy Harris and Darrin Young have all pleaded not guilty to a felony county of battery with substantial bodily harm and a gross misdemeanor count of conspiracy to commit battery
The filing also lays out Kamara's perspective of what led to the altercation on Feb. 5, 2022, when the four men were accused of attacking Darnell Greene outside of Drai's After Hours at The Cromwell. Defense attorneys wrote in the filing that Greene first encountered the group when he walked up to them outside an elevator and grabbed the hand of a woman the group was with.
"As Mr. Green's unwanted physical touching was rebuked, Mr. Greene proceeded to follow the female who was attempting to enter the elevator," Kamara's attorneys, David Chesnoff, Richard Schonfeld and Drew Findling, wrote in the petition.
Chief Deputy District Attorney Parker Brooks, the lead prosecutor in the case, did not respond to request for comment.
The attorneys wrote that Greene stood "face-to-face" with the woman, who was "clearly not interested in his company." Someone in Kamara's group then put his hand on Greene's chest, and Greene slapped the hand down, according to the petition.
Greene testified to a grand jury that he was beaten by multiple people who kicked him, punched him and chased him down a hallway. He sued Kamara in October, saying he suffered severe injuries including a "disfiguring facial fracture" and blunt trauma to his head. Surveillance footage released last month also showed Greene's head hitting a wall before he fell to the ground unconscious.
Attorney Anthony Buzbee, who is representing Greene in the civil matter, said in an emailed statement on Wednesday that Kamara's allegations in the petition "have no basis in fact."
"These are obviously allegations made by a desperate man, who is facing prosecution based on clear video," Buzbee said, referring to surveillance footage. "That video made apparent what actually happened. Without the video these defendants could make up any story. Unfortunately for them the video doesn't lie. We look forward to a swift prosecution."
Kamara's lawyers did not respond to request for comment on Wednesday. Chesnoff has previously said that Kamara was defending other people when Greene was injured.
In Monday's petition, attorneys also argued that prosecutors did not prove there was a conspiracy to attack Greene and that the alleged beating was "spontaneous."
"Moreover, there was no testimony to reflect that an agreement existed between the Defendants," the attorneys wrote in the petition.
The attorneys also argued that the grand jury was not given any medical records to back up the battery with substantial bodily harm charge and that because the state failed to prove a conspiracy, both charges should be dismissed.
A hearing on the petition is scheduled for April 4.
Contact Katelyn Newberg at knewberg@reviewjournal.com or 702-383-0240. Follow @k_newberg on Twitter.