Clark County grand jury indicts man whose murder case was tossed
December 15, 2016 - 10:15 pm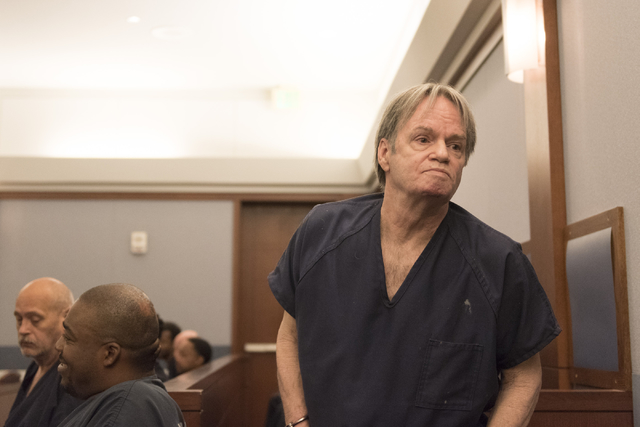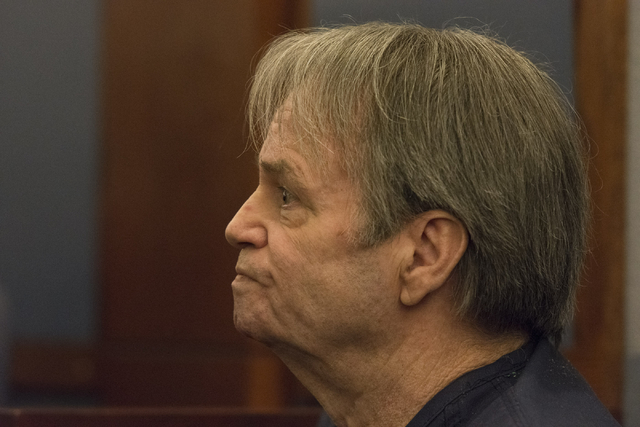 A 62-year-old man was indicted in the death of his mother, prosecutors said Thursday, just two months after a Las Vegas judge threw out the case.
Terry Fulton was released last week from Clark County Detention Center, where he was being held on an unrelated charge of driving under the influence. Fulton now faces one count each of murder of a victim age 60 or older, abuse of an older/vulnerable person, and battery resulting in substantial bodily harm constituting domestic violence.
Chief District Judge David Barker issued a warrant Thursday for Fulton's arrest in the murder case.
Prosecutors accuse Fulton of pushing Rita Schneider in July 2015 during a quarrel at her east-central valley home. Chief Deputy District Attorney Marc DiGiacomo said the incident stemmed from "an effort to steal her pain medications." Schneider died several days later.
Schneider suffered broken bones in her back. She had been diagnosed with breast cancer four months prior, and doctors discovered signs of cancer on her liver and spine.
In October, Las Vegas Justice of the Peace Melanie Tobiasson threw out a murder charge against Fulton after finding that "egregious" constitutional violations had occurred during a police interrogation.
Fulton had been at the jail for less than a week after spending six months at Lake's Crossing Center in Sparks, the state's only maximum-security psychiatric facility, when a detective interrogated him at length.
Prosecutors appealed Tobiasson's decision to a Clark County district judge, but no decision has been made on the appeal.
Schneider died of "pneumonia due to immobility due to thoracic spine fractures," according to the results of an autopsy performed at the request of authorities on Aug. 7, 2015, by the Clark County coroner's office. Her breast cancer also contributed to the death, which was ruled a homicide.
Fulton originally was charged with murder in April.
Contact David Ferrara at dferrara@reviewjournal.com or 702-380-1039. Follow @randompoker on Twitter.