Colombian doctor, wife appear in court on murder charges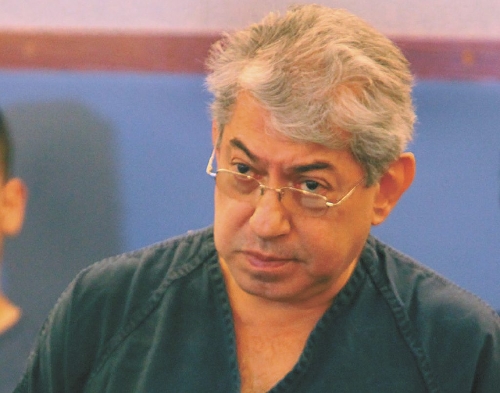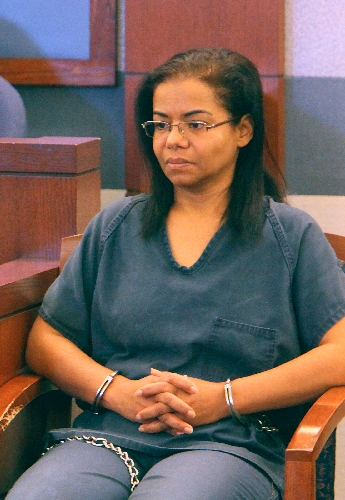 A Colombian doctor whose unlicensed cosmetic surgery is blamed in the death of a Las Vegas woman was getting client referrals from at least one local beauty salon, the victim's family said Wednesday.
Authorities confirmed that the unidentified salon referred clients to homeopathic doctor Ruben Dario Matallana-Galvas, 55, and his wife, Carmen Olfidia Torres-Sanchez, 47, a lawyer with the Colombian attorney general's office.
Las Vegas police homicide Lt. Lew Roberts added that the investigation of the backroom medical practice was continuing and that there might be other victims.
The couple appeared Wednesday in Las Vegas Justice Court, where a preliminary hearing was set for May 17 on a murder charge stemming from the death of Elena Caro, 42. She died Saturday shortly after Matallana-Galvas injected her, authorities said, with silicon in an illegal buttocks enhancement procedure in a backroom of a Las Vegas tile store.
Justice of the Peace William Jansen ordered the couple held at the Clark County Detention Center without bail because they are a flight risk and a threat to the community.
Las Vegas police arrested the couple at McCarran International Airport on Sunday as they tried to change previously purchased tickets to return to Colombia.
Colombia's El Tiempo newspaper reported Tuesday that Torres-Sanchez has worked as a lawyer with the Attorney General of Colombia's office in Medellin for more than a decade. She is assigned to the office's special investigations department and is known for her work defending patients who have been denied treatment by health care providers, the newspaper reported.
Torres-Sanchez is accused of helping her husband perform the procedure in Las Vegas.
After the brief hearing Wednesday, the dead woman's niece, Rosie Caro, said her aunt learned of Matallana-Galvas' services at a local beauty salon, but she didn't know which one. Eyes filled with tears, she said the family was unaware that her aunt was undergoing the procedure and would have tried to talk her out of it had they known.
She described Elena Caro as a brave and nice person and a good mother to her three children.
"We hope that we get justice for our aunt and hope other people don't do this," Rosie Caro said, adding that cut-rate medical procedures common in the Hispanic community should be stopped.
Elena Caro died at North Vista Hospital shortly after leaving the makeshift clinic in the small office at Tiles N More, 3310 E. Charleston Blvd.
The victim's daughter, Janet Villalovos, told police that she dropped off her mother at the office and watched her being examined.
According to an arrest report, Matallana-Galvas told Las Vegas homicide detectives that he initially refused to treat Caro because he did not have the proper equipment. But at 10 a.m., he injected Caro with 200 cubic centimeters of a "gel type substance in six separate injection sites" in her buttocks. He said she walked away from the clinic afterward.
Police later learned that an ambulance picked up Caro near the 3500 block of East Lake Mead Boulevard and took her to the hospital, where she died at 2:28 p.m.
At 5:48 p.m., Caro's daughter returned to the tile store to pick up her mother. Upon arrival, Villalovos saw that the business had been emptied and the furniture had been rearranged. She then called police to report Caro missing.
Matallana-Galvas later called his assistant and told her to cancel his afternoon appointments because "something had gone wrong," and he asked the assistant's husband to drive him and Torres-Sanchez to the airport, the report said.
Matallana-Galvas told detectives he was only a homeopathic doctor in Colombia.
Review-Journal writer Lynnette Curtis contributed to this report. Contact reporter Francis McCabe at fmccabe@
reviewjournal.com or 702-380-1039.