Desai ordered to answer questions in bankruptcy case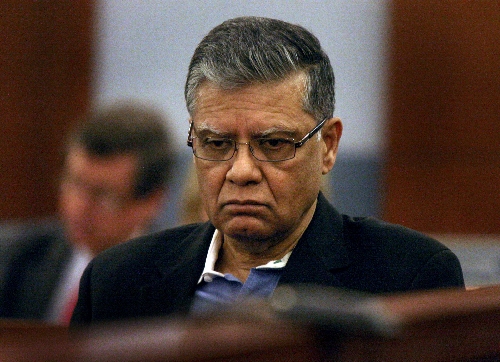 Dr. Dipak Desai, the physician at the center of the hepatitis C outbreak, will have to spend more time answering questions under oath in his bankruptcy case.
Chief U.S. Bankruptcy Judge Mike Nakagawa issued an order this week allowing the trustee in the case to question Desai beyond June 12, when the examination is to continue.
Desai's bankruptcy lawyer, John Hansen, had sought to stop the sworn examination from moving forward, arguing Desai would be unable to provide meaningful testimony about his finances.
Desai, 62, appeared confused and suffering from memory loss when trustee William Leonard Jr. and his lawyers first grilled him on April 3. He seemed to display a lack of understanding of the bankruptcy process and the state of his financial affairs.
His answers, however, appeared to fly in the face of state medical experts who in January found Desai competent to stand trial on criminal charges in the 2007 hepatitis C outbreak. The experts concluded that Desai had exaggerated cognitive impairments from two strokes.
Last month, James Hill, one of Leonard's lawyers, told Nakagawa that he thought Desai was feigning memory loss on April 3 to duck questions.
Hill said the trustee was only a third of the way through the examination, when it was cut short at the day's end.
In his order, Nakagawa gave Leonard two more days to complete the examination.
Desai's April 3 testimony was his first in any legal proceeding since health officials disclosed the hepatitis outbreak in early 2008. He asserted his Fifth Amendment rights against self-incrimination five times.
Desai and nurse anesthetists Keith Mathahs, 75, and Ronald Lakeman, 64, each face 28 felony charges, including racketeering, insurance fraud and neglect of patients. They are to stand trial on Oct. 22.
The charges revolve around seven people who authorities say were infected with the potentially deadly hepatitis C virus at Desai's clinics.
Contact Jeff German at jgerman@reviewjournal.com or 702-380-8135.