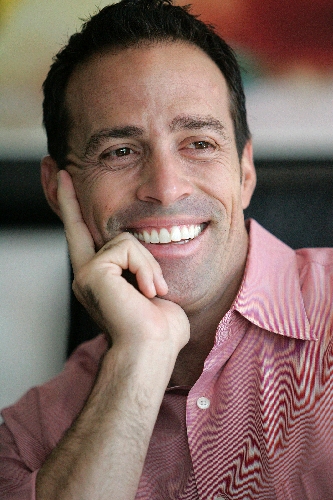 Former Clark County Commissioner and felon Dario Herrera may have violated the conditions of his release from prison when he was arrested last month by California police.
Herrera, 39, was arrested by Tiburon, Calif., police June 17 after they were called to the Bay Area home he shares with his wife, Michelle. Officers saw the couple arguing, and Herrera's wife told them he pushed her several times and head-butted her in the face, according to a record by Herrera's federal probation officer in California.
Officers arrested him on a charge of domestic battery, a misdemeanor.
Herrera is not supposed to commit a crime while on supervised release, according to the record. His supervision is set to expire Dec. 13.
It's unclear whether he could return to prison. Neither Herrera nor his lawyer were available for comment Thursday.
Herrera was sentenced to four years in a Colorado federal prison in 2006 for his involvement in a political corruption scheme that ensnared three fellow commissioners.
During an eight-week trial, jurors learned of payoffs Herrera accepted from then-strip club owner Michael Galardi in exchange for zone changes that kept competitors away from Galardi's palatial clubs.
Witnesses described salacious encounters Herrera had with Galardi's strippers, including free golf outings that included sexual favors from the dancers.
He also was ordered to pay $60,000 in restitution, the amount of money prosecutors were able to prove Galardi paid him. He also had to pay $16,600 to the court for administrative assessment fees.
Herrera's wife, Emily, stood by his side during the court hearings that included detailed accounts of cheating and brief sexual acts with Galardi's strippers.
The two divorced while Herrera was imprisoned.
He served about 29 months in the federal prison at Florence, Colo. After his release, Herrera moved to Northern California.
Review-Journal reporters Carri Geer Thevenot and Adrienne Packer contributed to this report. Contact reporter Lawrence Mower at lmower@reviewjournal.com or 702-383-0440.