Ex-Raider Damon Arnette indicted in 2022 confrontation on Strip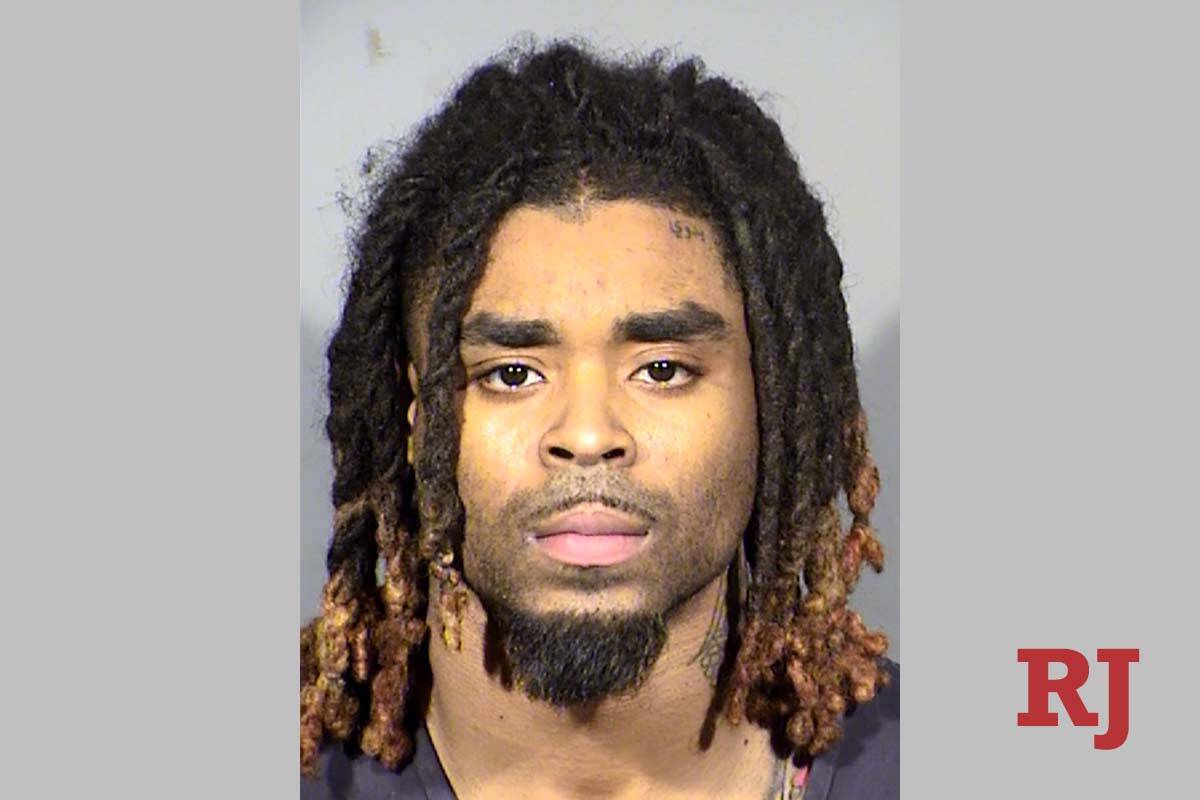 A grand jury has indicted Damon Arnette on an assault and weapons charge, despite prosecutors dropping charges against the former Raiders player last year.
Arnette was accused of brandishing a gun at Park MGM valets during a confrontation outside the casino on Jan. 28, 2022.
In July, Clark County District Attorney Steve Wolfson said prosecutors dropped charges against the former football player because Las Vegas police did not provide enough evidence to move forward with the case.
Wolfson said last year that if prosecutors received additional information that satisfied their concerns about potential Fourth Amendment violations, then they could again bring charges against Arnette.
Prosecutors took the case to a grand jury last month, and Arnette was indicted May 11 on charges of assault with a deadly weapon and carrying a concealed firearm, court records show.
Arnette's defense attorney, Ross Goodman, declined to comment on the case on Wednesday. Wolfson did not respond to a request for comment.
A Metropolitan Police Department officer wrote in Arnette's arrest report that the football player had "pointed a firearm at an employee" outside the casino. But witnesses who testified to a grand jury could not confirm that Arnette had "directly" pointed the firearm at anyone, according to court transcripts.
"Did he just brandish it, rack it and kind of posture up basically?" Chief Deputy District Attorney Jory Scarborough asked an officer who had reviewed the surveillance footage.
"Yes, he did," the officer replied during the grand jury hearing.
A loaded firearm was found in the driver's side of Arnette's vehicle after the confrontation at Park MGM.
A casino valet testified that Arnette had asked for the keys to his vehicle, but didn't have his valet ticket. When the employee asked for Arnette's ID, he began swearing and demanding his vehicle.
"He was aggressive like he wanted his keys or he was going to do something," the valet testified.
The valet said he began walking away from Arnette, then heard him cock the gun. Arnette demanded the keys again, and pointed the gun at the ground in the employee's direction, the valet testified.
The officer who watched the surveillance footage testified that Arnette had pulled a gun out of his waistband and placed it into his car's driver's side door. While arguing with the valet, Arnette pulled the gun out of the car, and the officer said he was seen "racking a round," according to the transcripts.
Following the confrontation at Park MGM, Arnette drove away and was stopped at a nearby gas station off of Las Vegas Blvd. South. According to his arrest report, a gun was found in the car's driver's side door, and Arnette's co-defendant, Markell Surrell, was found with a gun during a pat-down.
The charges against Surrell were also dropped last year. Arnette was not indicted with a co-defendant, court records show.
Wolfson said last year that the Metropolitan Police Department provided "inadequate" information to prosecutors, and did not address his office's concerns over how police obtained the gun Arnette was accused of pointing outside the casino. When police did not respond to prosecutors' request for additional information, they filed paperwork declining to formally charge Arnette and Surrell.
According to the grand jury transcripts, multiple officers arrived at the gas station to conduct a "high-risk vehicle stop," because a dispatcher had indicated a weapon was involved in the confrontation at the casino.
As Arnette and Surrell were being taken into custody, officers tried to confirm that no one else was hiding inside the vehicle, which had tinted windows.
Officer Andrew Howard testified that although another officer said no one was inside the car, Howard tried opening the doors to "verify that it was actually clear." Howard opened the driver's side door, where the gun was found, he testified to the grand jury.
Assistant District Attorney Christopher Lalli said last year that it was unclear from the arrest report which officer conducted the pat-down on Surrell and who found the firearm Arnette had allegedly used.
Wolfson has said the case held potential concerns over the Fourth Amendment, which protects the right to be free from unreasonable searches and seizures.
Metro has previously said the department responded to prosecutors' request for information within a 90-day period agreed to between the agencies, and that the department had addressed Wolfson's concerns.
Arnette is scheduled to appear in court on May 24.
Contact Katelyn Newberg at knewberg@reviewjournal.com or 702-383-0240. Follow @k_newberg on Twitter.