Final arguments made in ex-Air Force sergeant's murder trial
Updated March 9, 2018 - 6:48 pm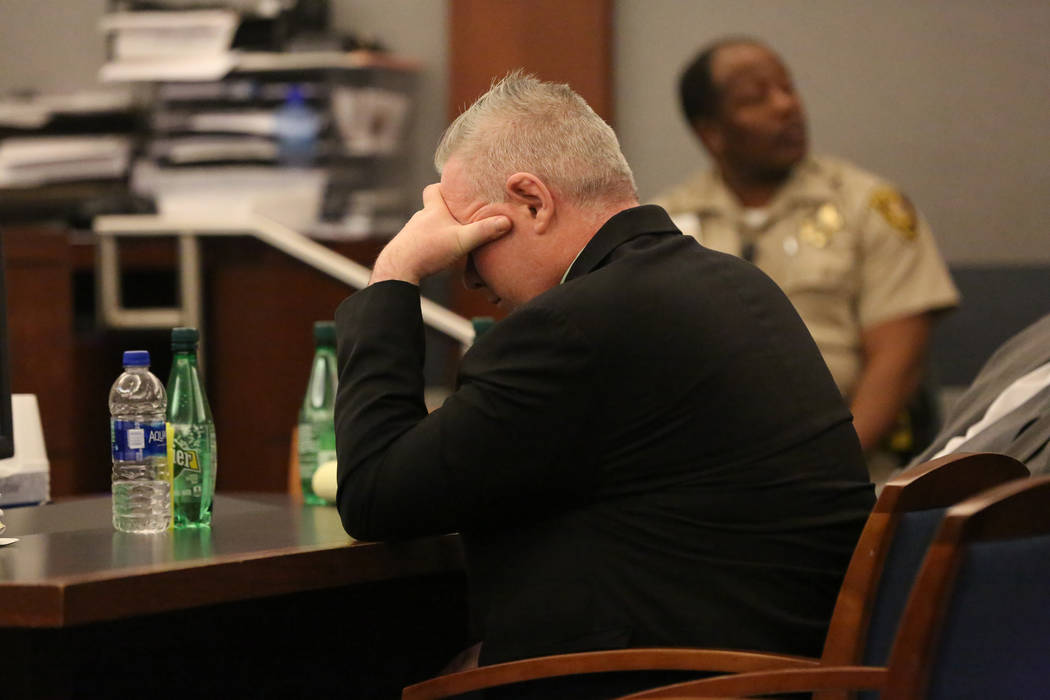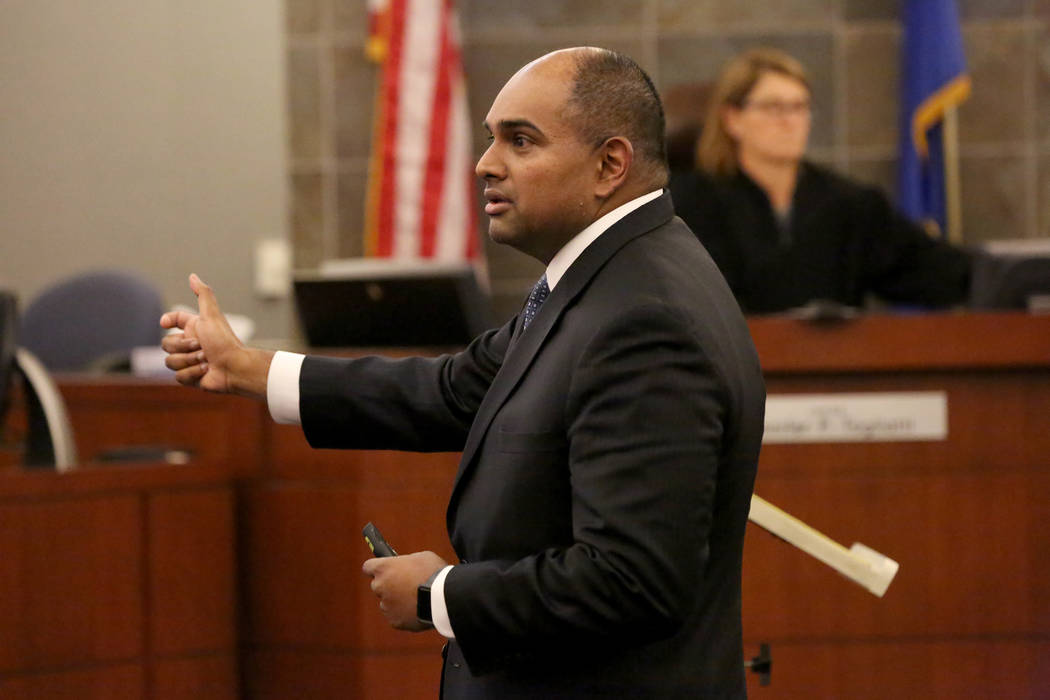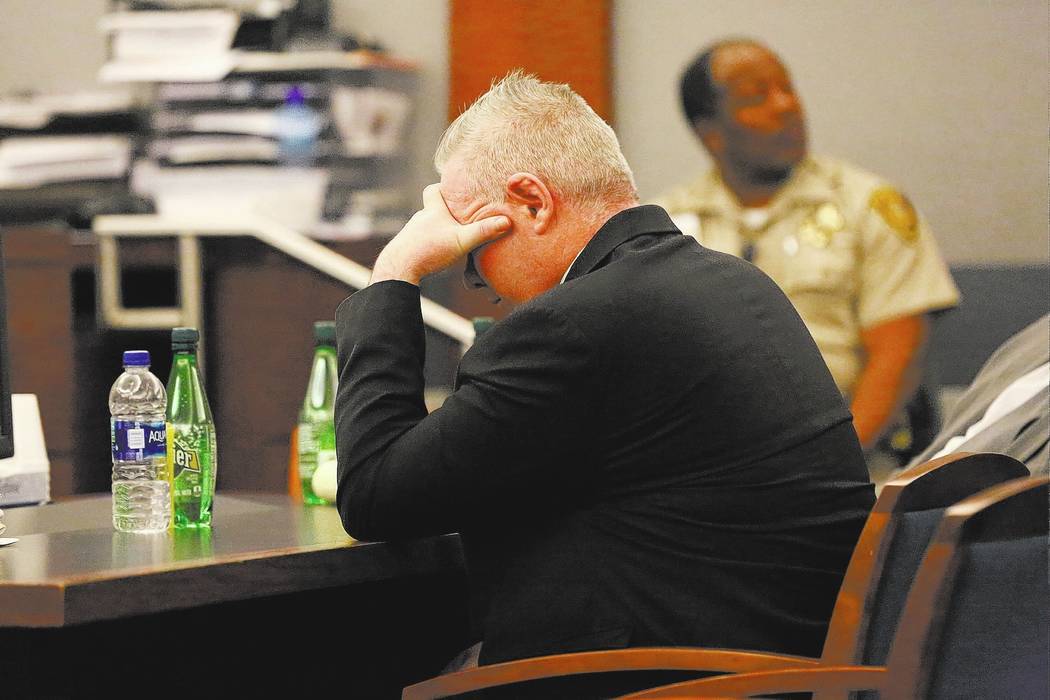 Prosecutors urged a jury Thursday to hold an ex-Air Force sergeant accountable for the April 2013 shooting death of his wife — which North Las Vegas police initially ruled a suicide.
"What you never heard about Melissa Boyes prior to this incident was that she was suicidal," Clark County Chief Deputy District Attorney Binu Palal said during closing arguments in District Judge Jennifer Togliatti's courtroom. "Her anger was outward, not inward. She was angry at people, she wasn't internally upset."
On April 6, 2013, Jarom Boyes, then 41, and his 24-year-old wife, Melissa Boyes, who was also in the Air Force, got into an argument at Charlie's Las Vegas after he drove her new Chevrolet Camaro to the bar, court records show.
The bickering continued on the way home and inside the house. At one point, prosecutors said, Jarom Boyes had his wife in a headlock. She bit him, causing him to shove his wife headfirst into the drywall, prosecutors said.
After he pushed her head into the wall just behind the front door, she retreated to the bathroom, grabbing her gun for self defense, prosecutors said.
Jarom Boyes took it from her hands and turned it on her, shooting her one time in the chest, killing her, Palal said.
Her death was captured through an audio recording on Jarom Boyes' cellphone.
Defense attorney Gabriel Grasso said Jarom Boyes sometimes recorded such altercations to protect himself against domestic violence accusations.
"The reason he was taping these things is because he didn't want to be kicked out of the Air Force. He didn't want to be charged with domestic violence," he said.
Prosecutors argued that it was the only recording on his phone.
"Let me out," Melissa Boyes can be heard on the recording, pleading three times and stating to her husband, "I'm done with your abuse."
Grasso argued that the tape was proof of the couple's sexual relationship, which at times included bondage, dominance, sadism and masochism.
Throughout the recording, Jarom Boyes refers to his wife using derogatory names, and she can be heard saying, "Oh daddy, does that hurt, daddy?"
"Ladies and gentleman, you have a front-row seat to the truth," Grasso told jurors. "The state's entire case is an effort to discredit this audiotape."
In the recorded conversation with her husband, Melissa Boyes expresses her aggravation with him for not spending time with her before his deployment to Afghanistan.
"You don't even want to be with me," she can be heard saying. At another point in the recording, she said, "Beat me down babe, c'mon, choke me out. Hurt me."
State prosecutor Jake Villani said she said it sarcastically because she expected a beating for embarrassing him at the bar.
"The Venn diagrams of BDSM and abuse do not coincide," he said.
When the arguing and what Grasso called foreplay continued, Melissa Boyes retreated to the bathroom and called her friend at about 11:25 p.m. "I think he's going to beat the (expletive) out of me," she said. "Help me."
Jarom Boyes pleaded for her to stop.
Melissa Boyes addressed her husband: "I understand you don't love me anymore, that's OK. Please, let's just finish it."
After some back and forth, she told him, "You hurt me so much, Jarom."
He responded, "Put the gun down."
At that moment, it goes off.
Jurors start deliberations in the case on Friday.
Contact Briana Erickson at berickson@reviewjournal.com or 702-387-5244. Follow @brianarerick on Twitter.