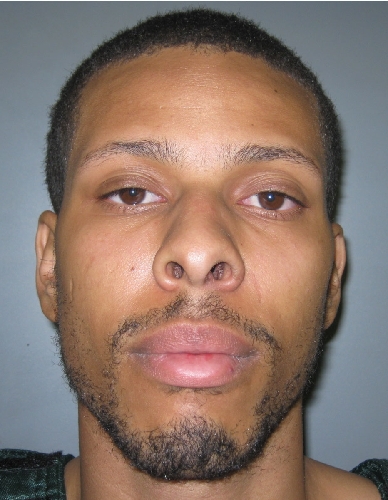 Four men and one woman were arrested Monday night in the home invasion robbery of a Nye County public administrator, including a disgruntled employee who worked for the official.
According to the Nye County Sheriff's Office, Dylan Wade Spellman, 19, Jamie Ann Sexton, 22, Joshua J. Cotton, 21, and Jemere Reid, 22, were arrested on 19 felony charges each, including robbery with a deadly weapon, battery with intent to commit robbery, three counts of kidnapping in the first degree with a deadly weapon and three counts of false imprisonment with a deadly weapon.
Police said the suspects invaded the home of Robert Jones on Saturday night and held his family at gunpoint while they robbed the residence.
Also arrested was Nicholas James Willing, 42, a Nye County employee who worked for Jones. Police said Willing, who did not participate in the robbery, was disgruntled with his boss and plotted the home invasion with the others. Willing was charged with conspiracy to commit robbery.
Police said the suspects forced Jones and his wife to open several safes that contained property Jones was holding while administering the estates of people who died without leaving a will or known next of kin. Police said it's not unusual for public administrators in rural counties to work out of their homes.
Police said the suspects dressed in black, wore ski masks and were armed with a shotgun and a handgun. They tied up Jones and ordered his wife and 7-year-old daughter "around the home as they saw fit."
The suspects fled with money, including silver half-dollars, and other property.
Monday afternoon, a loss-prevention officer at a local Albertsons called the sheriff's office to report a man and a woman, later identified through surveillance footage as Spellman and Sexton, had tried to cash almost 1,000 silver half-dollars.
Spellman and Sexton were arrested Monday night after a traffic stop. After interviewing the suspects, police said they learned of Reid, Cotton and Willing's involvement in the crime. The other three suspects were arrested at their homes Monday night.
Police said most of the property was recovered by detectives.
All suspects aside from Willing are being held at the Nye County Detention Center on $1,668,500 bail. Willing was being held on $25,000 bail.
Jones, who was due to leave office on Jan. 3, stepped down Monday because of the robbery.
"After Saturday night, I don't want to do this anymore," Jones said Monday. "I don't want this stuff in my home."
The Nye County Commission had an emergency meeting Monday to appoint a replacement for Jones, who opted not to seek a second four-year term earlier this year. The job is in the hands of Falkon Finlinson, who was elected in November to become the next public administrator and had begun serving as Jones' deputy to learn more about the job.
Jones said his family's safety is far more important than serving out the last three weeks of his term.
"They were terrorized here for a half an hour," he said of his wife and child.
Reporter Henry Brean contributed to this report. Contact Brean at 702-383-0350. Contact reporter Mike Blasky at mblasky@reviewjournal.com or 702-383-0283.