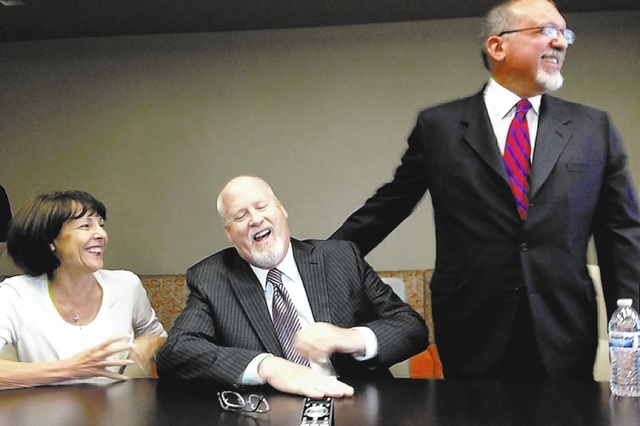 The sentencing of former power broker Harvey Whittemore was put off one week to give the defense more time to prepare.
Senior U.S. District Judge Larry Hicks issued an order Monday, setting a Sept. 30 sentencing date in Reno.
Both sides agreed to the delay.
Whittemore, 61, an attorney who became a wealthy developer after giving up his influential lobbying career, was convicted in Reno May 29 of unlawfully funneling more than $133,000 in campaign contributions to U.S. Senate Majority Leader Harry Reid.
A federal jury found Whittemore guilty of making excessive campaign contributions, making contributions in the name of another and causing a false statement to be made to the Federal Election Commission.
The jury deadlocked on the fourth count, making a false statement to the FBI, and Hicks declared a mistrial on that count.
Federal officials are recommending a stiff 51-month sentence for Whittemore, but defense lawyers are seeking probation.
The defense has raised several objections to the presentence report.
On Monday, Hicks also filed an order denying a defense motion to dismiss the three guilty counts and a motion seeking a new trial on several grounds, including jury bias and prosecutorial misconduct.
Hicks granted a government motion to dismiss the charge of lying to the FBI with the condition the government be allowed to refile the charge if Whittemore wins his appeal on the other counts.