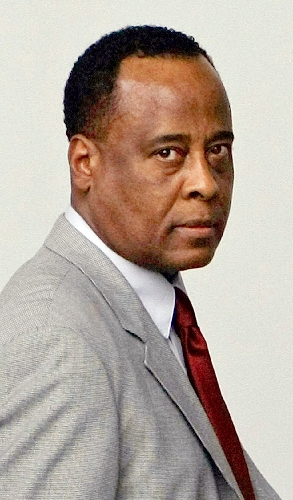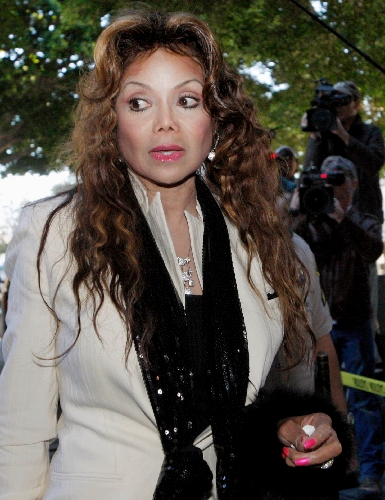 LOS ANGELES — A choreographer who worked with Michael Jackson on his ill-fated concert tour told a judge Tuesday that he clashed with Jackson's doctor and others over the singer's health six days before he died.
Kenny Ortega, who was the last person to work with Jackson, testified that he was summoned to the star's house a day after letting him skip rehearsal because he seemed ill.
Dr. Conrad Murray and others suggested Jackson should not have been sent home because he was physically and emotionally fine, Ortega testified, adding he was told not to try to be Jackson's doctor or psychiatrist.
The testimony came during a preliminary hearing to determine whether Murray, Jackson's personal physician, will be tried on a charge of involuntary manslaughter.
Authorities contend that Murray, a Houston cardiologist who also has a clinic in Las Vegas, gave Jackson a lethal dose of the powerful anesthetic propofol and other sedatives in the bedroom of the singer's rented mansion before he died June 25, 2009.
Deputy District Attorney David Walgren said in his opening statement that Jackson was already dead when Murray summoned help and tried to conceal his administering of propofol to the pop star, ordering a bodyguard to collect items before paramedics were called.
Murray had been giving Jackson propofol, an anesthetic usually administered in hospitals, six nights a week for about two months before his death, the prosecutor said.
Later in the hearing, Ortega testified that Jackson had gone home early from rehearsals on June 19.
"He didn't look well at all," Ortega said. "Michael was chilled and soft-spoken. … He wasn't in the kind of condition to be at rehearsal."
Jackson also appeared lost, Ortega said.
"It was scary. I couldn't put my finger on it," he said. "I said, 'Michael, is this the best place for you to be, or do you want to go home and be with your family?' He said, 'Would you be OK with that?' I said, 'OK,' and he left."
The next morning, Ortega said, he was called to Jackson's house, where he was confronted by Murray, Jackson, the singer's manager Frank DiLeo, and Randy Phillips, head of AEG, the company that was producing Jackson's "This Is It" comeback tour.
"It quickly became clear that the meeting was about me," Ortega said. "Dr. Murray was upset that I had sent Michael home the night before and didn't allow him to rehearse."
Ortega said he replied: "In my opinion, Michael was not healthy enough to be on stage, and it could endanger him. I said it was Michael's choice" to go home.
The choreographer testified that there were no problems at further rehearsals, and the two sessions that preceded Jackson's death were "fabulous."
On June 23, he said, "It was like the Michael we all knew. … He was in a delightful mood and we had a great day."
Ortega recalled his last conversation with Jackson.
"He said he was very, very happy. He felt the dream was there. He said to tell everybody he loved them and appreciated their hard work," Ortega said.
During cross-examination, defense attorney Ed Chernoff asked Ortega if he had ever seen anyone having withdrawals from drugs, and the witness said he had not. Chernoff did not elaborate.
Another witness, Jackson's personal assistant Michael Amir Williams, described Murray calling him on the day the star died and frantically asking him to get help from bodyguards for Jackson, who was in a bedroom.
Williams said Murray told him that Jackson had a "bad reaction" and that immediate help was needed, but didn't ask him to call 911.
Williams described the chaotic scene at the mansion and the hospital, and he recalled the moment when DiLeo told Jackson's children that their father was dead. Williams said he, Murray and everyone else were crying.
Faheem Muhammad, one of Jackson's bodyguards, testified that two of the star's children, Prince, who was 12, and Paris, who was 11, watched as Murray frantically tried to revive the singer in the bedroom.
Muhammad testified that Murray appeared panicked as he performed chest compressions on the singer on a bed. He said the doctor asked at one point whether anyone knew CPR.
Muhammad then escorted the children from the room. Paris was on the ground crying, and "I realized we needed to get them out of the situation," he said.
Murray's attorney declined to give an opening statement. The doctor took notes during the hearing.
Jackson's mother, Katherine, his sister LaToya and his brother Jackie attended the procedure.
At the end of the multi-day hearing, a judge will determine whether there is enough evidence for Murray to stand trial. The doctor has pleaded not guilty, and his attorneys have said he did not give Jackson anything that should have killed him.
Walgren, the prosecutor, said he will rely on Murray's statements to police and on text messages, phone records and expert testimony to show the doctor should stand trial.
He said evidence will show that Murray waited at least 21 minutes to call 911 and ordered a bodyguard to help him clean up evidence before summoning help.
In the most favorable scenario, Walgren said, Murray waited at least nine minutes before calling paramedics.
Walgren also plans to call several experts who he said will testify that "there are a number of actions displayed by Dr. Murray that show an extreme deviation from the standard of care."
He said he also will call a bodyguard who will testify that Murray ordered him to collect items from Jackson's bedroom.