Javier Righetti sentenced to death for rape and murder of 15-year-old Alyssa Otremba
Updated March 21, 2017 - 9:20 pm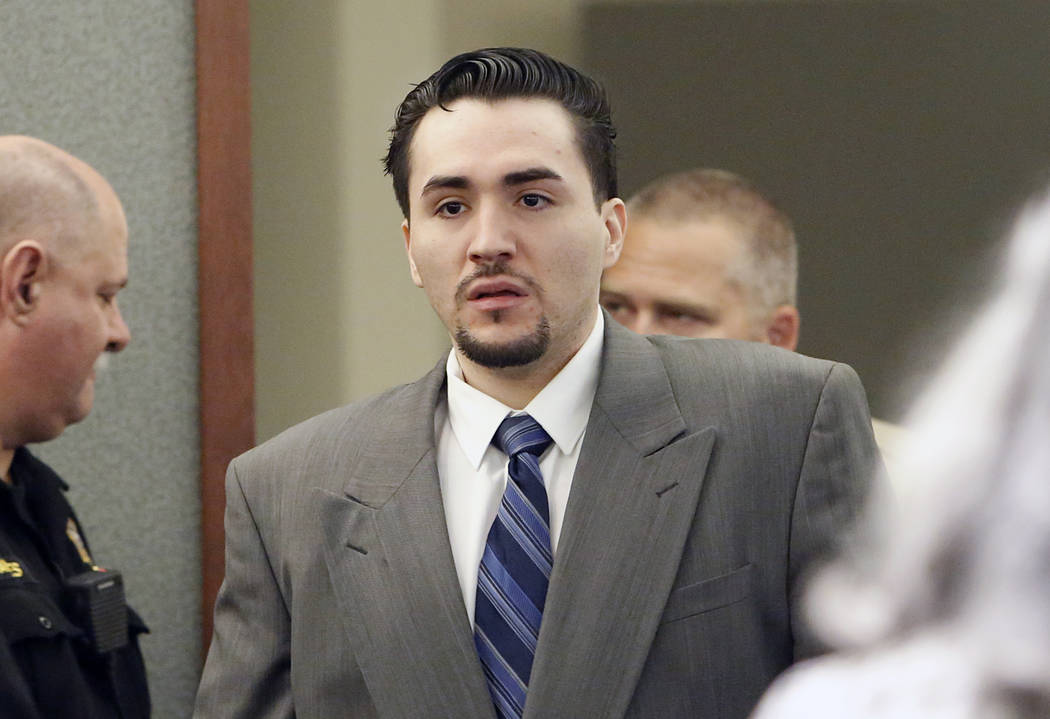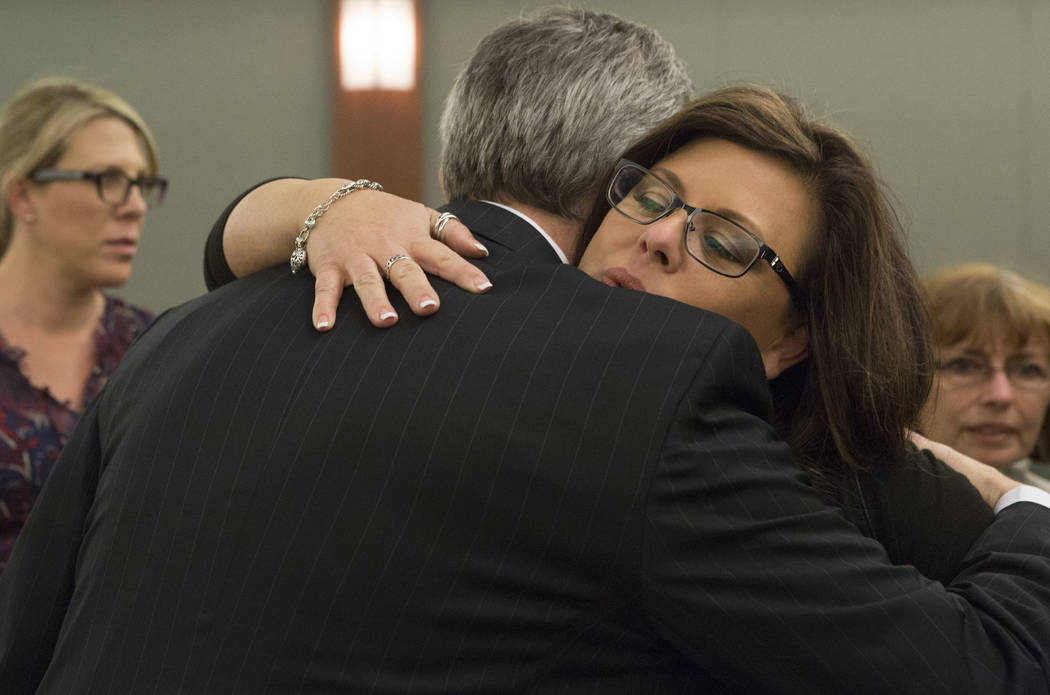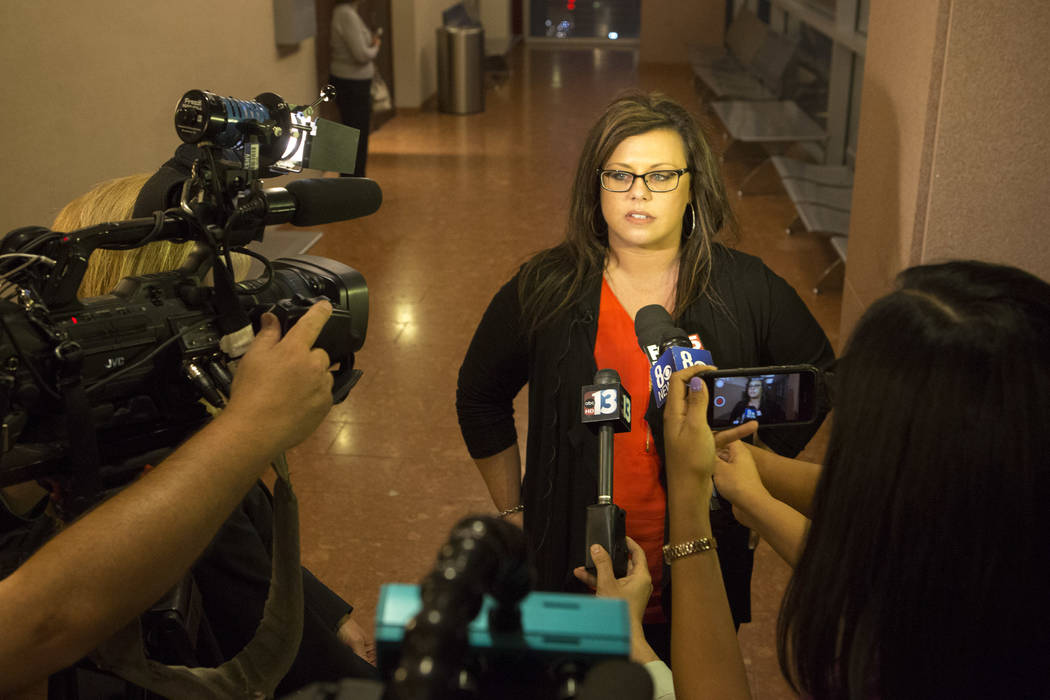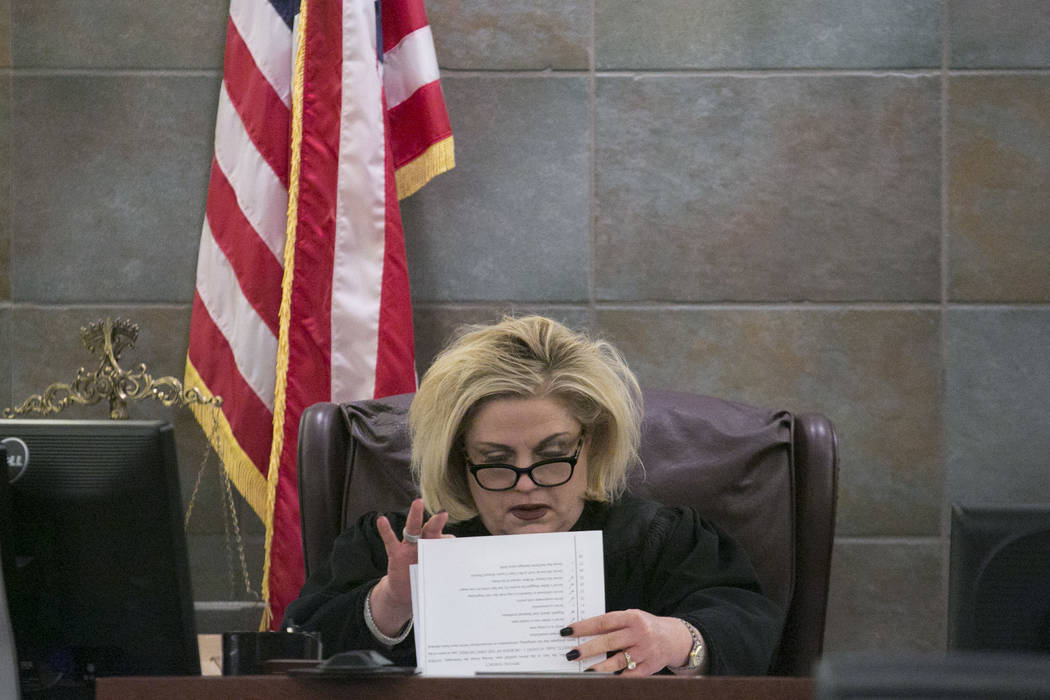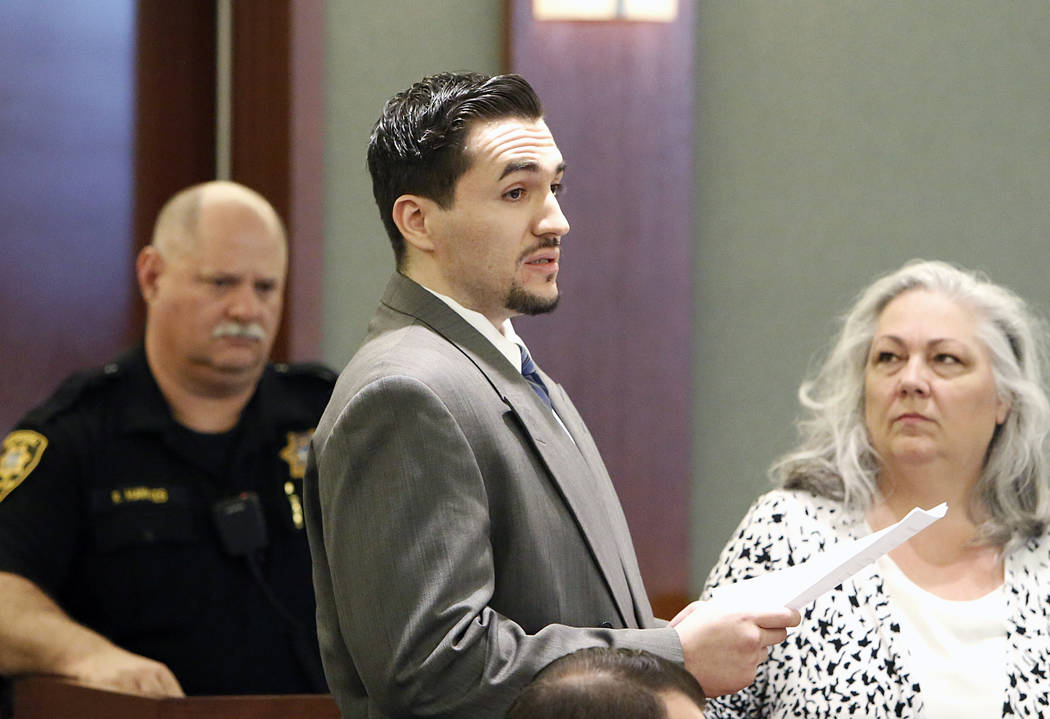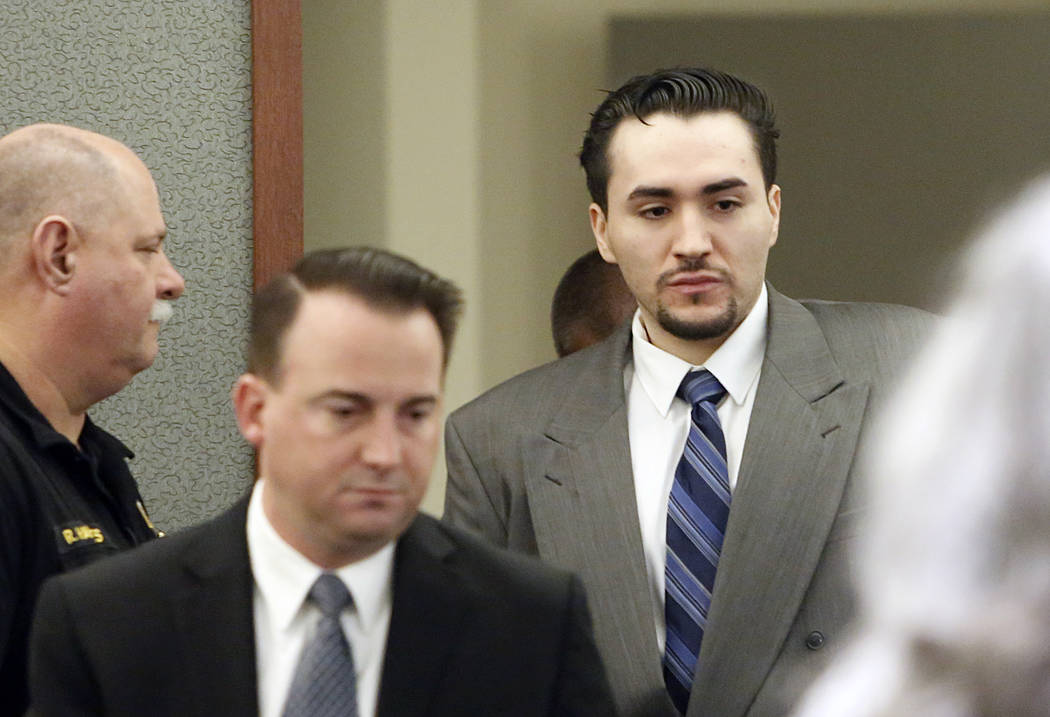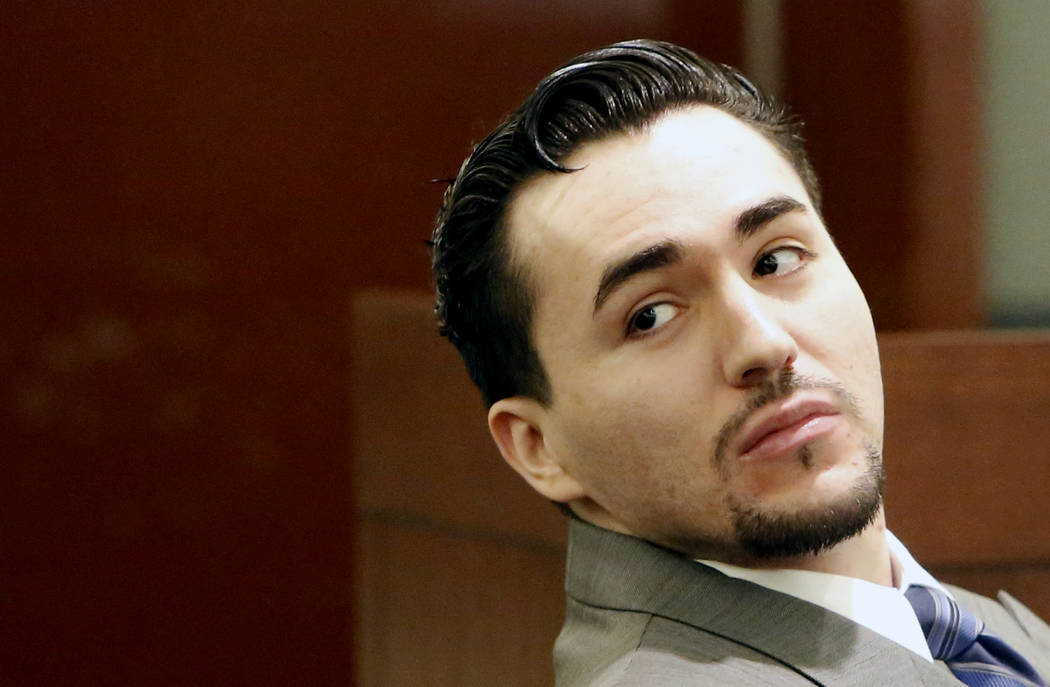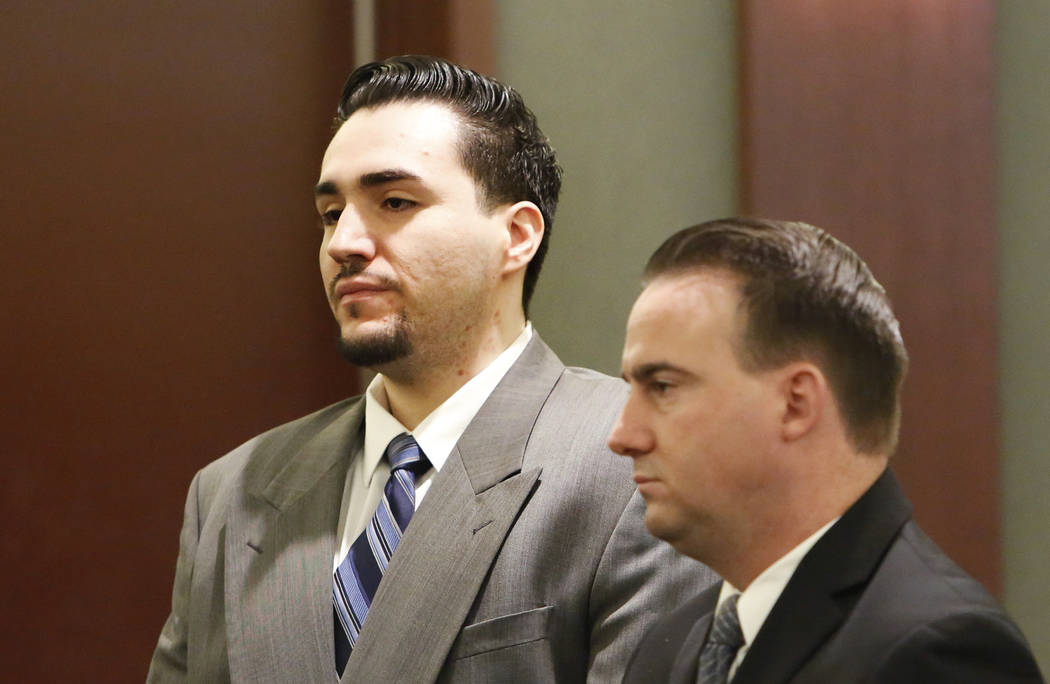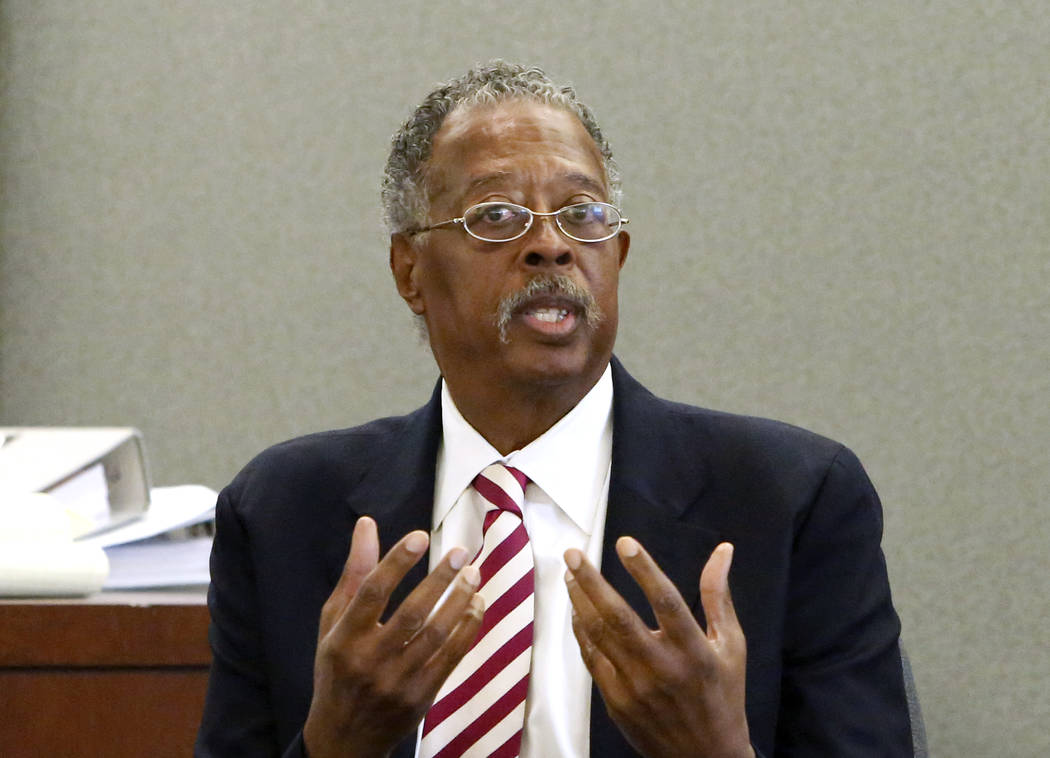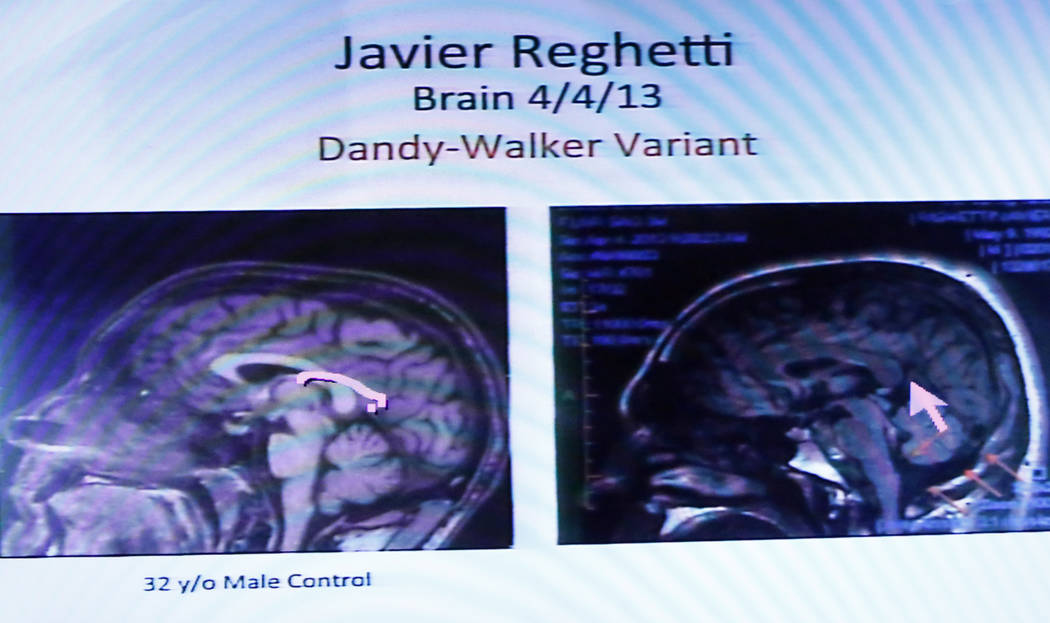 On deciding Javier Righetti's punishment for the rape and murder of 15-year-old Alyssa Otremba, a prosecutor on Tuesday urged jurors to look no further than the defendant's own words.
"I should just die," Chief Deputy District Attorney Giancarlo Pesci said, quoting the defendant.
After about three hours of deliberation, weighing upward of 37 mitigating factors against 11 aggravating factors, the panel handed down capital punishment. At 24, Righetti becomes the youngest man on death row in Nevada.
Otremba was raped and fatally stabbed inside a tunnel less than 100 yards from her family's home on Sept. 2, 2011, her first week of class as a freshman at Arbor View High School. She had stayed home sick that day, but did not want to miss homework. She was headed out to borrow a geometry book from a friend when she was attacked.
Last week, the same jury found Righetti guilty of Otremba's murder. Righetti admitted to raping two other women inside the same tunnel. He also confessed to raping his cousin in Mexico just three months before Otremba's slaying.
Her mother spoke briefly to reporters after the sentence was read.
"We're grateful that justice has finally been done," Jennifer Otremba said. "In all honesty, this is not a win for anybody. Two families have been destroyed, and this journey's been hard and it's just beginning for us, as well. We have the rest of life to live without Alyssa."
Pesci said the verdict also offered justice for Righetti's other victims.
"He represents a threat to people who should be protected, people who should be safe, young women should be able to walk to a friend's house to pick up a math book and not think they're going to be raped and murdered," the prosecutor said. "It's a very unsettling case because it can reach to everybody's hearts. It's very scary to think what could happen."
Before the jury decided his punishment, Righetti made a statement in the courtroom.
"I look around and see how many people I've hurt and failed," he said. "I truly am sorry for this entire tragedy."
Righetti's defense attorneys had asked jurors to send him to life behind bars without the possibility of parole.
"No matter what, your verdict ensures that he dies in prison," said Deputy Public Defender Christy Craig, who declined to comment after the sentence was handed down.
Righetti previously told Las Vegas police that, after raping Alyssa, he tortured her by using a knife to stab her more than 80 times in the face and other body parts, according to testimony. He carved the initials "LV" on her body because he felt it was "gangster," and he returned later to burn the body.
Some killers "are so morally reprehensible that the only appropriate punishment is death," Chief Deputy District Attorney Michelle Fleck told jurors. "Javier Righetti is that defendant."
Contact David Ferrara at dferrara@reviewjournal.com or 702-380-1039. Follow @randompoker on Twitter.
RELATED
Javier Righetti was wanted for rape in Mexico before killing 15-year-old Alyssa Otremba
Las Vegas jury in Javier Righetti murder case hears about prior attacks
Las Vegas jury convicts man of first-degree murder in 2011 killing of Arbor View freshman
Friend says Righetti asked for help after killing Las Vegas teen
Nevada Supreme Court ruling paves way for trial in murder of Arbor View freshman